Belizean Dreams is an all-inclusive resort in the Caribbean town of Hopkins. This area is conveniently located for seeing both mainland Belize, and the islands and reefs just off the coast.
Featured in:
Beachfront, Luxury, Honeymoon, Boutique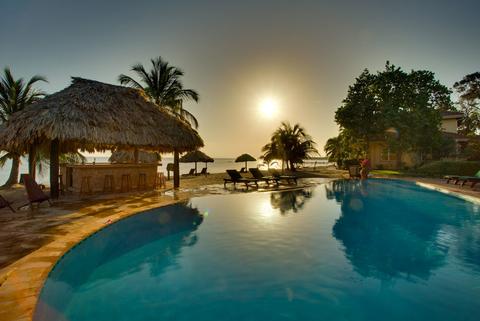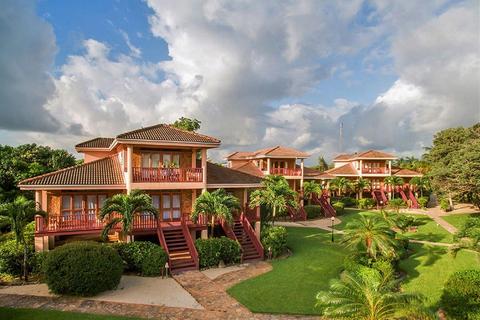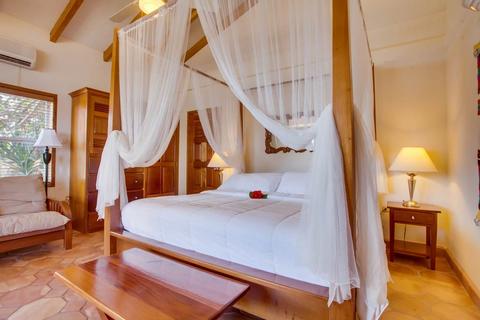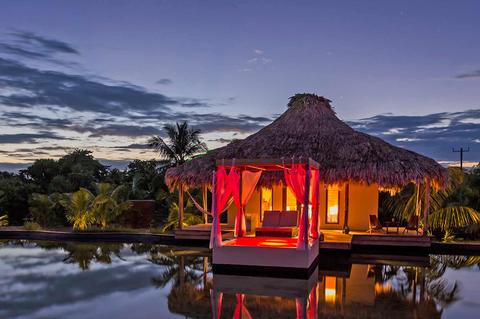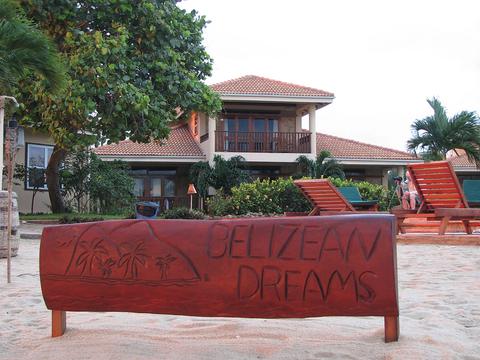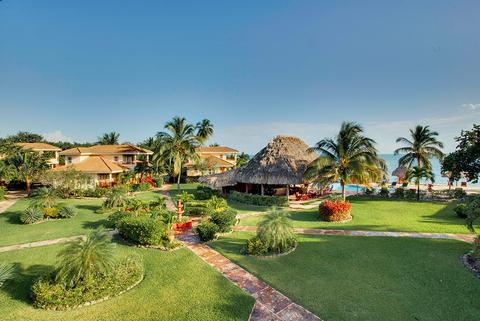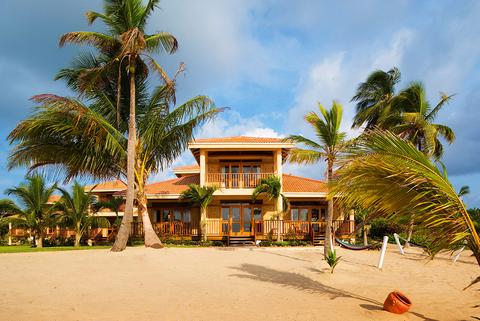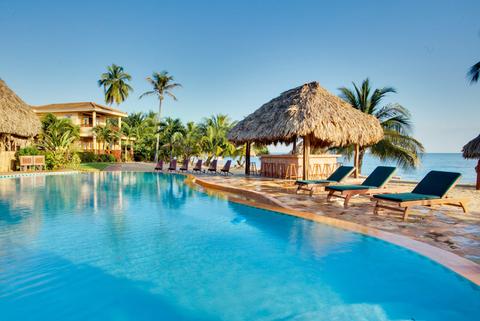 3:00 p.m. check in
11:00 a.m. check out
Spa Services
Restaurant in Hotel
Swimming Pool
– Some rooms feature –
Wireless Internet
Even when you're right near the beach, it won't take long for you to reach the Maya ruins in the inland jungles. It takes less than three hours to reach the ruins of Xunantunich, where you can see giant Maya hieroglyphs at the top of an ancient temple. You can drive to the Maya site of Lubaantun in just two hours. There's also plenty of wildlife to explore around Hopkins. From Hopkins it's easy to arrange for a boating tour to South Water Caye Marine Reserve, which makes an excellent destination for snorkeling and diving. Rent kayaks in Hopkins to explore the lagoon near the town's north coast.
All of the accommodations at Belizean Dreams are air-conditioned private villas. You can choose from one, two, or three bedrooms. Rooms here have four-poster beds and private bathrooms, and all of the furniture is crafted from cedar and mahogany. Natural light shows off the textures in the exposed beams, the hardwood furniture, and the stone details. Vaulted ceilings and granite countertops make the space feel refined.
To make sure you feel at home your room will come equipped with a mini-fridge and a coffee maker. Step onto your private, covered porch to check out the weather and the view of the coast. All of the grounds are landscaped, and ensure you'll have a lovely view no matter which way you look.
Visit the pool for a cooling dip and a fruity drink at the poolside bar. You can swim to a palapa – a freestanding thatch roof that offers pleasant shade – in the middle of the pool.
Next to the pool you'll also find an al fresco dining area. Come here for an excellent variety of seafood and classic Latin American dishes. You can also eat in the cool dining room, and survey the Caribbean coast from the floor-to-ceiling windows. Alternatively, you can arrange to have a meal served to you at a table directly on the beach – there's no better ambiance than soft sand and gently crashing waves.
More Property Amenities
Bar
Gardens
Laundry Service
Mini Refrigerator
Accommodations
One Bedroom Standard
Sleeps 2
Air Conditioning
Balcony
Wireless Internet
Living Room
One Bedroom Suite
Sleeps 2
Air Conditioning
Balcony
Mini Refrigerator
Wireless Internet
Two Bedroom Executive suites
Sleeps 5
Air Conditioning
Balcony
Wireless Internet
Living Room
Dining Room
One Bedroom Premium Suite
Sleeps 3
Air Conditioning
Balcony
Wireless Internet
Living Room
Dining Room
Three Bedroom Villa
Sleeps 8
Air Conditioning
Balcony
Wireless Internet
Living Room
Dining Room