Chan Chich is a lodge in the jungles of northwestern Belize. This is former Maya territory, and you can see traces of Maya civilization on the lodge's property.
Featured in:
Eco Lodges, Honeymoon, Sustainable, Cabins and Villas, Great for Families, Best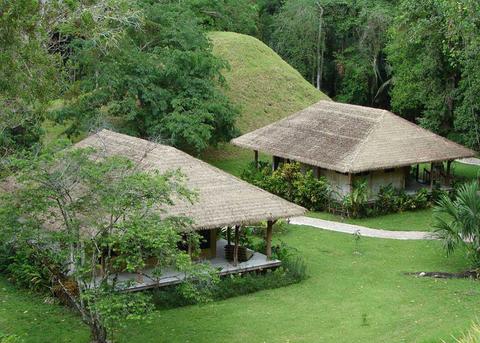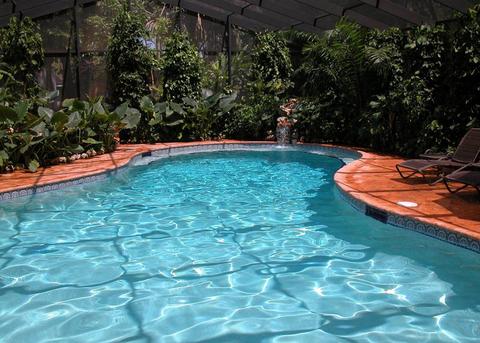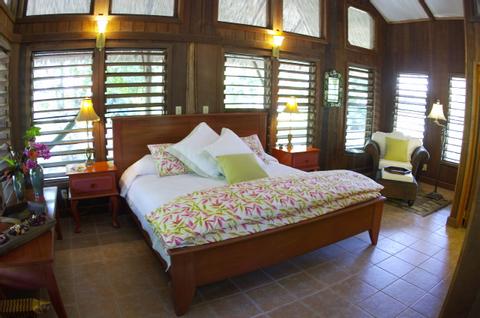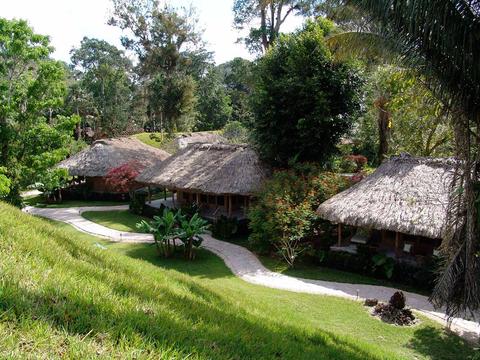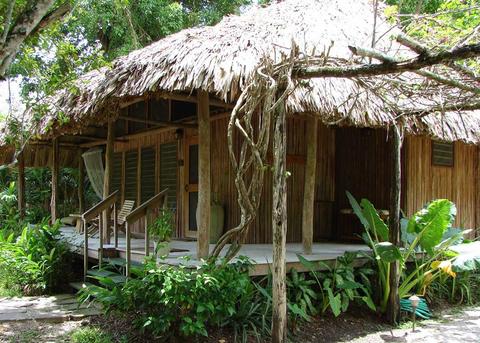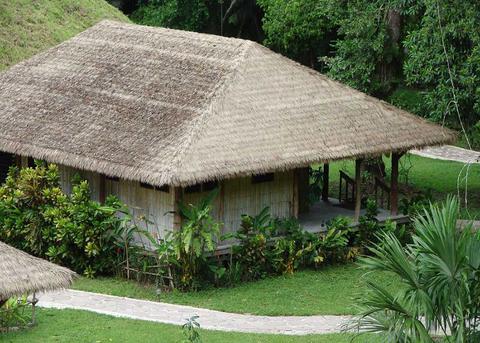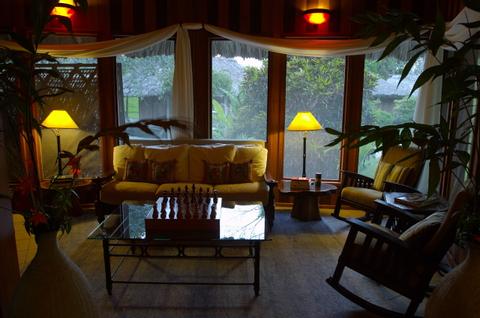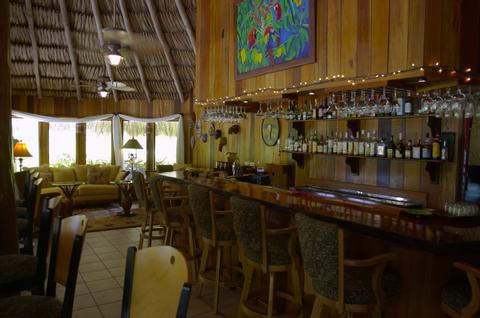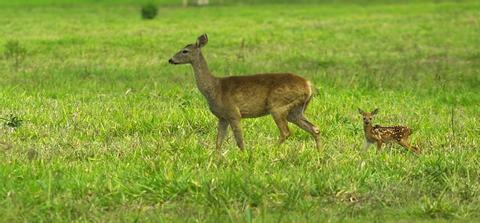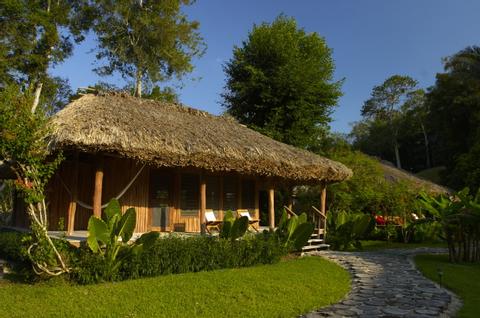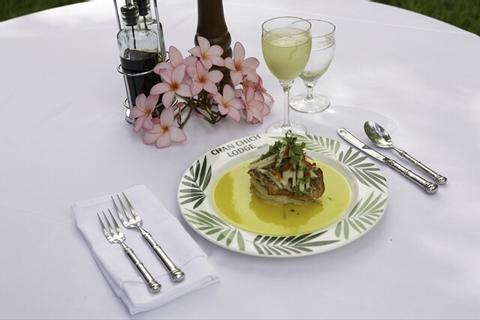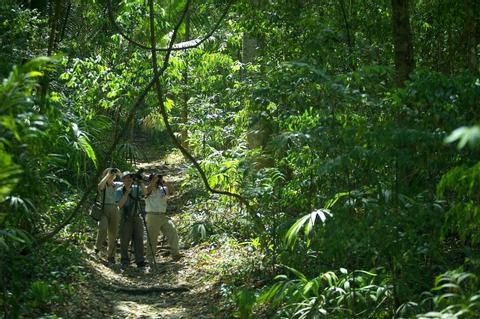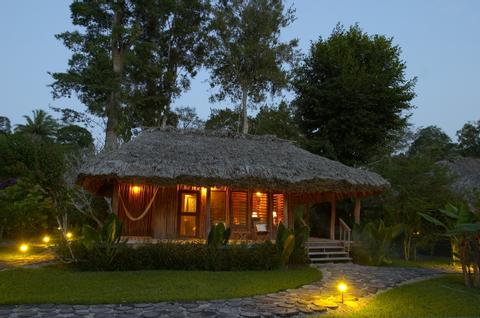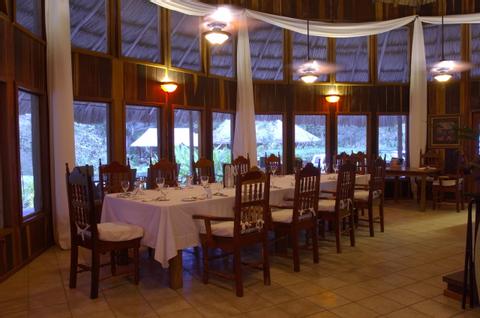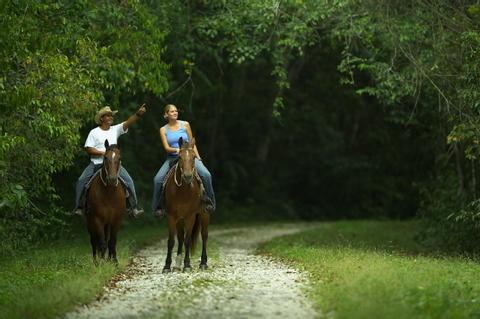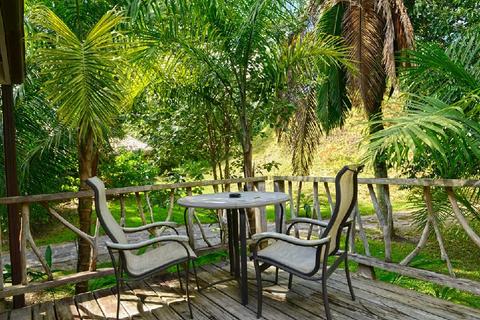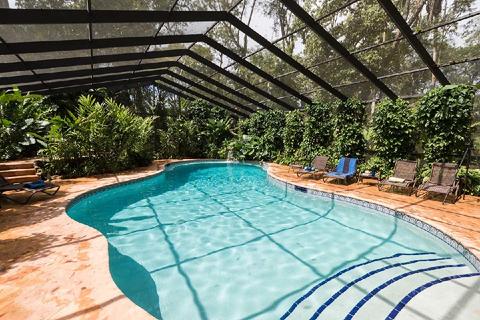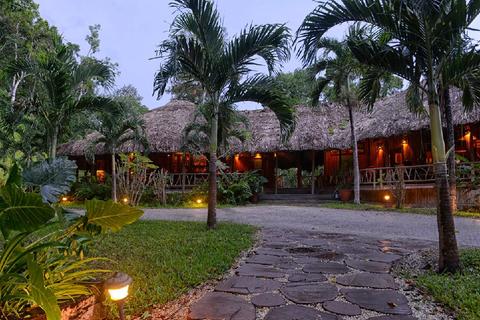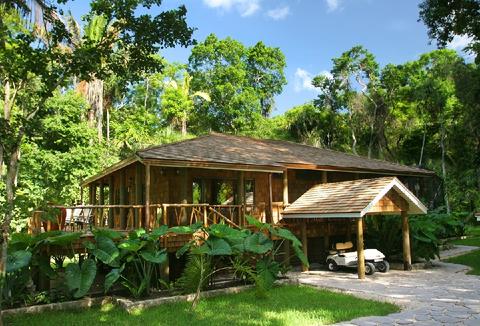 3:00 p.m. check in
12:00 p.m. check out
No children allowed
Swimming Pool
– Some rooms feature –
Wireless Internet
Chan Chich Lodge specializes in providing guests with sublime bird watching experiences. Toucans, hummingbirds, and parrots flit from tree to tree. You can also see rare species like lovely cotingas, ornate hawk eagles, and rose-throated tanagers. Chan Chich has its own jungle trails for hiking. On the grounds of the lodge, visit the Laguna Seca, a dry lake that has a large population of boisterous monkeys. The resort also has its own stable of horses, and canoes available to tour the nearby lake. The Chan Chich Lodge is on the grounds of a former Maya village. You can see the archeological sites they left behind, including a grand plaza and a ball court. To cover as much of the property as you can, borrow one of the lodge's bikes, which are free for guests to use.
When you stay at Chan Chich, you can choose from several different types of guest rooms. You can stay in a 3-bed casita, a cabana, or a spacious, luxury villa. The spaces here are clean and roomy. Each of the accommodations is made to look like a traditional hut, with thatched roofs and large porches. All of the accommodations were built using sustainably harvested wood. Your accommodations will come with their own large bathroom. The furniture in the rooms is locally made, and the beds come with incredibly plush bedding.
Communal spaces are cozy and welcoming. Access the Wi-Fi in the main building of the lodge. At the end of the day, you can swim in the hotel's indoor pool, which is in a greenhouse-type room with glass walls and a glass ceiling. Lush plants surround the perimeter of the pool.
Chan Chich Lodge has its own chef. The kitchen can accommodate a wide variety of preferences, and prepare reliably delicious meals. The dining space has an upscale atmosphere but provides down-to-earth service. You can also eat in the outdoor dining area.
More Property Amenities
Bar
Gardens
Hiking Trails
Jacuzzi
Jungle View
Mini Bar
Accommodations
Air Conditioning
Cable TV
Wireless Internet
Living Room
Dining Room
Air Conditioning
Cable TV
Wireless Internet
Living Room
Dining Room
Air Conditioning
Cable TV
Wireless Internet
Living Room
Dining Room
Air Conditioning
Cable TV
Wireless Internet
Living Room
Dining Room