Placencia, Belize Zip Lines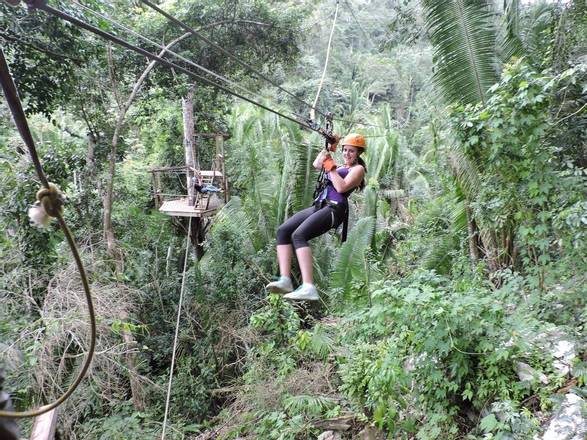 Cave Tubing & Zip Lining
Placencia
Take this adventurous tour to combine zip lining and cave tubing, so you can get the most out of Belize's lush inland rainforest. Neither of these activities require any experience, but they do offer a lot of excitement. That being said, this tour is best suited for travelers who are prepared for moderate physical demands.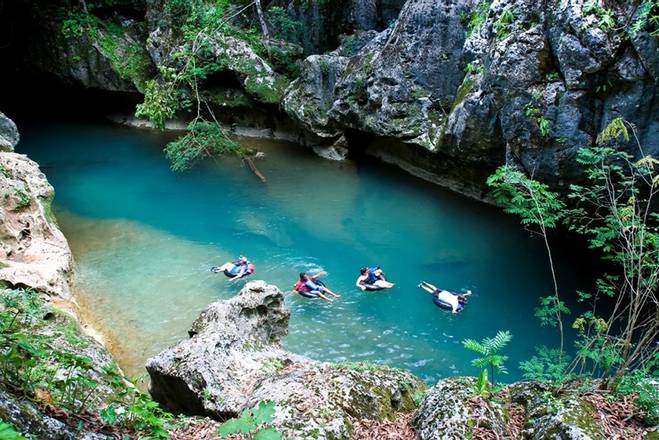 Cave Tubing & Zipride at Caves Branch Outpost
Belize City
In the Nohoch Che'en Archaeological Reserve, the winding Caves Branch River flows underground through ancient caves, once traveled through and even inhabited by the Maya. Just an hour from Belize City and a half hour from Belmopan is The Outpost, a well-stocked base camp for cave tubing and zipline-riding in the midst of this history-rich area.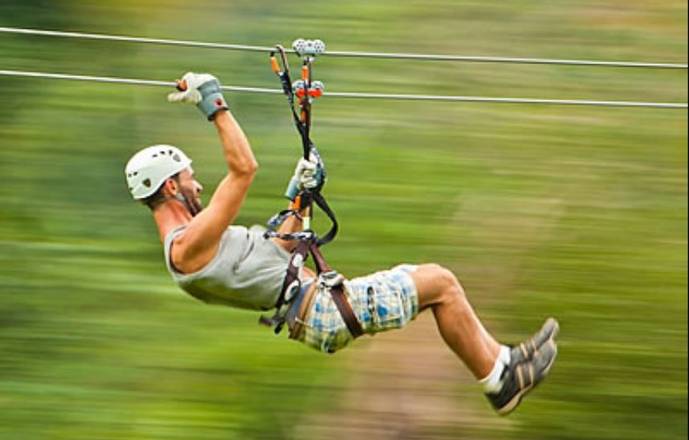 Bocawina Zip Line Tour
Placencia
Mayflower Bocawina National Park covers 11 square miles of lush rainforest. On your hike to the zip line, your guide will point out an abundance of birdlife.