The lodge at Big Falls offers six thatch-roof cottages and three upscale hardwood cabins. The lodge works hard to make sure guests feel at home in this tropical setting, which is located a short drive from both the Caribbean coast and the Maya Mountains.
Featured in:
Eco Lodges, Cabins and Villas, Great for Families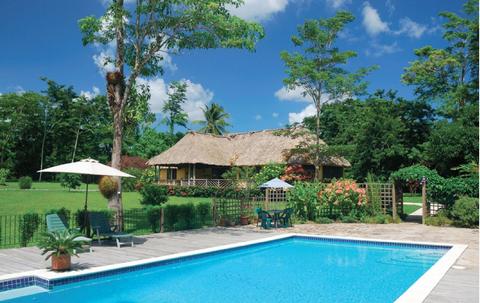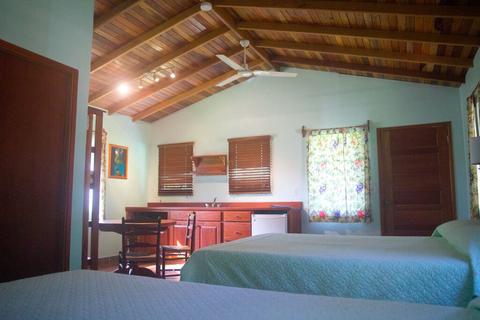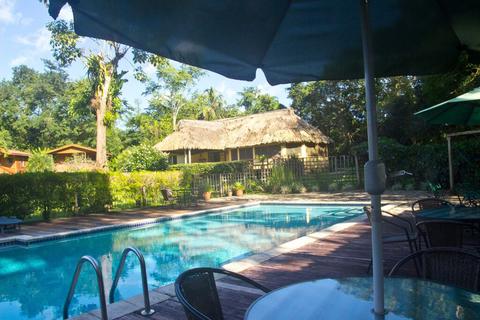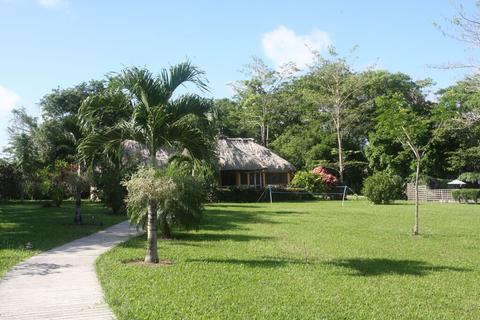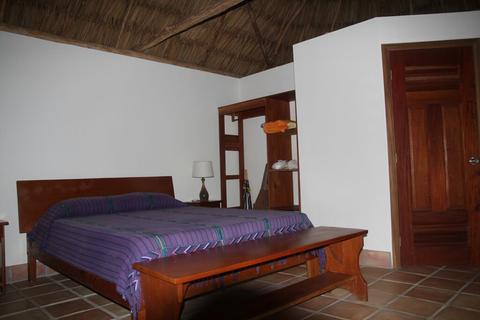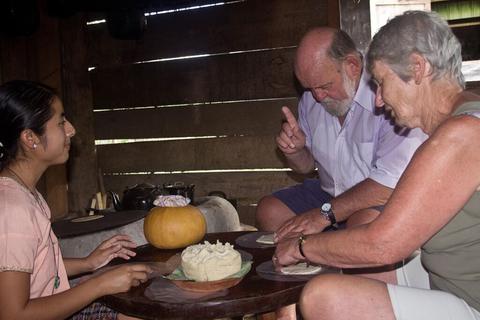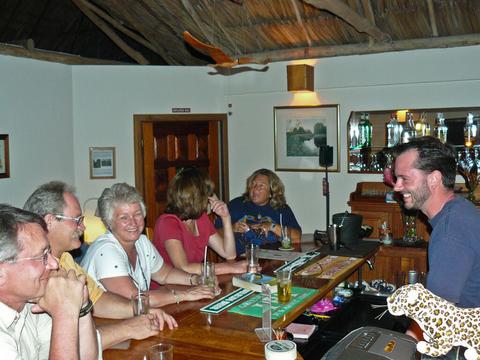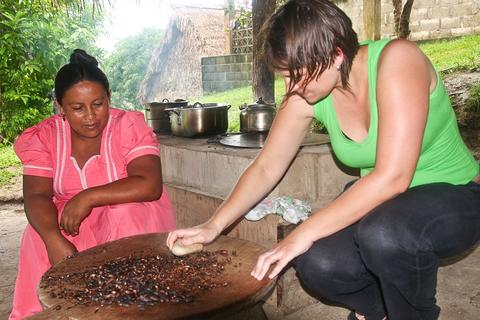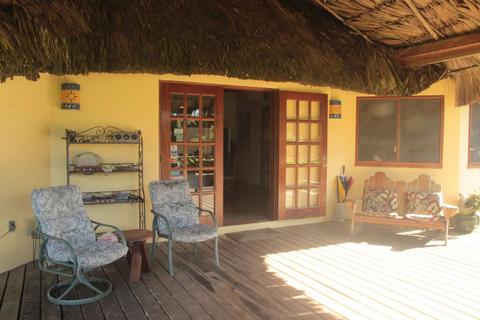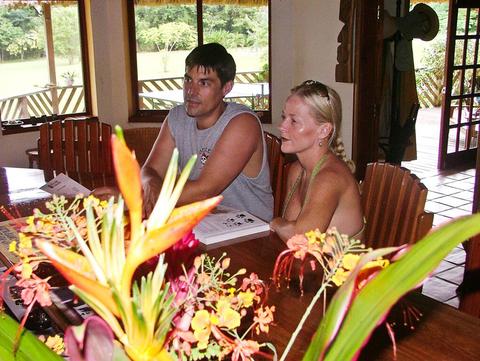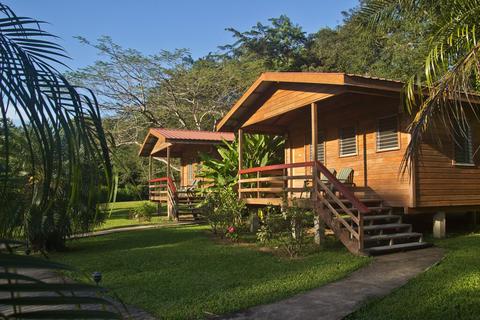 2:00 p.m. check in
12:00 p.m. check out
Restaurant in Hotel
The Lodge at Big Falls is in Toledo, on the banks of the Río Grande River. The lodge has its own half-mile stretch of river where you can visit to go on a tubing or kayaking expedition. This area is near the coast but also serves as a convenient home base for people who want to see Maya ruins and modern Maya culture. It takes just 15 minutes to reach the Maya ruins of Lubaantun. Visitors can delve into Belize's local Maya and Garífuna cultures in the nearby villages. Near Toledo you can go for a hike in a scarlet macaw breeding ground. The coastal town of Punta Gorda is 30 minutes away by car, and you can arrange to leave for boating and fishing tours from its dock.
There is Wi-Fi throughout the lodge. All of the cottages and cabins come with private bathrooms, writings desks, and safety deposit boxes. They also have their own covered patios, which are outfitted with comfortable furniture. Every morning the lodge will deliver coffee, fruit juice, or your beverage of choice to your accommodations.
The lodge's thatch-roof cottages have tile floors and are constructed from local materials. Each has four windows and a ceiling fan to keep it nice and cool. These cottage's bathrooms have enclosed gardens with open-air showers.
Hardwood cabins are made from tropical wood, and come equipped with air conditioning and kitchenettes so you can enjoy a longer stay. Kitchenettes have refrigerators, microwaves, double sinks, two-burner stoves, and some storage space.
As you stroll through the lodge's tropical grounds you'll get to see some of the local wildlife. Birds and butterflies flit from plant to plant. Soak in the atmosphere next to the pristine pool, or head to the library and check out wildlife reference books and travel guides.
In the hotel's main building you can visit the bar and restaurant. You'll eat local seafood and vegetables, as well as some dishes influenced by Mediterranean cuisine. The lodge's restaurant offers vegan and vegetarian options, as well as a children's menu.
More Property Amenities
River View
Air Conditioning
Bar
Hot Water
Fan
Safe Deposit Box
Microwave
Hammocks
Accommodations
Balcony
Fan
Hot Water
Safe Deposit Box
Balcony
Fan
Hot Water
Safe Deposit Box
Similar Hotels