Chaa Creek Lodge is in an untamed corner of Belize's rainforest, near the misty foothills of the Maya Mountains. This resort has an impressive amount of activities on its grounds, and will pack your vacation full of the sites and sounds of the erstwhile kingdom of the Maya.
Featured in:
Luxury, Eco Lodges, Honeymoon, Sustainable, All Inclusive, Cabins and Villas, Isolated, Best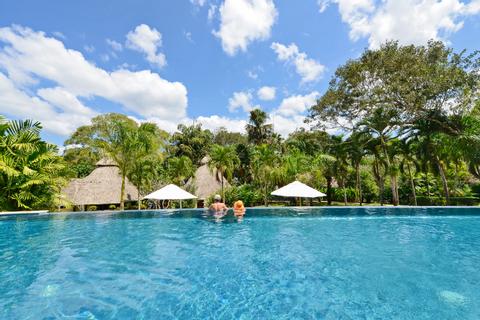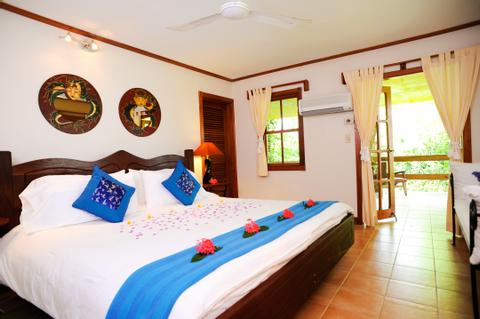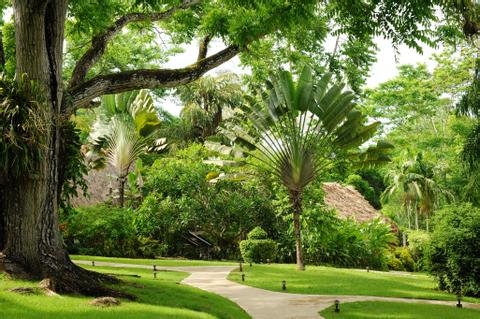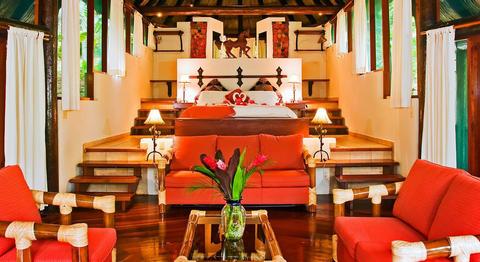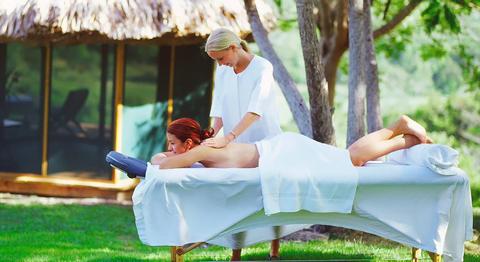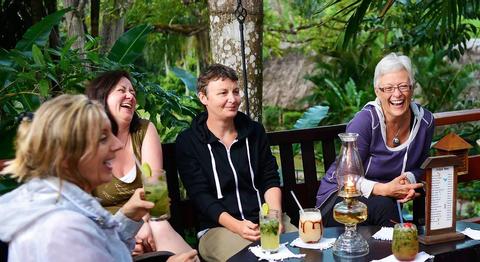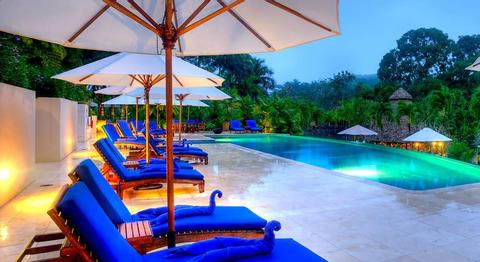 3:00 p.m. check in
11:00 a.m. check out
Restaurant in Hotel
Spa Services
Swimming Pool
Wireless Internet
Free Breakfast
While you're staying at Chaa Creek Lodge you can arrange day trips to Maya ruins like Xunantunich and Caracol. These once great Maya cities have impressive temples with stepped walls that you can climb. On the grounds of the lodge you can visit a butterfly farm, and hike on the lodge's Rainforest Medicine Trail. Chaa Creek even has its own Natural History Museum where guests can learn about the civilizations that have made their home in this part of Belize. This resort has its own horse stables, and you are invited to explore the grounds of Chaa Creek on horseback. Visitors can take to the nearby Macal River for an inner-tubing or canoeing trip. Book a guided hike on one of the many trails through the surrounding rainforest, and keep your eyes out for the many rare birds and insects that live in this delicate ecosystem.
Chaa Creek Lodge has a selection of different accommodations, for a wide range of travel needs. Each of these guest spaces has handcrafted furniture and cozy decorations. They are also designed to stay cool without the use of air conditioning. Travelers who want luxury should book one of the villas or suites – check out the local birdlife in the treetop suite, or indulge in the polished luxury of the Macal Cottage. There are sizeable villas for large groups who want their own space. You can also book one of the lodge's 23 cottages – they come complete with thatched roofs. Each of these cottages has large living rooms, a private veranda, and lots of natural light.
For travelers who want more of a rural experience the lodge offers small cabins with basic amenities. These cabins do not have electricity, but do provide guests with private bathrooms and showers. Your breakfast and dinner at the campsite are included.
When you want to unwind, visit the lodge's eco infinity pool. Just like the rest of the lodge, the pool was designed to be as environmentally friendly as possible. It is large enough for swimming laps, and has a shallow end for children.
Chaa Creek Restaurant has something for everyone – from foodies to pizza-lovers. The restaurant grows as much of its ingredients as possible in its own organic garden, and sources the rest from local farms. In addition to local flavors, the restaurant also makes a hearty selection of international fare. Diners get to eat under thatch umbrellas on the restaurant's outdoor dining patio.
Visit the Chaa Creek spa for one of the best views of the surrounding forest. It overlooks the Macaw River and the tangled rainforest. You can have a massage, a facial, or a beauty treatment in an open-air setting, while surrounded by the sounds of the jungle.
More Property Amenities
Air Conditioning
Bar
Breakfast Available
Conference Rooms
Gardens
Hair Dryer
Hiking Trails
Hot Water
Internet Access
Jacuzzi
Jungle View
Laundry Service
Massage
Mini Bar
Private Parking
Room Service
Safe Deposit Box
Telephone
Accommodations
Air Conditioning
Hair Dryer
Hot Water
Jacuzzi
Living Room
Dining Room
Deck
Hot Water
Jacuzzi
Living Room
Treetop Jacuzzi Suites
Sleeps 4
Hot Water
Jacuzzi
Living Room
Dining Room
Air Conditioning
Fan
Hot Water
Jacuzzi
Living Room
Dining Room
Patio
Garden Jacuzzi Suite
Sleeps 2
Air Conditioning
Fan
Hot Water
Jacuzzi
Patio
Air Conditioning
Fan
Hot Water
Patio
Cottage Collection
Sleeps 3
Balcony
Fan
Hot Water
Living Room
Complete Garden Suite
Sleeps 5
Air Conditioning
Fan
Hot Water
Wireless Internet
Cottage Package Dec - Jan
Sleeps 5
Air Conditioning
Cable TV
Fan
Hot Water
Ix Chel Luxury Villas - Master Suite
Sleeps 2
Air Conditioning
Hot Water
Wireless Internet
Living Room
Ix Chel Villa Complete
Sleeps 6
Air Conditioning
Hot Water
Jacuzzi
Wireless Internet
Living Room
Deck
Ix Chel Luxury Villa - Junior Suite
Sleeps 2
Air Conditioning
Hot Water
Jacuzzi
Living Room
Feedback from Travelers
inclusion of breakfast was a very nice bonus and always a good meal! Staff was pleasant and attentive, no grumpy people whatsoever! Accommodations comfy, clean and pleasant. I loved the window screens and "connection" with nature. Very nice pool, and also loved the Blue Morpho refuge. I would definitely recommend to others, and hope to visit again!
Both facilities were outstanding and the staff were exceptional. Everyone in our party of 11 loved the staff and found discovering this piece of heaven so much fun. Alice's sweet welcoming smile! Mishecs (sp?) breath of knowledge and enthusiasm "EEE"Xcellent!!