Explore the jungle while still enjoying the comforts of home — all from the beautiful nation of Belize. Only 7 miles (11 km) outside of the twin towns of San Ignacio and Santa Elena, Mystic River Resort offers you easy access to Belize's wild side during the day and lush accommodations at night. The best part? You're supporting a hotel that strives to be eco-friendly and sustainable, so this is a getaway that you can feel good about.
Featured in:
Honeymoon, Sustainable, Yoga, Great for Families, Best, Eco Boutique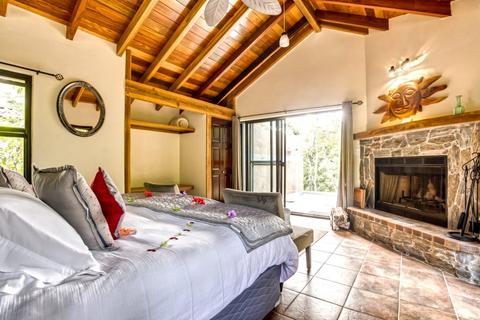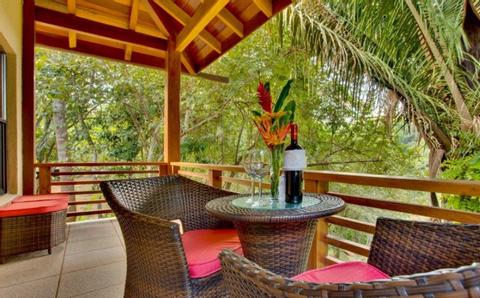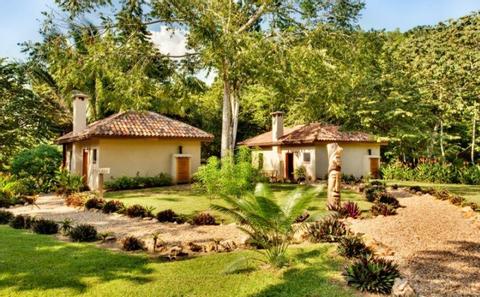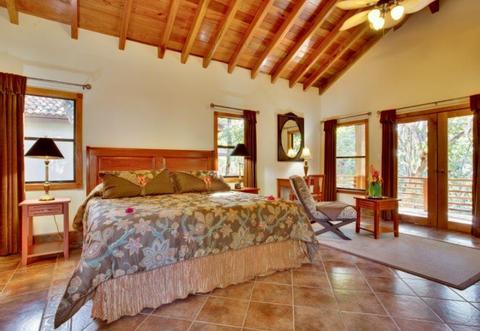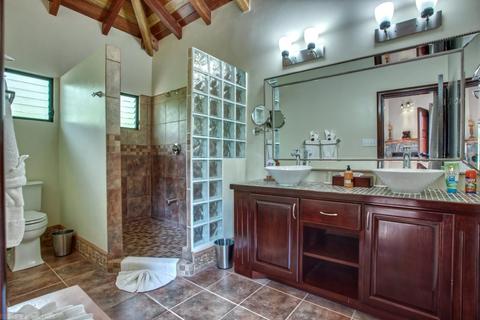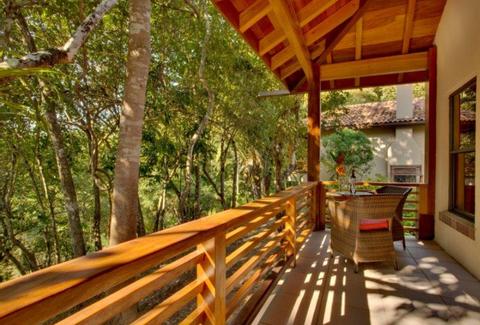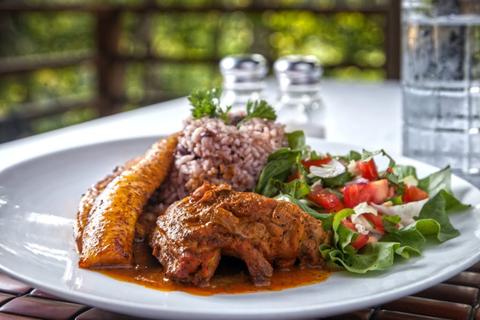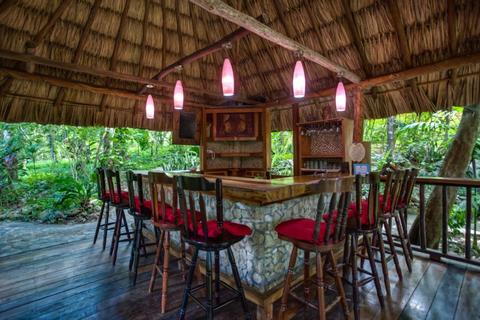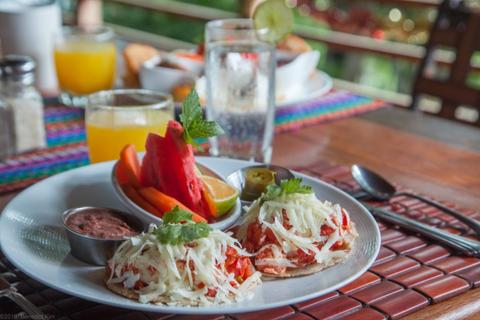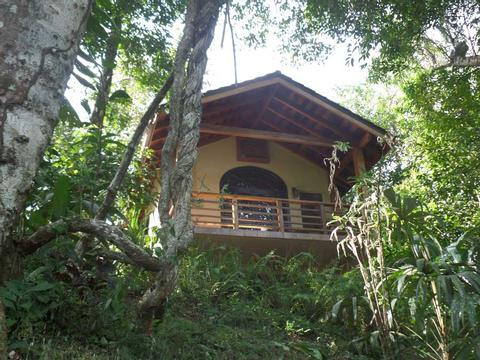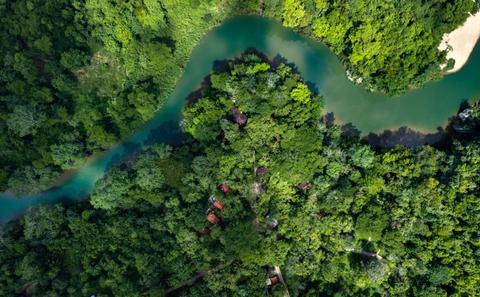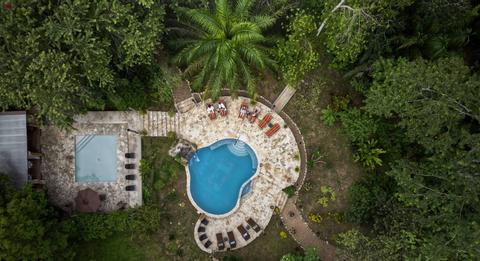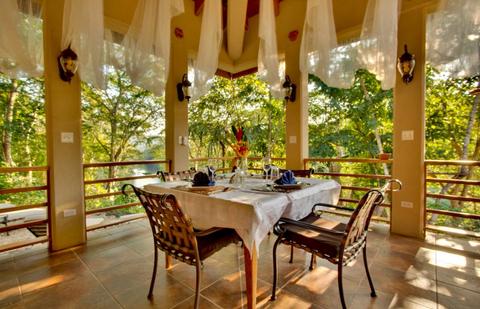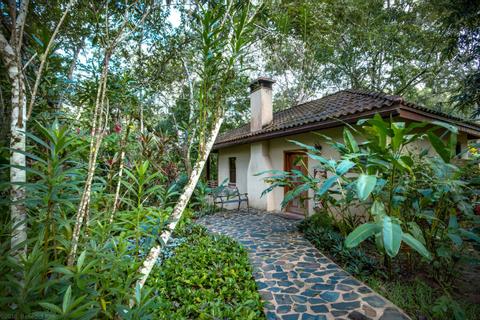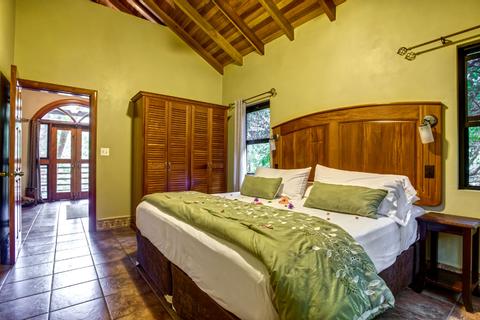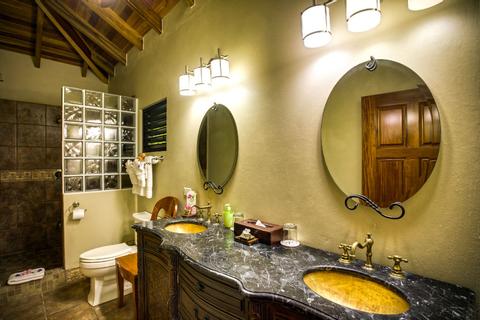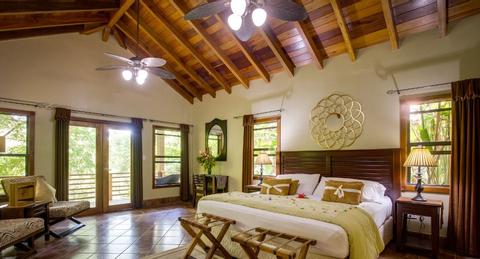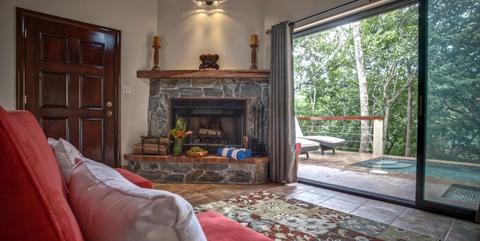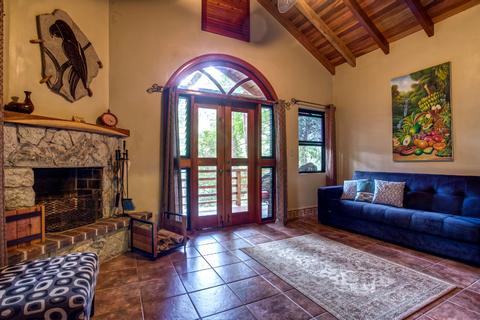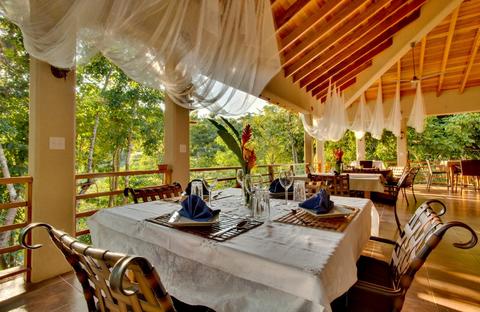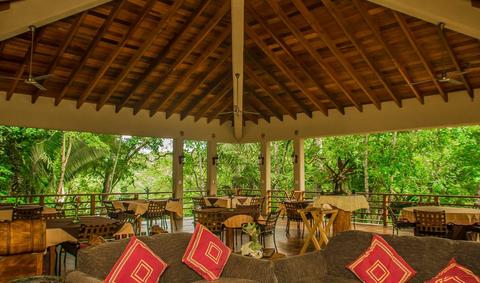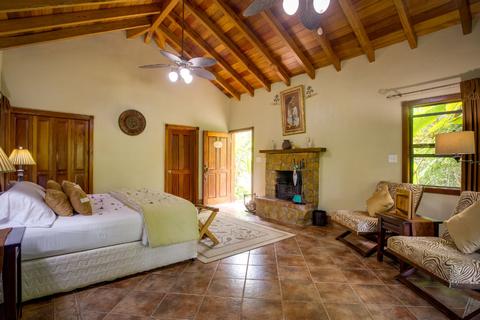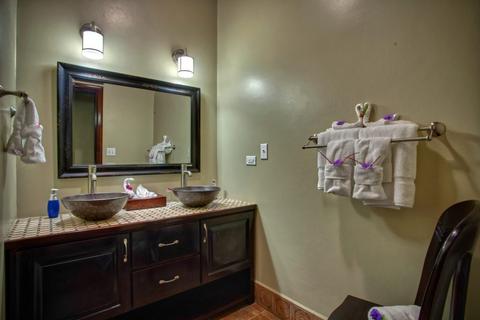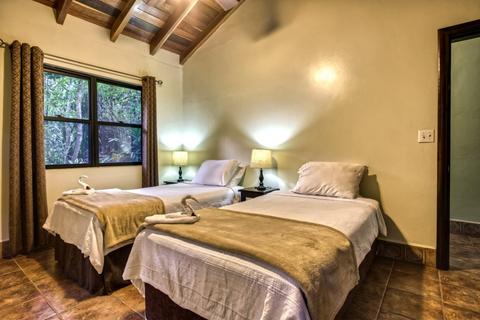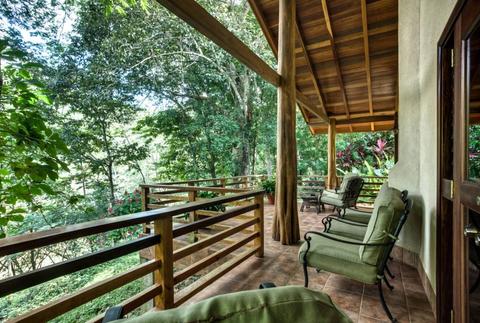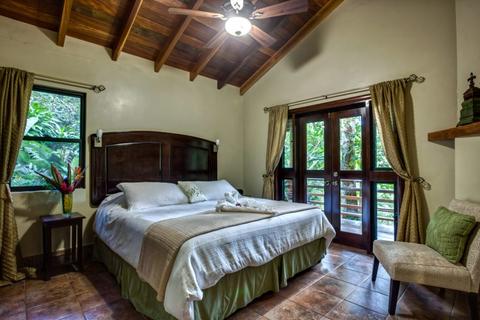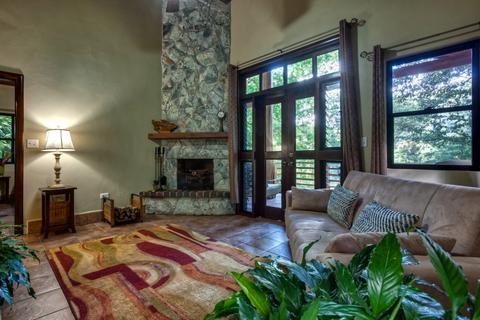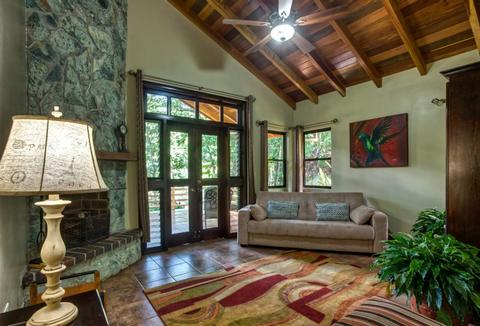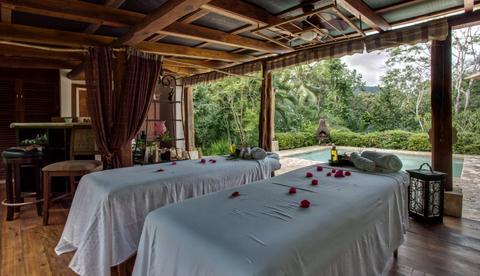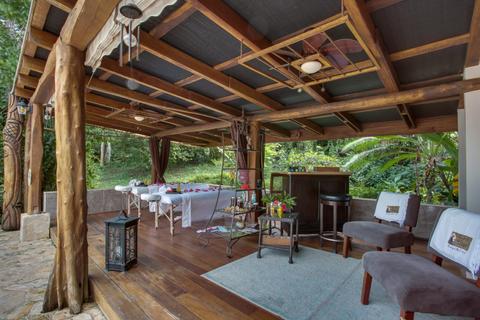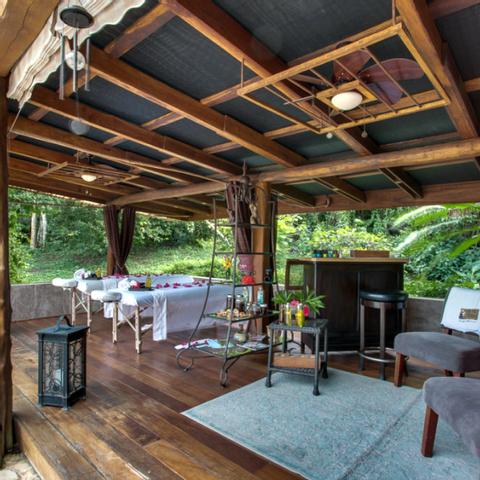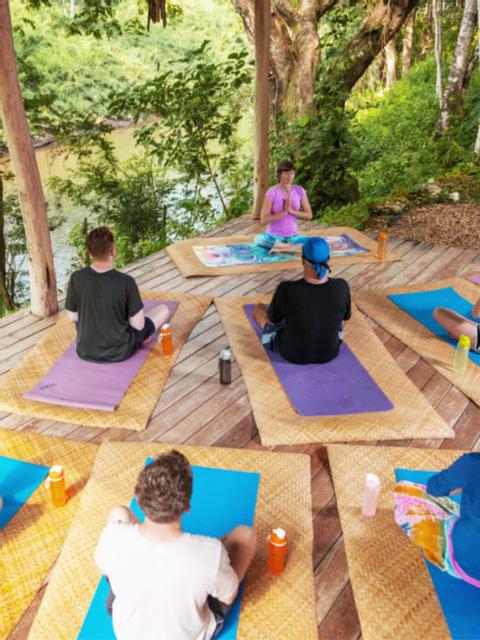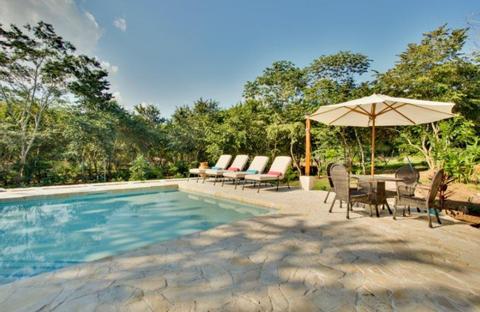 3:00 p.m. check in
11:00 a.m. check out
Restaurant in Hotel
Swimming Pool
Spa Services
Wireless Internet
San Ignacio and its twin town of Santa Elena is beautiful in both its natural scenery and its diversity. Located in the foothills of the Mayan Mountains, this region is home to Garifuna, Maya, and Mestizos waiting to help you absorb their local culture. When it's time to go out and explore the landscape you have plenty of options — there is plenty of shopping and dining to be found within the villages; purchase handcrafted mementos and absorb the nation's 'Go Slow' culture. When it's time to explore the landscape, you can do everything from birding, to ziplining, to tubing through water-filled caves.
A Sustainable Getaway
Mystic River Resort is your home base during your Belizean adventures. The first thing you should know about your accommodations is that Mystic River Resort has a commitment to environmental sustainability; generating its own electricity, collecting and purifying their own water, and participating in a reforestation program. Their other commitment? Helping you focus on what's important — relaxing and having a great time. That's why you will not find televisions or Wi-Fi in your room. Speaking of your room…
Jungle Elegance
Choose from a Studio Suite, 1 Bedroom Suite, 2 Bedroom Suite, or the Cloud9 Suite; whichever layout you select, your accommodations are equipped with a king size bed, private patio, in-room safe, a walk-in shower, and bathrobes. Mystic River Resort does not have air conditioning, but there are floor and ceiling fans to keep you cool and a fire place to keep you warm on chilly jungle nights. Additional amenities you have access to include complimentary use of canoes and river tubes, and morning in-room tea or coffee service.
Fine Cuisine and Feathered Friends
When its time to fuel up for your excursions, or grab a snack after a great nap, dine at 'La Ranita;' this on-site restaurant features authentic Belizean cuisine as well as Thai inspired cuisine. Keeping in line with Mystic River Resort's commitment to sustainability, you'll find that produce comes from their very own garden, and they produce their own cheese. Need to refresh yourself, but aren't in the mood for a full meal? The 'Palapa Jungle Bar' serves up cool drinks and incredible birdwatching. The friendly and knowledgeable staff can help you spot aracaris, cormorants, toucans, and sometimes armadillos.
This vacation, get in touch with your wild side when you book your stay at Mystic River Resort, located in the lush jungles of Belize. Let your Anywhere Local Expert manage all of your trip's' accommodations, tours, and transportation, so you can spend more time focused on excursions and less time on logistics. Adventure is easy with Anywhere Belize.
More Property Amenities
Fan
Gardens
Hot Water
Safe Deposit Box
Jungle View
Yoga Lessons
Accommodations
River Suite Two Bedroom
Sleeps 6
Fan
Hair Dryer
Hot Water
Safe Deposit Box
Living Room
Patio
Fireplace
Fan
Hair Dryer
Hot Water
Safe Deposit Box
Fireplace
River Suite One Bedroom
Sleeps 4
Fan
Hair Dryer
Hot Water
Safe Deposit Box
Patio
Fireplace
River Suite Studio
Sleeps 4
Fan
Hair Dryer
Hot Water
Safe Deposit Box
Patio
Fireplace