Phnom Penh, Cambodia
Phnom Penh is the capital and largest city of Cambodia, located at the confluence of the Mekong and the Tonle Sap rivers.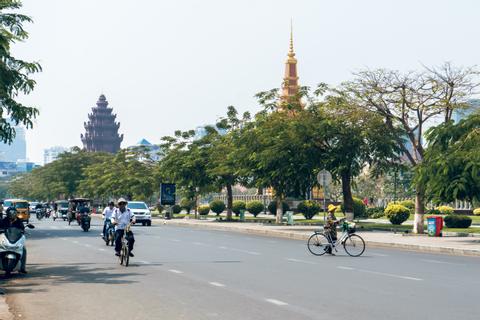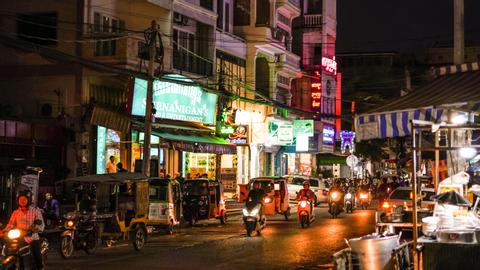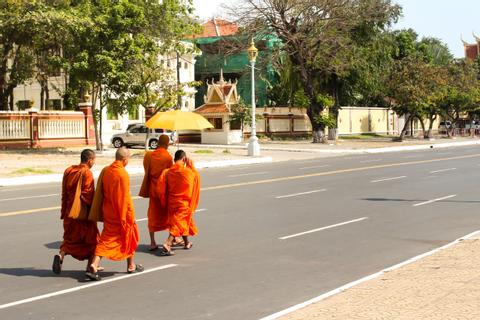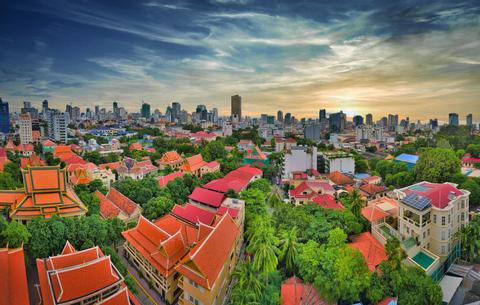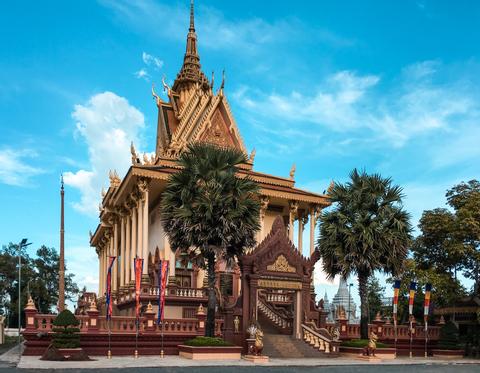 Despite being a bit rough on the edges, Phnom Penh retains its former charm as a leafy South East Asian capital with a nice riverside promenade and numerous beautiful Cambodian Buddhist wats, palaces, and other artifacts. A large infrastructure catering to tourists makes it easily accessible, and many consider it to be one of the friendliest capitals in Asia, as Cambodians have not yet become jaded by mass tourism. Widespread poverty can still be seen, as in all of Cambodia. Traffic jams (resulting from poor town planning) are a feature of city life, even till 9 PM.
It is a bit unfortunate that one of the tourist industry's selling points for Phnom Penh has to do with wars that took place in the 1970's (i.e. Killing Fields, Toul Sleng), as tourists may associate the city with these historical events when in fact Cambodian culture, including its art and music is quite remarkable and modern day Cambodia is a friendly and youthful place that has nothing to do with remote dark chapters in the country's history.
Phnom Penh Personalized Trips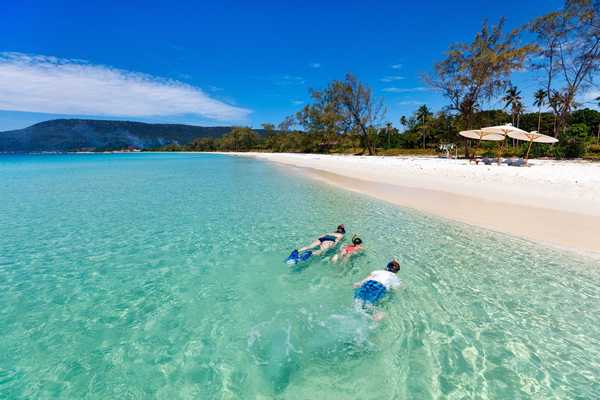 Cambodia
Explore Siem Reap, Phnom Penh and Cambodia's Beaches
Customer Reviewed Perfect for active travelers, this 9-day itinerary combines Cambodia's most iconic highlights with memorable beaches and off the beaten path excursions. Start in capital of Phnom Penh to discover the sobering history and bright future of the "Pearl of Asia." before exploring ...
Vietnam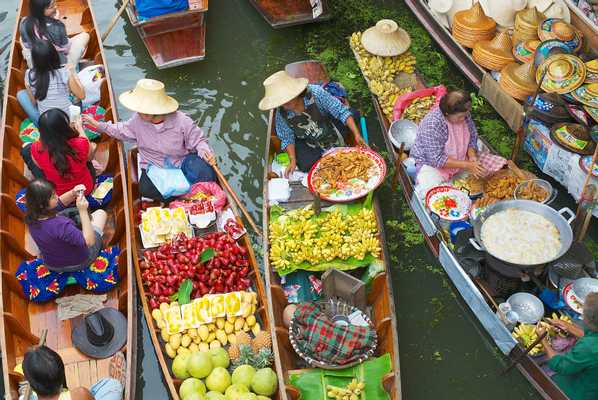 Thailand