Railay Beach, Thailand
Railay, also commonly known as Rai Leh, is a tourist area located on the Andaman Coast of Thailand, in Krabi Province. Rai Leh is primarily known as a rock climbing hot spot, attracting climbers from all over the world to its superb towering limestone.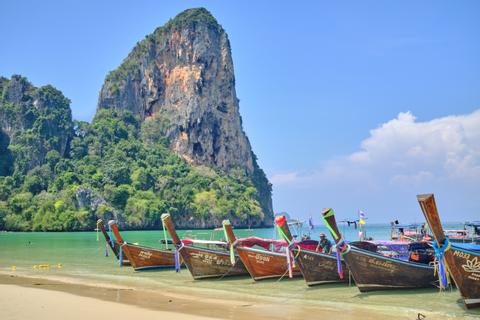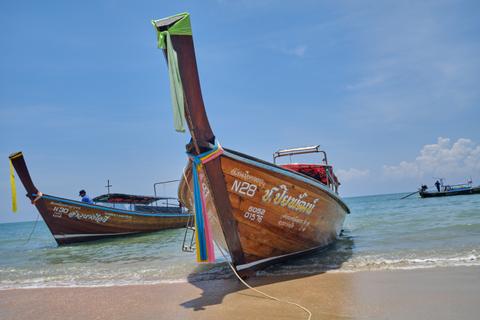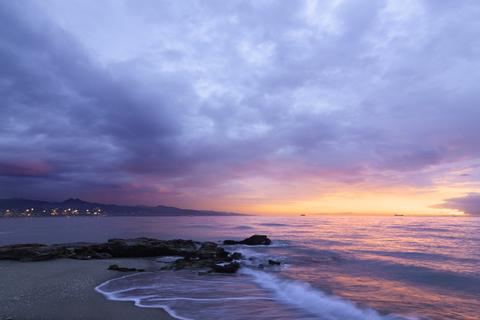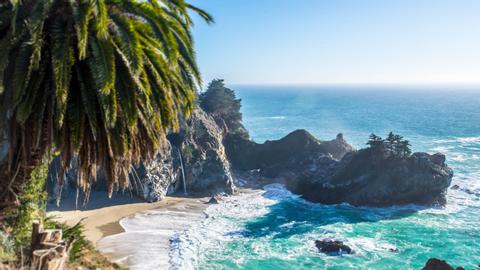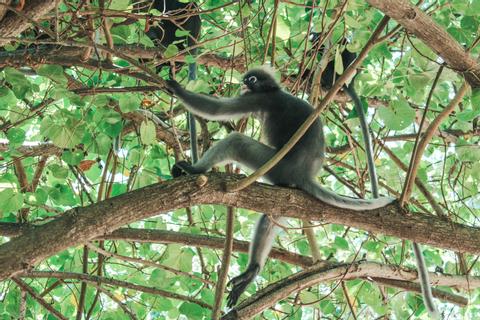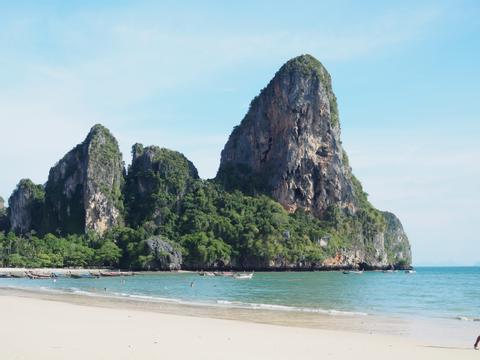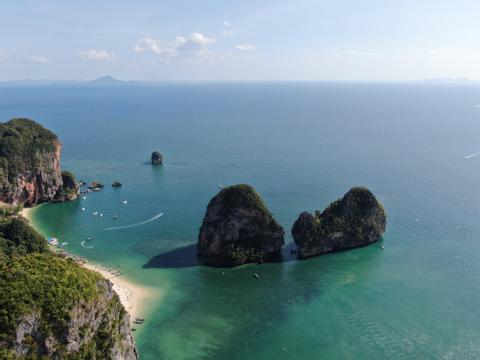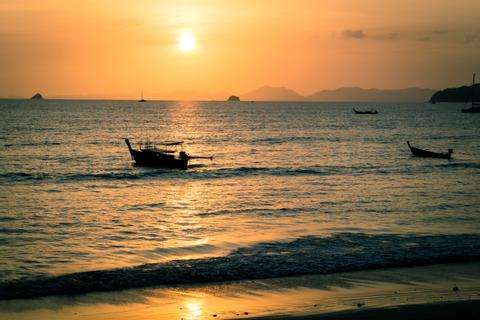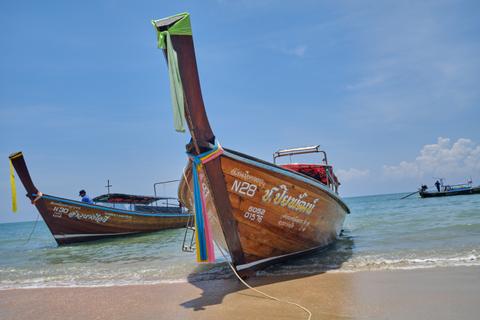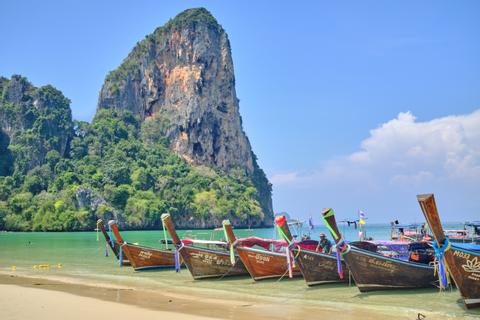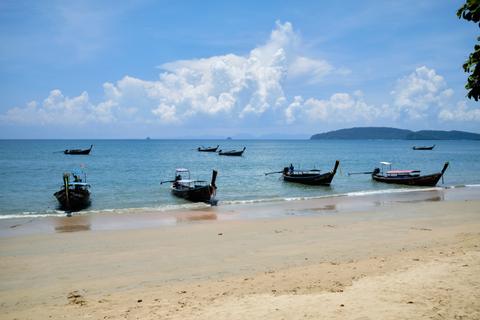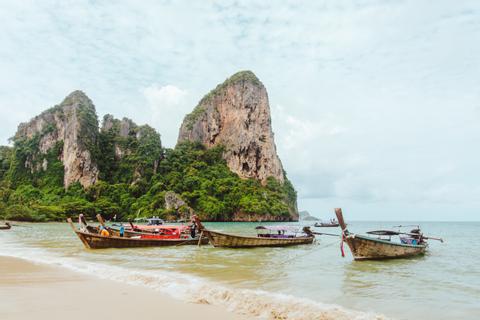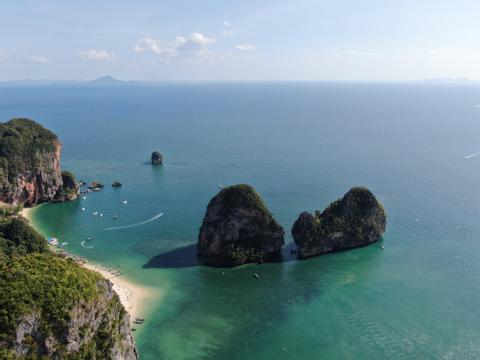 As Railay is a peninsula surrounded by ocean and mountains, final access can only be by boat. It is not possible to drive a car into Railay! Long-tails depart from Ao Nang (10 minutes, 100 baht/person, minimum 8 people) Krabi (30 minutes) on demand, making those towns the gateways to Rai Leh. You can also get there from Ao Nammao pier (15 minutes ride, 100 baht per person or 700 baht for the boat). Ao Nammao a cheap public car park next to the pier entrance (100 baht overnight car parking). If you arrive after 6PM on a later flight, and nobody else is around to share the boat, they will charge you a very steep 1500 baht from Ao Nang to Rai Leh West, as of Oct 2013. It's also possible to access Rai Leh via regular ferries that run between Ko Lanta, Ko Phi Phi, and Phuket Town (from Rassada Pier) (more frequent in the November-May dry season; times available from local travel agents, or check [9] online ferry schedules).
If you're going to Tonsai, it's closer to get a boat from Ao Nang (but you can also hike from Railay to Ao Nang- just mind it's a rough trail, not a paved path). A note: if you get to Ao Nang on a bus from the airport and you mention "Tonsai", bus guys might try to convince you to exit earlier at Chaya resort - there are boats to Tonsai there, but way less people so you might end up paying for the whole boat or walking to Ao Nang - so just go to Ao Nang.
The Krabi, Phuket, Ko Lanta and Ko Phi Phi articles have information on reaching the gateways to Rai Leh from throughout Thailand. From Bangkok there are flights to Krabi and Phuket, direct bus services, and trains to Surat Thani with onward connections by bus.
NB: If departing from Ao Nang, be aware that you're expected to walk out several metres into the surf before getting on a boat (depending on the tide). It might be best to change into clothes suitable for getting wet, or at the very least be sure you don't have more luggage than you can carry a few metres into the ocean. Railay East has a pier, so that might be a better place to arrive at if you have luggage, compared to Railay West beach, which has no pier. It is a short 8-10 minute stroll from Railay West to East along paved paths.