Da Nang, Vietnam
Da Nang is an essential port city in central Vietnam, on the coast between Hoi An and Hue. Visitors who stay here get to experience the nightlife, interesting local art, and beautiful hikes up the nearby Marble Mountains.





Most of the city's culture and attractions are clustered on the west side of the city, while beachside resorts or more to the east. Downtown hums with restaurants and cafes and families can visit a water park or an amusement park.
Da Nang has a few of its own impressive monuments. There is a striking bridge on the west side of the city that takes the form of a colorful, undulating dragon. Make sure to see it when it's lit up at night, and on the weekends when a pyrotechnic display makes the dragon breathe fire. Lady Buddha is one of the city's most famous landmarks and stands at an imposing 220 feet (67 m). See her up close on a visit to the Linh Ung Pagoda. Da Nang Cathedral is one of the centerpieces of downtown with its pink facade and Gothic architecture.
My Khe Beach is within easy access of Da Nang. It has a wide stretch of sand and is under the gaze of the Lady Buddha. Than Khe Beach is north of the city proper and is removed from the busy part of downtown. The water here is better for swimming than at My Khe.
Da Nang used to be a center of Cham culture — an Indochinese civilization with clear Indian influences. You can see some of the artifacts they left behind in the Museum of Cham Culture. This collection dates from the 8th to the 13th century. To learn about the city's more modern history, visit to the Danang Museum to see exhibits on wars with France and the U.S.
Da Nang Personalized Trips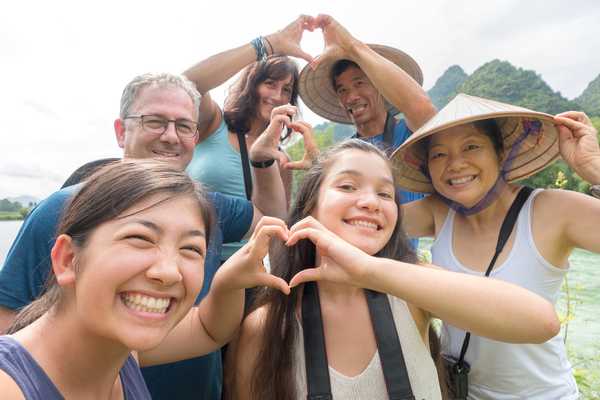 Vietnam
Our Ultimate Vietnamese Adventure
Expert Choice Return home as an expert of Vietnam after taking your family on this incredible journey, exploring all of the nation's highlights. Don't worry, you'll still have time to relax!