Ninh Binh, Vietnam
Referred to as the "Halong Bay of the Land," Ninh Binh is known for its striking karst formations. Go on a boat ride here to see a surreal and very lush landscape.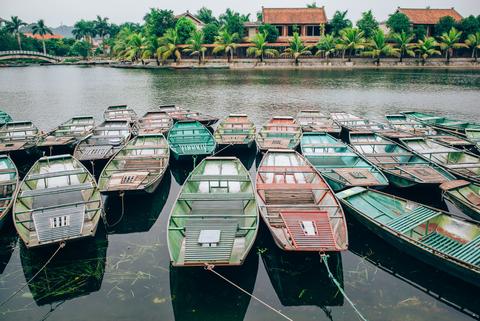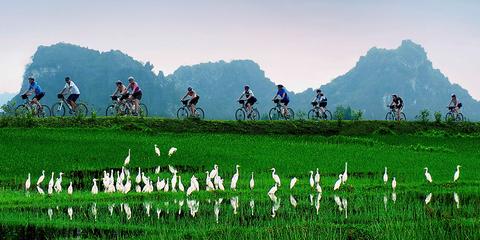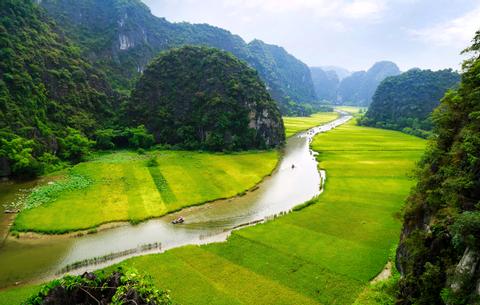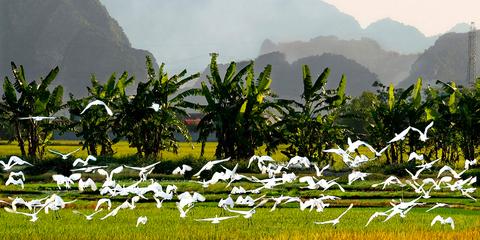 You can enter the water from a couple of different points. One route is named after the peak of Tam Coc. There's also Trang An, which is on the way to the citadel of Hoa Lu. Other than the limestone formations, the land is very flat. Old cemeteries add a haunting element to the green fields near the banks of the river.
Boats come with rowers, although they typically speak very limited English. Sit back and take in the sights and tranquil atmosphere of this lush section of rice paddy. Athletic rowers use their feet to steer the boats and give their arms a break. They will heavily recommend that you tip them, which is expected, but also don't feel pressured when they suggest that you buy something at the turnaround spot.
Ninh Binh is the site of Vietnam's earliest capitals, Hoa Lu. Stroll this atmospheric area to see temples from Le and Dinh Dynasties. These temples were built in the 17th century, but the site itself dates back to the 10th century.
There's a modern-day temple in the area that also attracts attention — Bich Dong Pagoda is the largest temple in Vietnam, and is home to two enormous gold statues of Buddha. This is a recent construction, completed in 2015. Make a stop here if you're interested in seeing throngs of worshippers in action, and learning more about Vietnamese religious culture.
Ninh Binh Personalized Trips