Ko Khai (Chicken Island), Thailand
Ko Khai is an island located between Ko Adang and Ko Rawi in Satun province.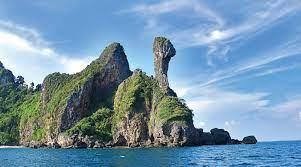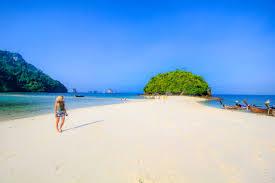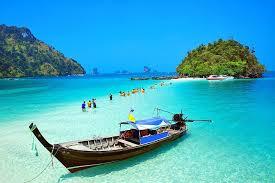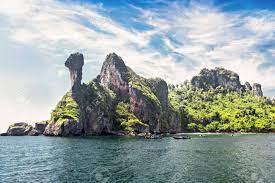 It is not only the way to these 2 islands, but also an outstanding island with a human-size rock archway which you can go through it. This rock archway has become the emblem of Satun province. Ko Khai is famous for its white sandy beach with an egg-like color and crystal clear water. This island is the house for the numerous fish and so unspoiled that sea turtles lay eggs here every year. The National Park Office does not allow the night-stay on the island.It is believed that any couple who goes through the rock archway will get married. On the Valentine's Day, the marriage certificate registration ceremony will be held in this area.Getting there by boat from Pak Bara Pier, route Ko Tarutao-Ko Lipe.