Phi Phi Island Ko Phi Phi, Thailand
Ko Phi Phi or Phi Phi island is a small archipelago of six islands in Krabi Province, Southern Thailand. It is touted to be one of the most beautiful yet easily accessible island groups in the world. While the latter is certainly true, the former is quickly becoming less so. The entire region is technically part of a marine National Park, but the hordes of visitors have taken a toll on the beaches and reefs over the years.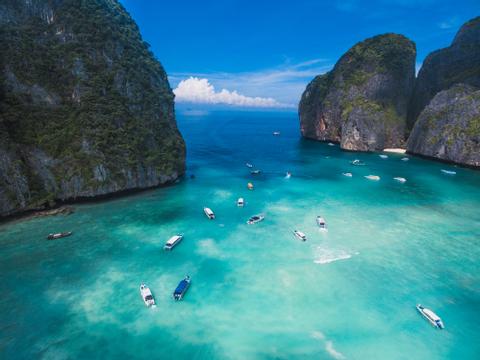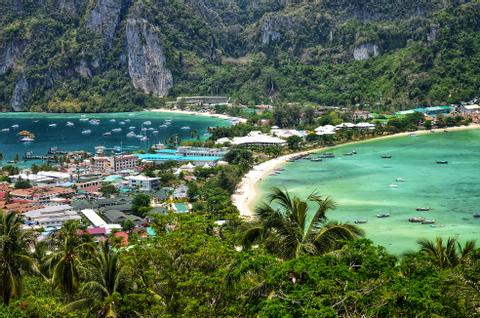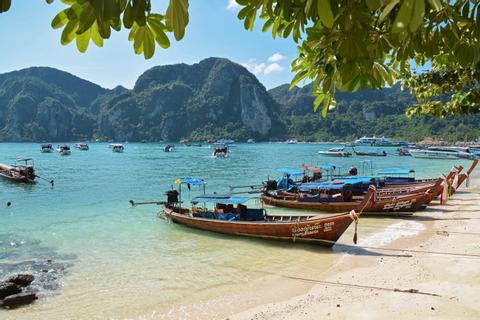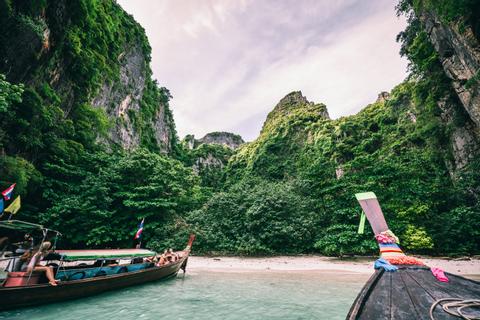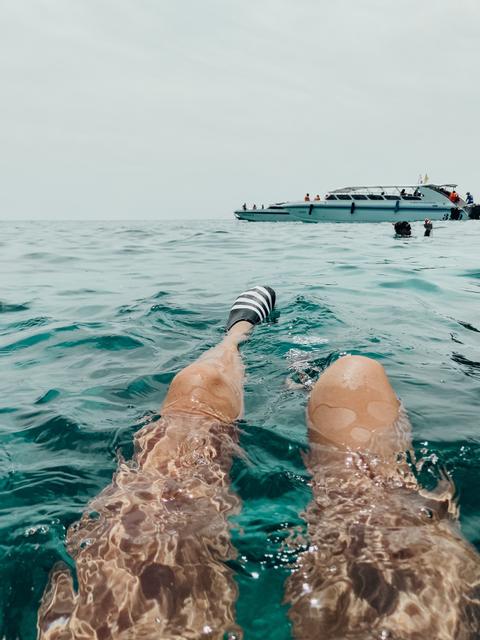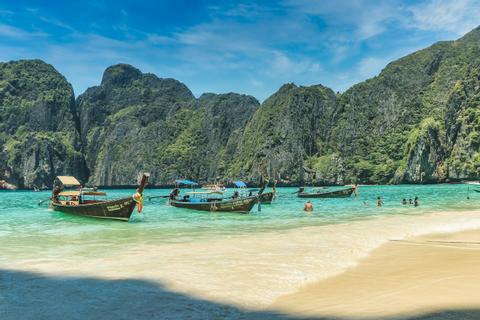 The Islands
Ko Phi Phi Don, the largest and only populated island. You will not believe the amount of development this place has undergone, which is almost entirely restricted to the narrow sandbar separating two of the island's most prominent beaches. Marketed as a tropical island, the flurry of activity around the numerous supermarkets, restaurants, tattoo parlors and ATMs may just surprise you.
Ko Phi Phi Leh, a smaller island to the south, popularized when parts of the movie "The Beach" were filmed there. Uninhabited apart from bird nest harvesters and a few Maya Bay wardens; expect plenty of tourists during daylight hours, especially in Maya Bay, also known as 'the beach'. Setting foot here requires a 500 baht entrance fee, which may or may not be included in your tour price. As of 2018, Maya Bay has been closed to tourists indefinitely in efforts to preserve the ecosystems and coral reefs.
Ko Mai Phai ('Bamboo Island'), a small low-lying islet to the north of Phi Phi Don with a beach and some very limited snorkeling.
Ko Yung ('Mosquito Island') is north of Ko Phi Phi Don. The island has a stone beach in the east and small sandy beaches at the foot of the hills. Patches of rather unhealthy coral may be found off the shore, surrounded a shocking number of sea urchins.
Bida Nok and Bida Nai, two small adjacent limestone karsts to the south of Phi Phi Leh, with near-vertical cliff walls rising from the sea. Most of the development of Phi Phi Don is situated in or around Ton Sai village, which is on the low, sandy isthmus that joins the two hilly spurs that comprise the rest of the island. There are also other, quieter resorts on Long Beach, Laem Thong, and at other less accessible areas of the island.
Ko Phi Phi was devastated by the Indian Ocean tsunami of December 2004, when nearly all of the island's infrastructure was wiped out. Redevelopment has, however, been swift, and services are back with building regulations in place to limit the height of new buildings to preserve the island's stunning views.
Phi Phi Island Ko Phi Phi Personalized Trips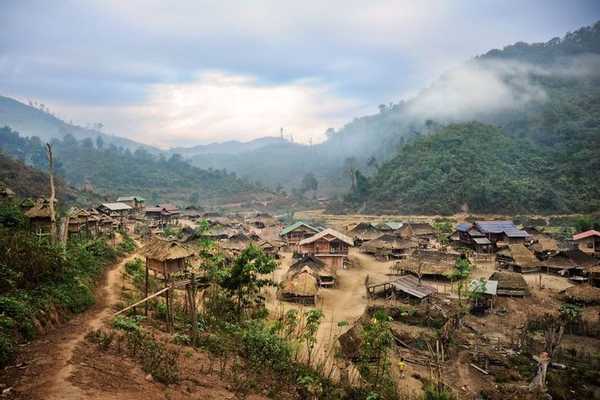 Thailand
Thailand Panorama
Customer Reviewed This expansive tour of Thailand will broaden your understanding of the culture, the best places to visit, and the best ways to get insider information.