Chiang Mai, Thailand
Located on a plain at an elevation of 316 m, surrounded by mountains and lush countryside, it is much greener and quieter than the capital Bangkok, and has a cosmopolitan feel and a significant expat population, factors which have led many from Bangkok to settle permanently in this "Rose of the North".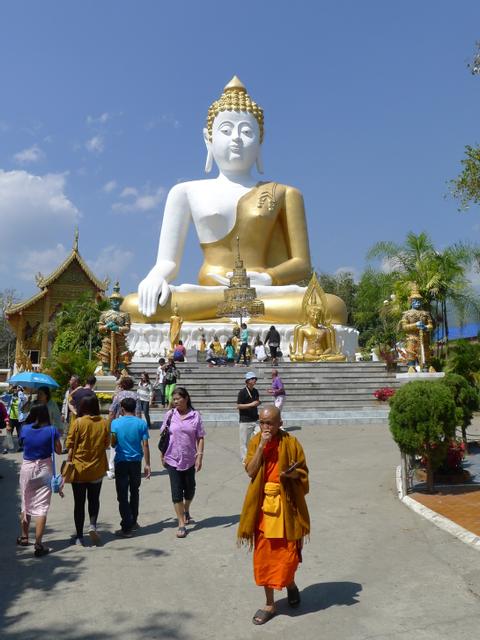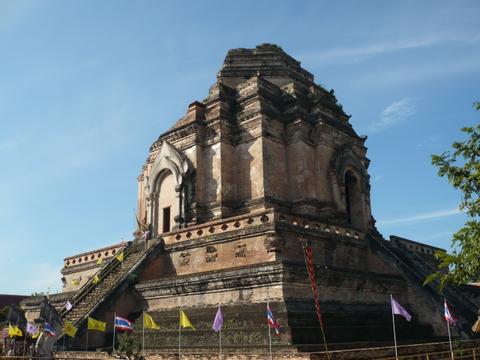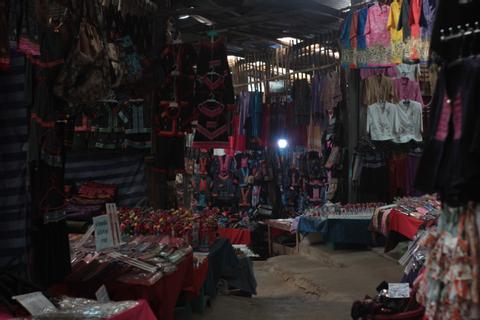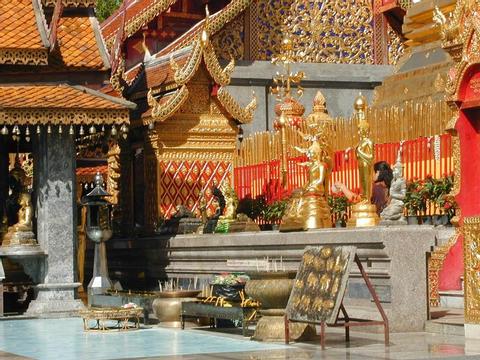 Founded in 1296 CE, Chiang Mai is a culturally and historically interesting city, at one time the capital of the ancient Lanna kingdom. Located among the rolling foothills of the Himalayan Mountains 700 km north of Bangkok, it could only be reached by an arduous river journey or an elephant trek until the 1920s. This isolation helped keep Chiang Mai's distinctive charm intact.
Chiang Mai's historical centre is the walled city (city is chiang in the northern Thai dialect while mai is new, hence Chiang Mai or New City.) Sections of the wall dating to their restoration a few decades ago remain at the gates and corners, but of the rest only the moat remains.
Inside Chiang Mai's remaining city walls are about 50 temples dating back to the founding of the principality, in a combination of Burmese, Sri Lankan and Lanna Thai styles, decorated with beautiful wood carvings, Naga staircases, leonine and angelic guardians, gilded umbrellas and pagodas laced with gold filigree. The most famous is Wat Phra Sing in the center of the old own. Also famous is Wat Phrathat Doi Suthep, a temple 13 km away on Doi Suthep mountain.
Modern-day Chiang Mai has expanded in all directions, forming the city area from Hang Dong in the South, to Mae Rim in the North, and Suthep in the West, to San Kamphaeng in the East. In the inner city expansion has occurred particularly to the east towards the Ping River (Mae Nam Ping), where Chang Klan Rd, the famous Night Bazaar and the bulk of Chiang Mai's hotels and guest houses are located. Loi Kroh Rd is the centre of the city's night life. The locals say you've not experienced Chiang Mai until you've seen the view from Doi Suthep, eaten a bowl of kao soi, and purchased an umbrella from Bo Sang. Of course this is touristic nonsense, but the Kao Soi, Bo Sang umbrellas, and Doi Suthep are important cultural icons for Chiang Mai residents. Ratchadamnoen Rd hosts the main Sunday night walking street market from Tha Phae Gate to the popular Wat Phra Singh.
Credit: wikitravel.org
Chiang Mai Personalized Trips