Palomino Islands, Peru
With a fabulous show of marine wildlife, the Palamino Islands boat trip is one of the most exciting tours close to Lima. The full day trip amazes with interesting historical sites, a diverse array of sea birds, and you can even jump in and swim with sea lions!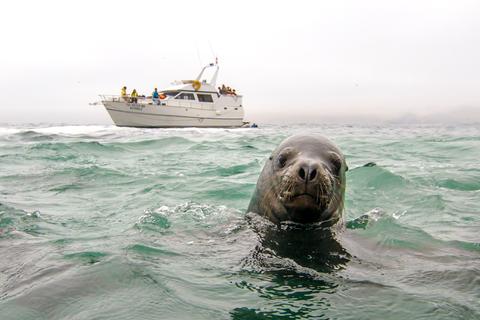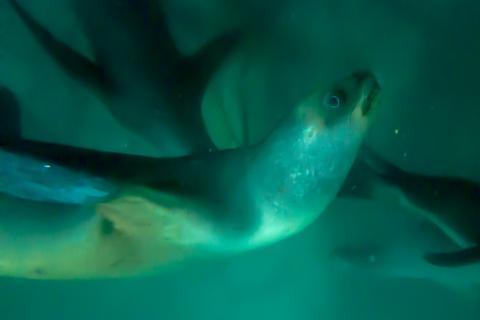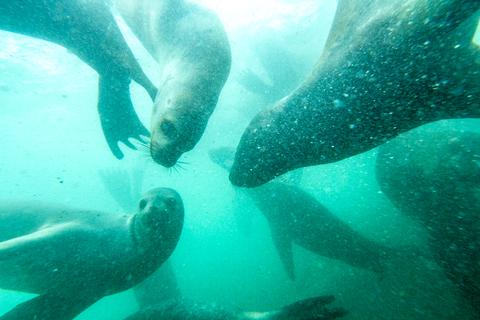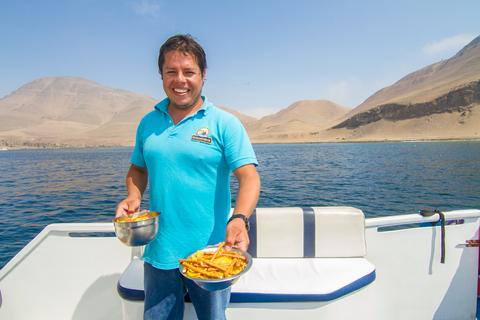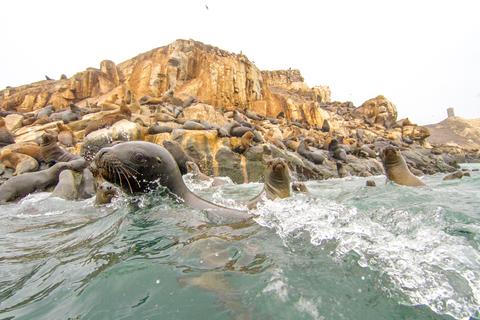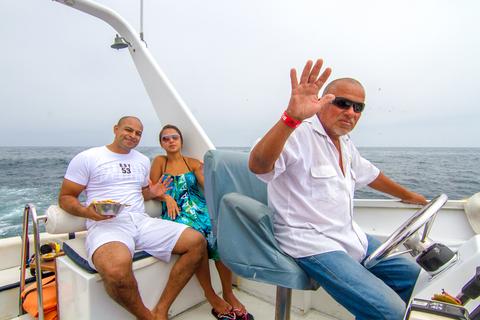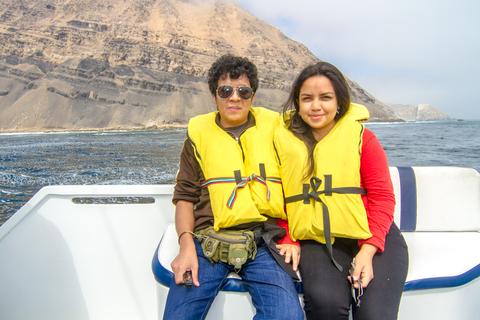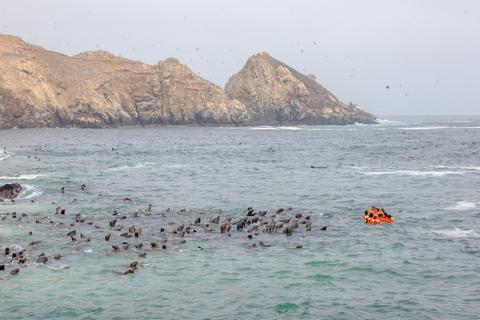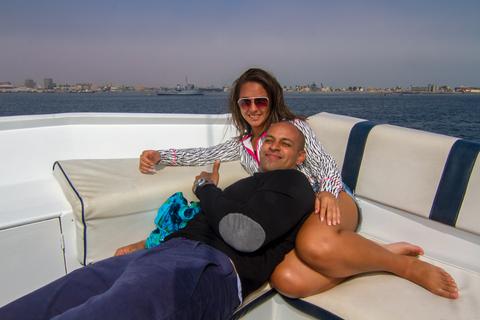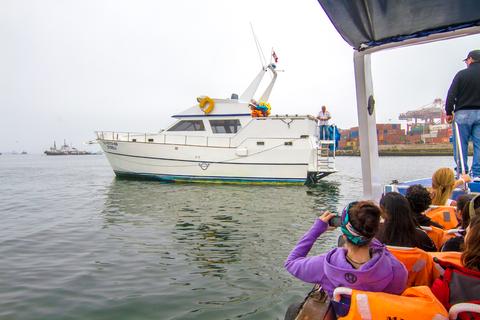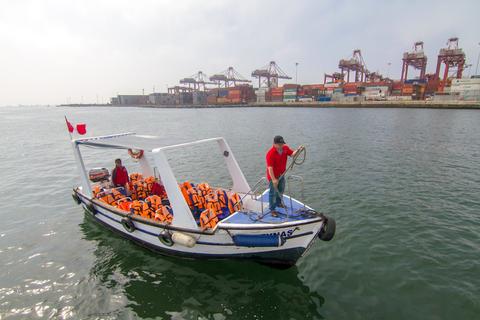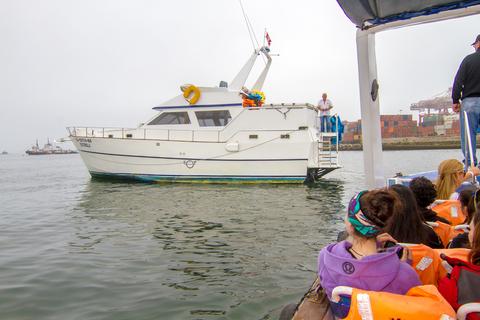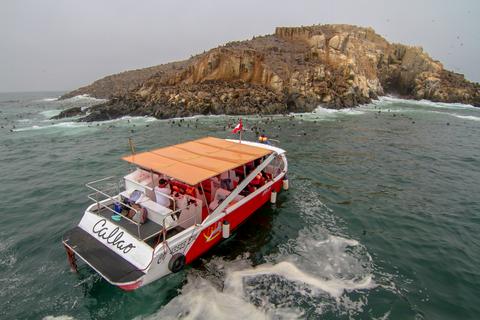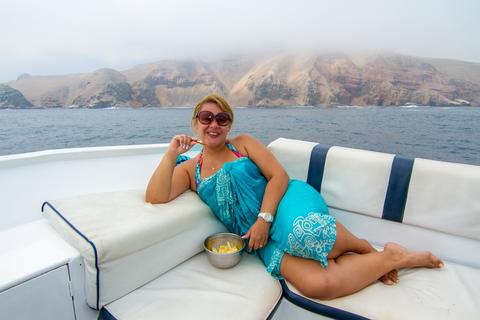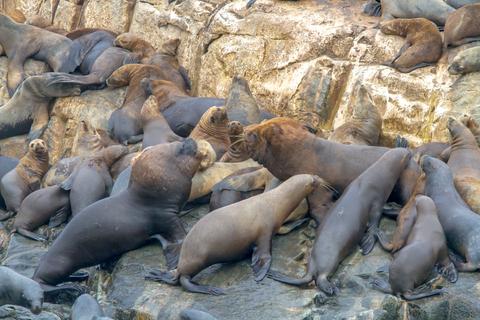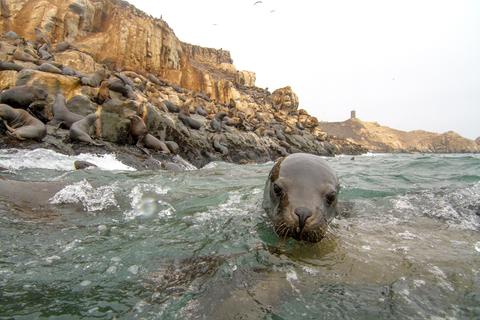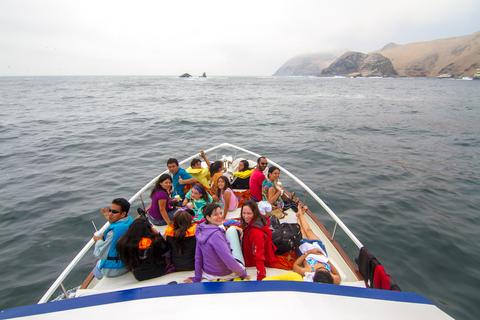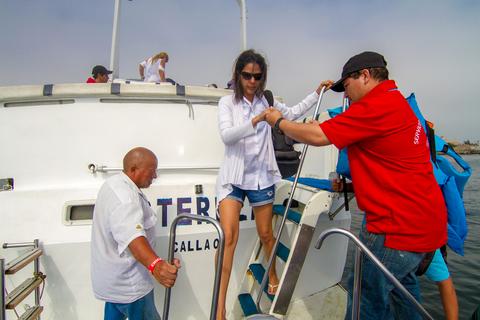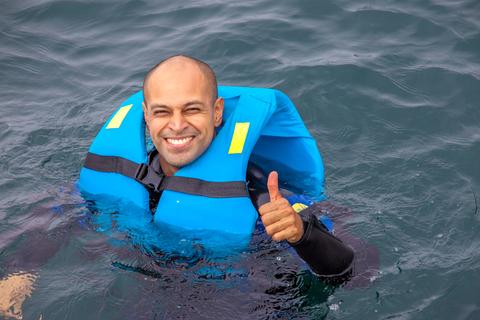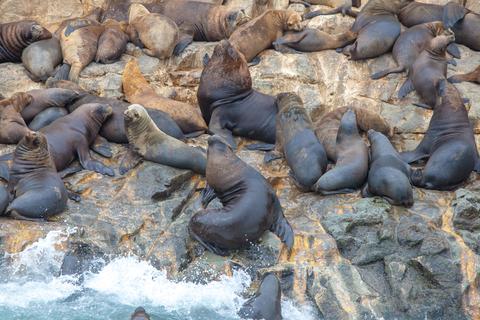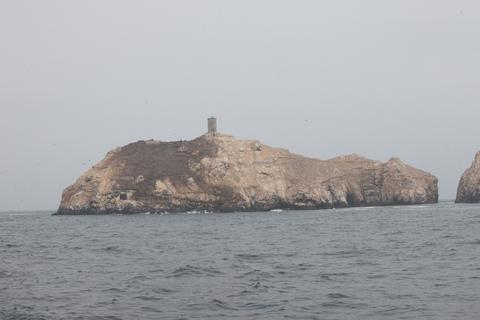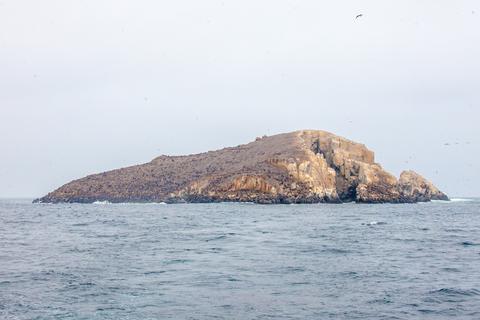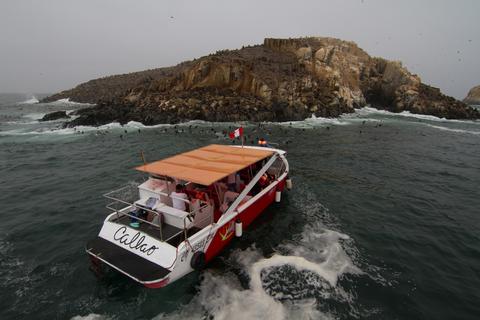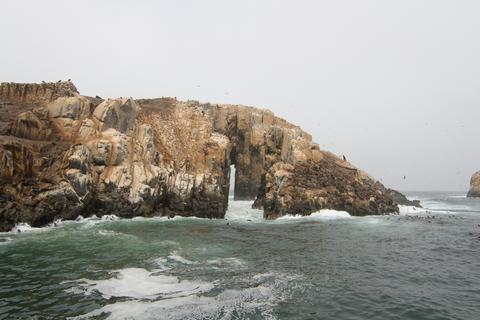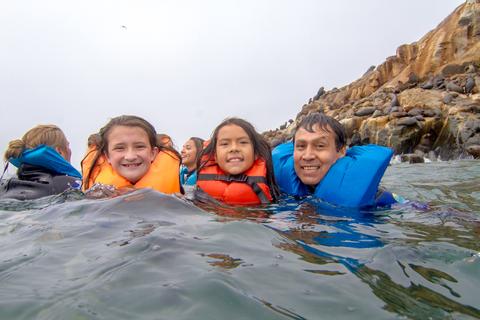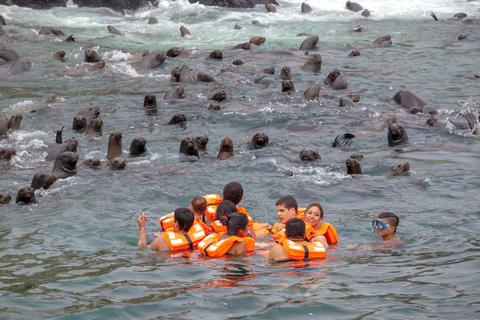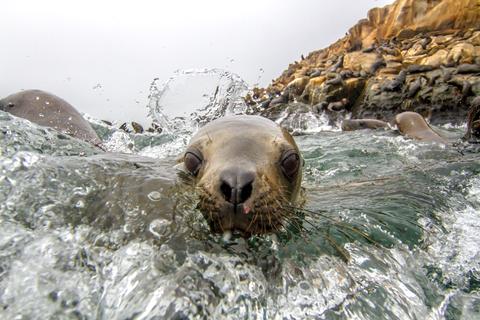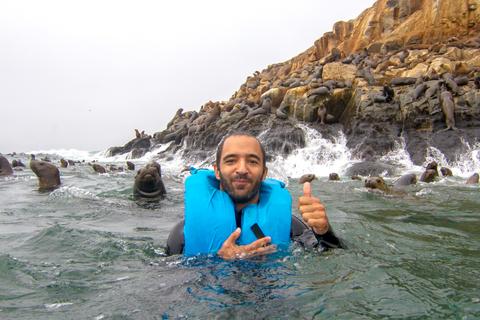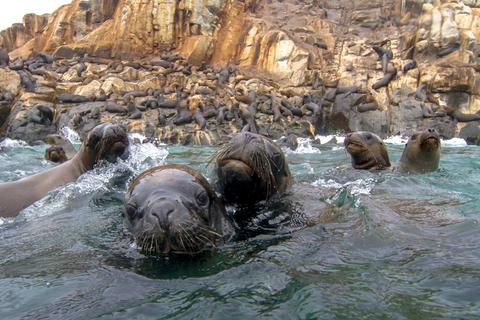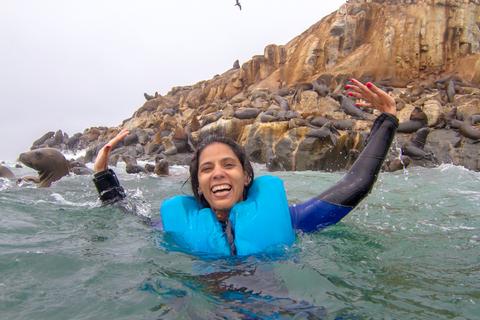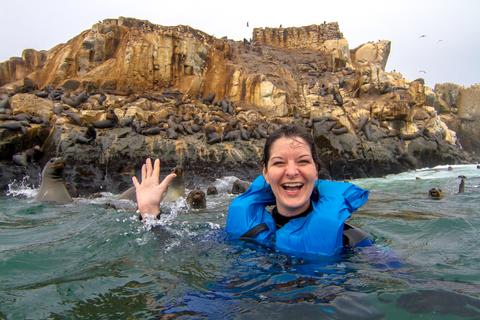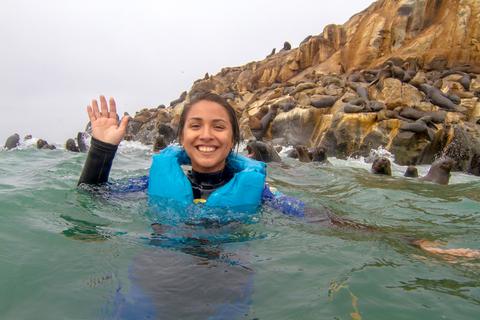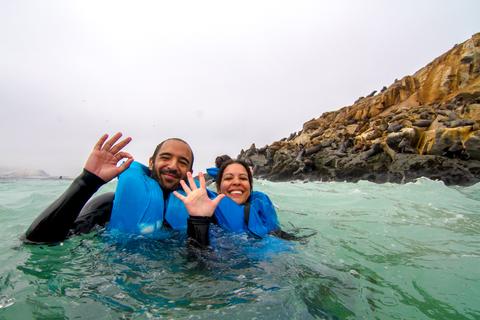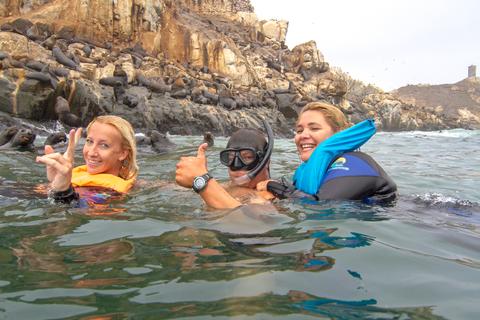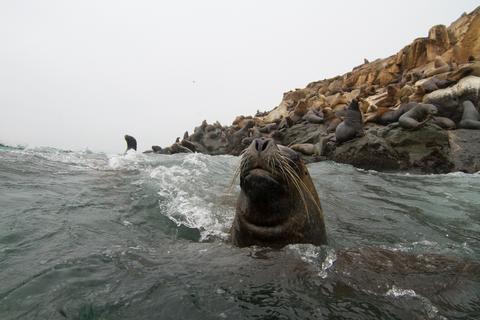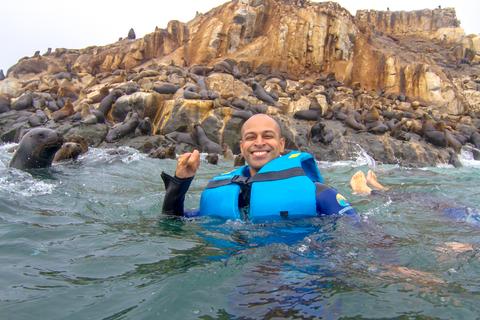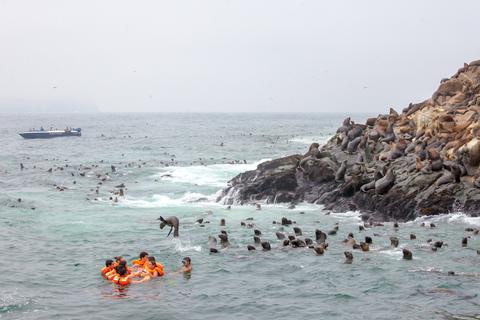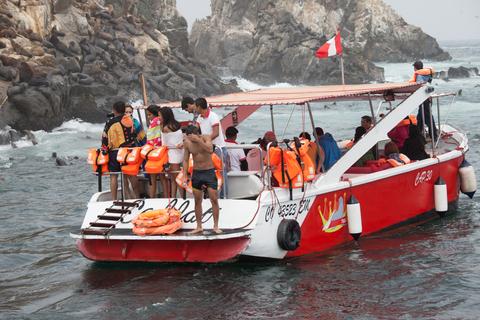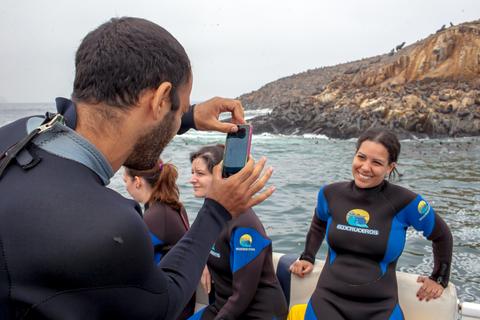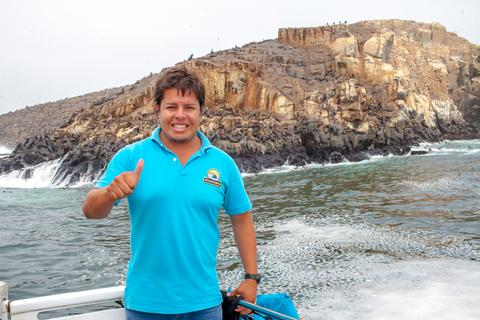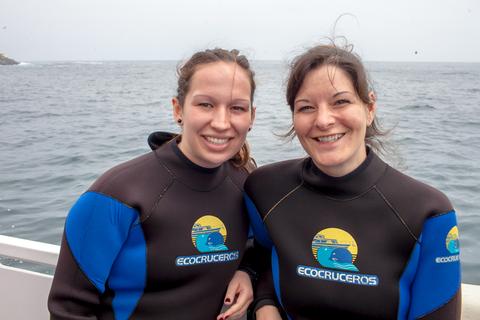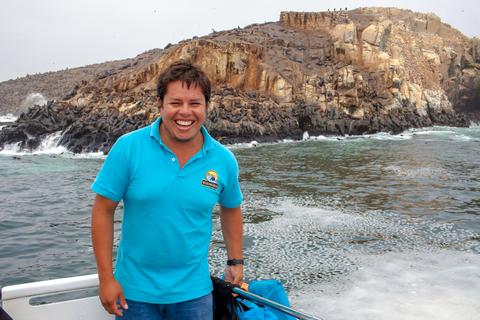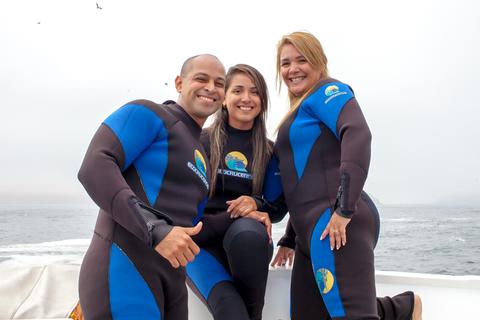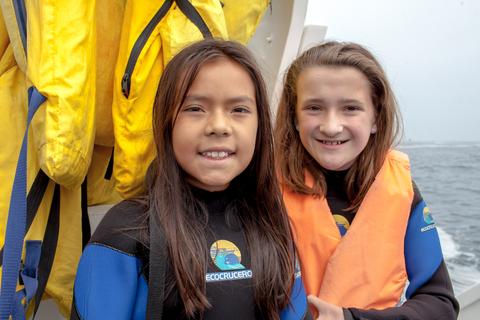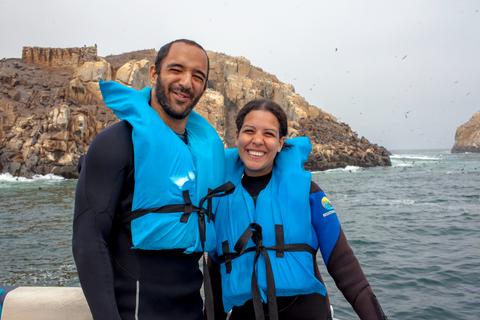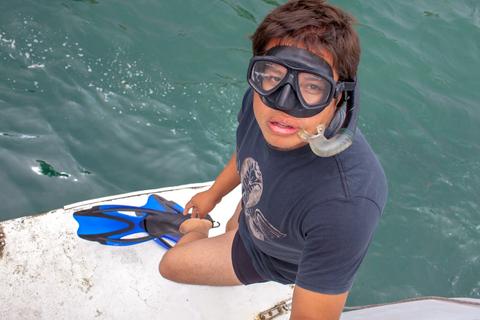 The starting point for this boat tour, just north of Lima centre, is the seaport of Callao where yachts, huge navy ships and fishermen boats decorate the bay. A tour guide escorts the group to rustic boat taxis that carries all the passengers to the yacht to begin the "Palomino adventure".
The trip to the Palomino Island is anything but boring, passing "El Camotal", shallow waters filled with shipwrecks, and "El Fronton Island" where the remains of an Alcatraz like prison are visible. The guides have countless anecdotes about the area and it's islands which used to be "home" to pirates, sailors and finally military who resorted to dropping shells on the prison in order to repossess it.
Nowadays you will be able to observe fishermen in their boats hauling nets with the Cavinzas Islands in the background. These islands are the haven for seabirds such as Pelicans, Boobies, Guanay, Chuitas and Gulls of different varieties. If you are lucky, Humboldt penguins - a medium sized penguin that nests along the rocky islands of Peru -will pop into view as they frequent these isles as well.
After a tad more than an hour's enjoyable sights, the boat will reach the furthest point of the trip; Palomino Island - beautiful in its own right, with natural caves and diverse rock - harbours a huge colony of Sea Lions. With the arrival of boats, these playful and friendly animals, living on and around this rocky island, enter the water to come play with their human visitors. No food is used to entice them and it is a joy to watch.
For those who want there are neoprene wetsuits on board to enter the water and swim with the sea lions. The water is open and a non-territory place for the animals. They are curious and will come and check out their new human friends from up close. It's amazing to get this close to a wild animal and feel so welcomed in it's natural habitat. A once in a lifetime experience!
Palomino Islands Personalized Trips
Palomino Islands Things to Do