Central Coast
Peru's Central Coast, including the capital city of Lima, is rich with cultural and natural wonders, and is a perfect starting point to explore the cuisine, history, art, and landscape of Peru.
Central Coast
The Central Coast's unique climate is largely the result of the Humboldt Current, which saps the land of moisture and creates subtropical deserts in this region. The Andes Mountains also prevent cumulus clouds from forming, creating a "shade effect" that results in very little rainfall. Because of this, the Central Coast has a spring-like climate for most of the year, with strong bursts of sun throughout the long summer and a misty, foggy winter.
The area is dominated by one of the world's driest deserts, despite lying so close to the sea. Spread among the area's sand dunes are the ruins of Peru's many civilizations, and, thanks to the lack of precipitation, the ruins have remained in good condition.
The recorded history of this region starts with the Chavín culture around 1,000 BC, which set the cultural foundation for later Peruvian civilizations. The Chavín filled their days with hunting, fishing and agriculture, using irrigation canals to water their crops – an advanced technological practice. They are also credited with the first recognizable artistic style in Peru: Chavín artwork – metalwork, pottery, textiles, and religious objects – are displayed in museums throughout the Central Coast.
The Lima Culture followed the Chavín and are known for constructing the numerous temples of the region, known as huacas. Many of these now-preserved archaeological sites are found within modern-day Lima, including Huaca Pucllana, an amazing clay pyramid right in the middle of the Miraflores district.
The movement of people to the Central Coast was stimulated by the growth of the fishing industry, which transformed villages and towns into frontier-like cities, drawing people down from the mountains. In the early 1990s, over 30 percent of the nation's people lived in these coastal valleys.
Lima
The Central Coast is most famous for the capital and largest city in Peru, Lima. Big, grand, and sprawling, Lima has a range of archaeological sites, restaurants, museums, art galleries, festivals, and shopping districts.
Getting to know the varied neighborhoods of Lima is part of the adventure: visitors often begin in Central Lima around the Plaza de Armas, Lima's grand "town square," which sports many colonial churches and the presidential palace.
Miraflores is an upscale neighborhood known for the pyramid Huaca Pucllana; nearby, in juxtaposition to the ancient temple, are many shops, restaurants, luxury hotels, and well-kept parks. Nightlife activities such as bars, clubs, and live music are also centered in Miraflores, which may be the most pedestrian-friendly district in the city.
The northern and southern ends of the city are home to some of the most impoverished Limeños, those whose families immigrated from high in the Andes with hopes of economic opportunity, only to end up living in shanties. This sad reality is still present in a time of economic progress for Peru, which can be seen all over Lima with new buildings, construction projects, and businesses.
One undeniable boon for contemporary Lima has been its culinary scene: the city hosts world-renowned chefs who are influencing tastes globally with ingredients that are traditional to Peru.
Food in Lima
When a world-famous European chef announced recently "the future of gastronomy is being cooked up in Peru," foodies worldwide took notice of what the people of Lima have known for years: Peru's cuisine is so much more than the national dish, ceviche. In fact, it is perhaps food that really brings the people of Lima together.
The food scene of Peru, centered in Lima, is what might be called nationalist: from the food carts to renowned restaurants, ingredients are not only sourced locally, they tend to represent the resources special to Peru. From ancient Andean grains (staples to the Inca like quinoa and kiwicha), algae from the high-altitude lakes, the magical-tasting Andean herb huacatay, to meat that once grazed within mere miles, travelers get a true taste of Peru when they dine in Lima.
In the morning, visitors may take a tip from local chefs and head to the biggest fish market in the city, Villa Maria del Triunfo, for fresh-caught fish including many that non-Limeños surely never have seen or even heard of before.
For lunch, the gentrifying neighborhoods of the city are highlighted by huariques, "hole-in-the-wall" venues that serve up locally-sourced meals that are influencing the restaurant scene worldwide. Al Toke Pez, a tiny two-burner-stove storefront, has lines out the door every day but is well worth the wait. Grimenesa Vargas Anticuchos, another popular and crowded choice, goes basic and traditional with Peruvian dishes, including choclo - oversized corn on the cob.
Many restaurants shun the Euro-centric habits of Peru's recent past and honor their country's pre-colonial ancestry with finger-food: Even in fine-dining establishments, don't be surprised if a course or two arrive without silverware. One such place is Astrid y Gastón, Peru's most famous restaurant. Quite actually a palace of Peruvian cuisine, the restaurant is situated in 300-year-old mansion.
Destinations in Central Coast
3 destinations
---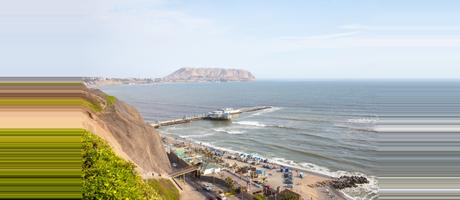 Beach
Archaeological Sites
Top Destinations
Nightlife
Surfing
& More
Museum
Nightlife
City
Coast
Guided Tours
& More
---
Frequently asked Questions
Is Your Planning Service Free?
Yes! The rates are the same if you book directly with the hotels and tours. We offer the additional value of an expert planner to ensure your trip is perfect.
How Does Your Service Work?
We listen to your vision for your trip and ensure that your experience exceeds all of your expectations. Think of us as the "Zappos of Travel." We do more than book your reservations — we take a holistic approach and create seamless plans.
Can I Trust You?
We have planned thousands of vacations for people just like you. Our mission to redefine and simplify travel planning began in 2006 in Costa Rica, and it continues to this very moment. With over a decade of travel planning experience, we are confident that we can craft your perfect vacation for free.
Peru Attractions
Heres a list of Peru's Amazing Sights and Attractions