Pisac Market, Peru
With both ancient and modern attractions, the charming colonial town of Písac has truly earned its place on the map. It lies 20 miles (32 km) northeast of Cusco on the Urubamba River in the Sacred Valley. It's at the base of a mountain that houses the spectacular Inca Písac Fortress.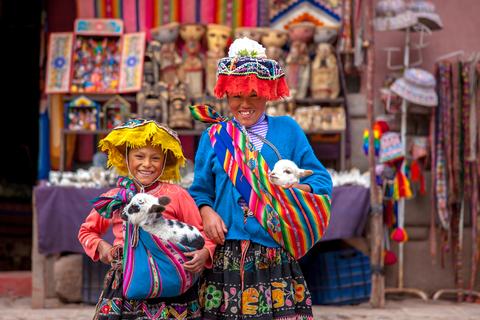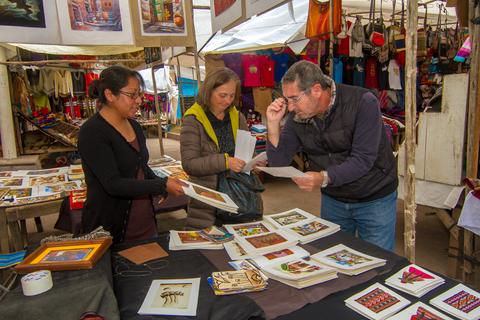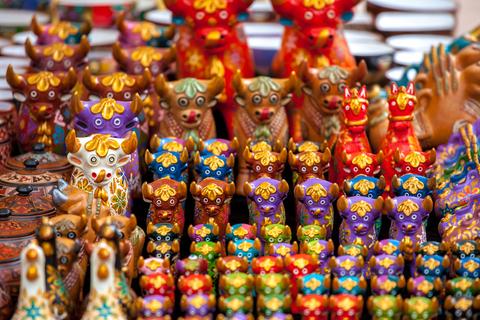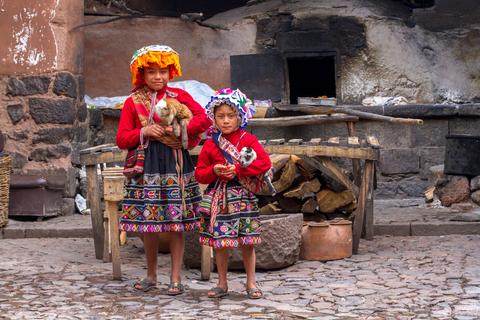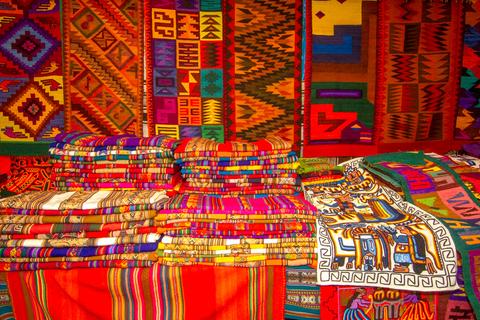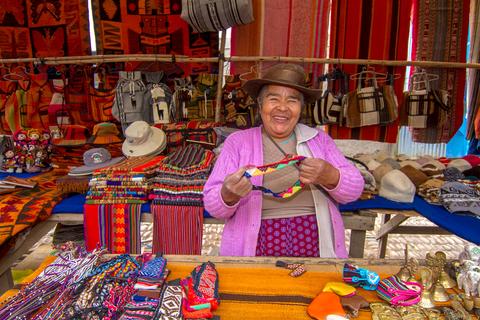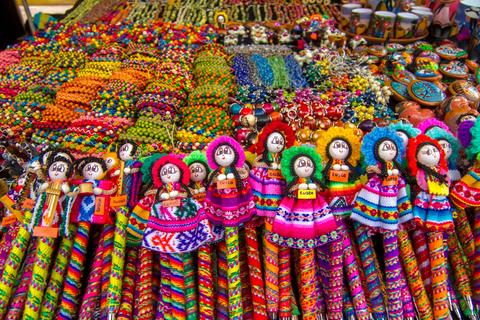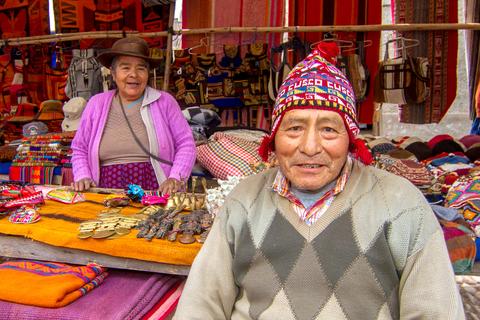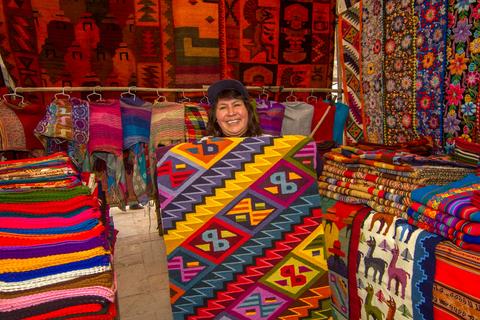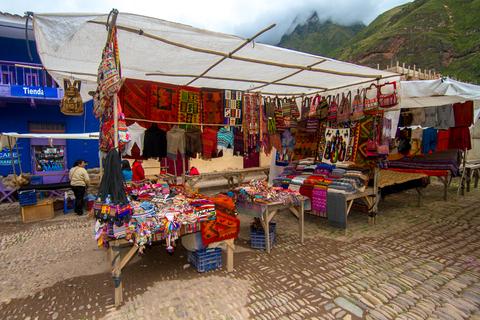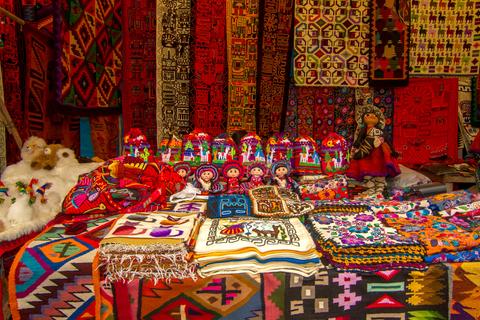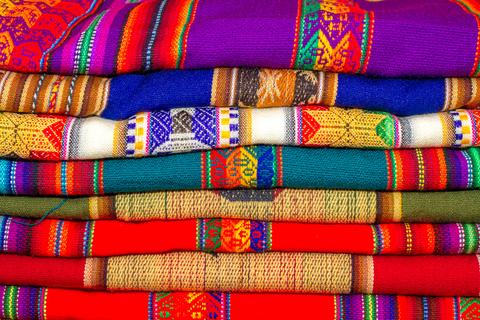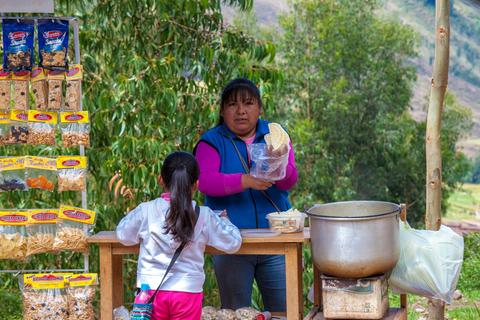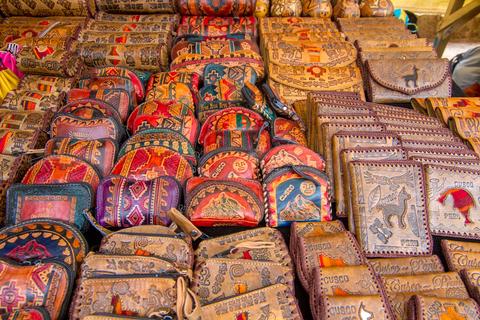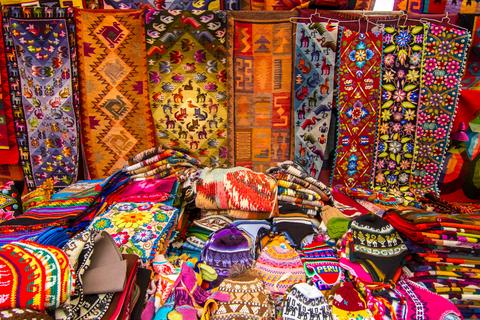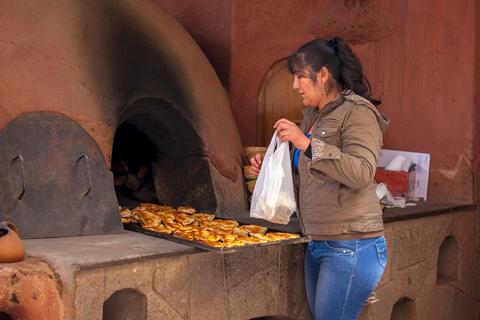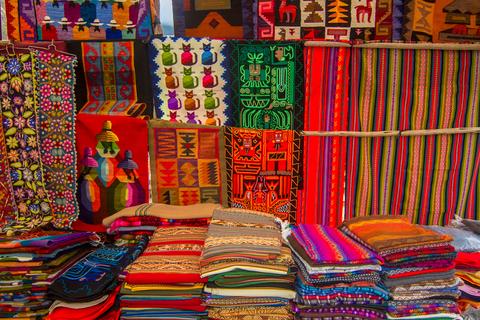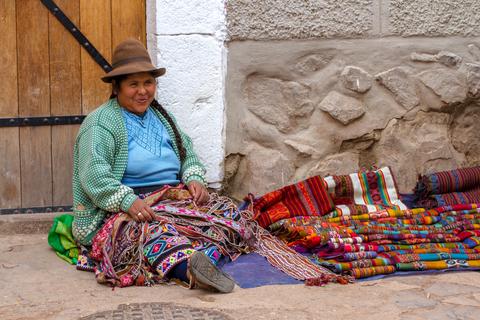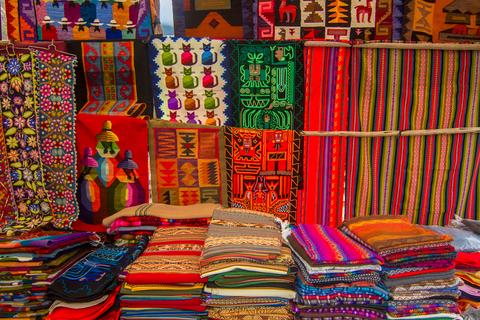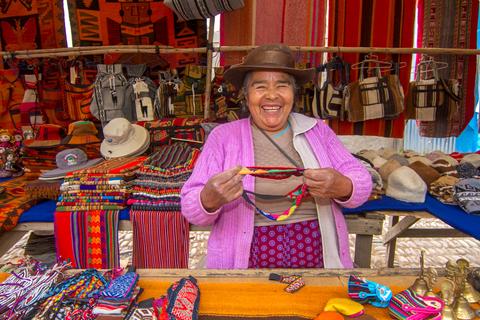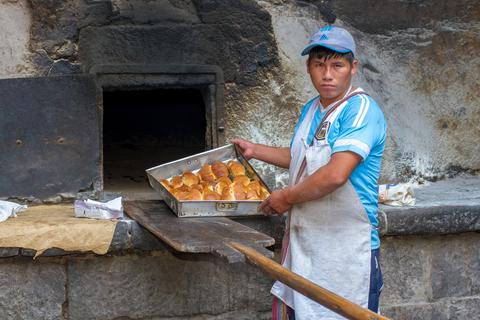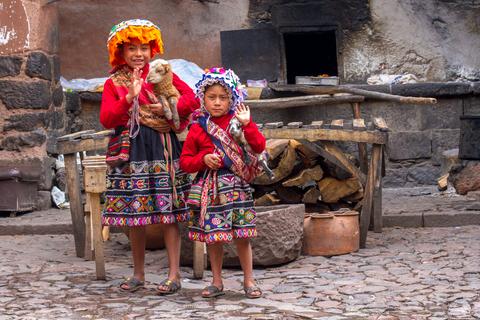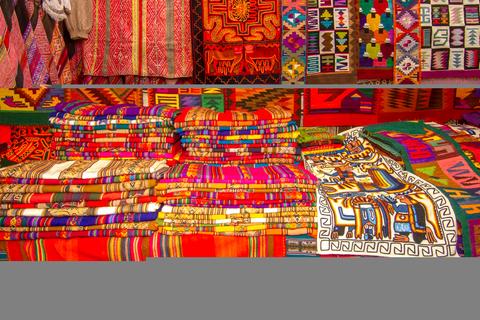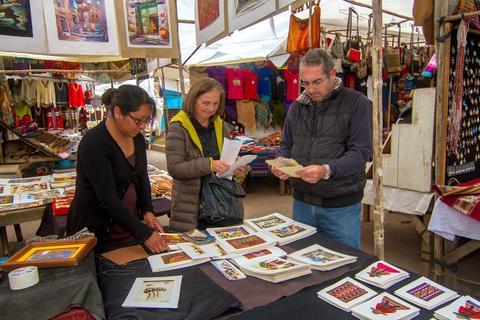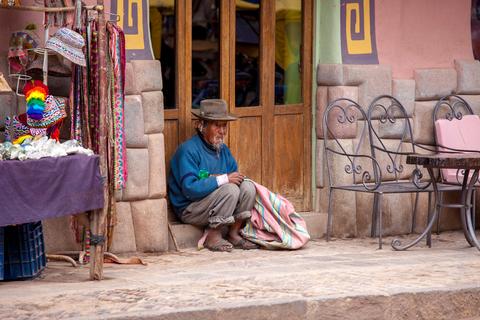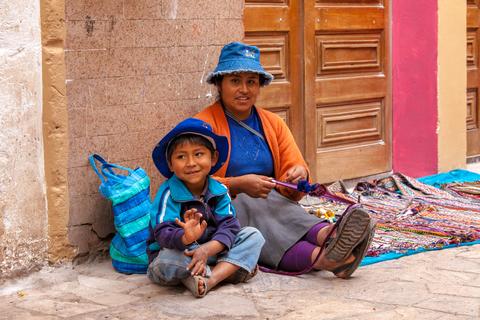 The town we now know as Písac was built by Viceroy Toledo in the 1570s, the original Inca Písac having been destroyed by Francisco Pizzaro and the Spanish conquerors in the early 1530s.
Many tourists are drawn in by Písac's bustling market, by far the biggest and most visited in the region, a place where haggling is expected to score colorful hand-made traditional crafts. While the market is officially held every Tuesday, Thursday and Sunday, it has become so popular that it usually takes over the Plaza de Armas and surrounding streets every day of the week. To avoid the worst of the crowds, it is best visited on a Monday, Wednesday, Friday, or Saturday.
While walking around the market, visitors might notice huge clay ovens tucked away in various spots, the most authentic of which is a colonial oven dating back to the 1830s. The ovens are used for making castillos de cuyes (literally, miniature castles for guinea pigs) as well as for baking empanadas, which make a great snack to keep you going while wandering from stall to stall. For those in search of some peace and quiet after the hustle and bustle of the market, a visit to the local and beautiful botanical gardens may be in order.
Písac's visitors tend to fall in love with its sunny charms, and find it to be the most convenient starting point for visits into the Sacred Valley.
Pisac Market Personalized Trips
Pisac Market Things to Do