Chivay, Peru
Chivay, a traditional market town set in a picturesque patchwork of agricultural farmlands, constitutes the main hub of the Colca Valley. Chivay acts as a gateway for exploring the beautiful Colca Canyon.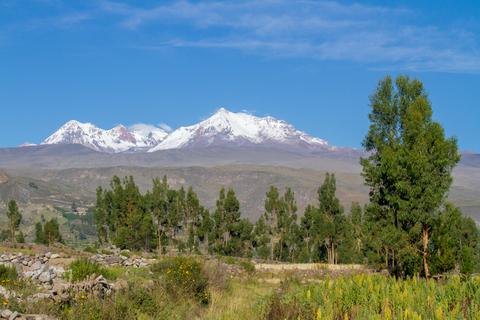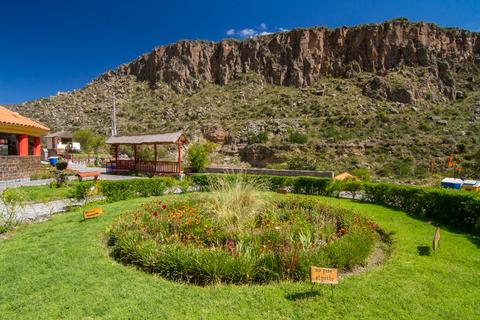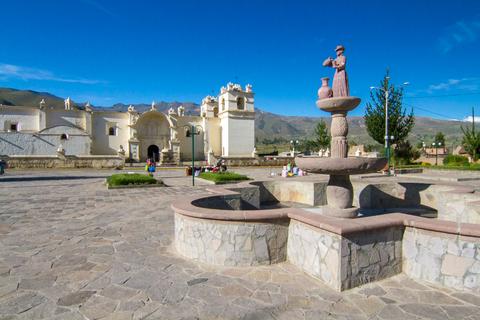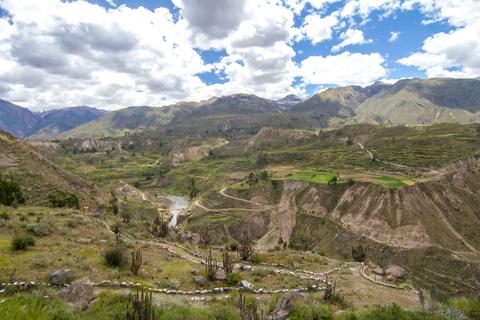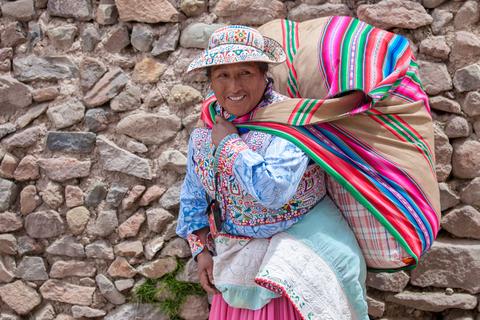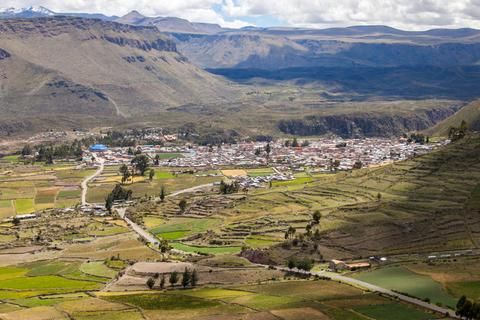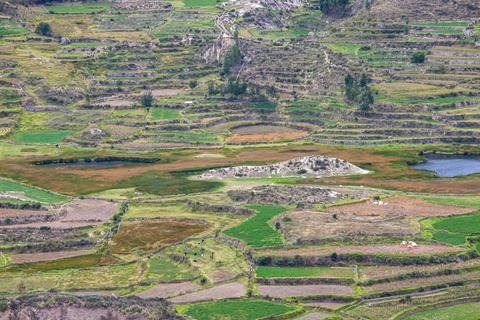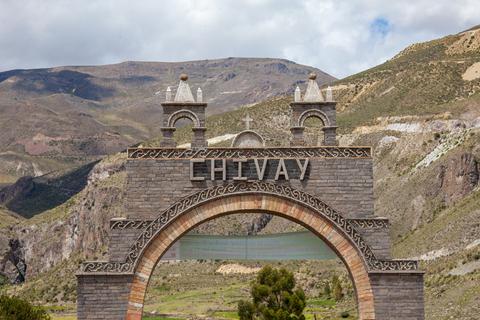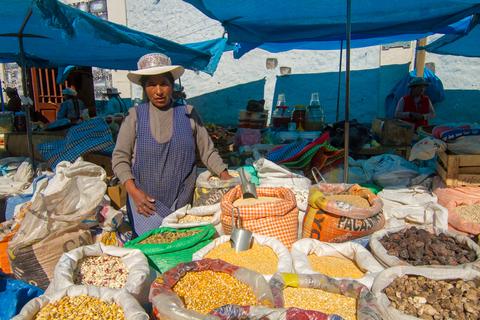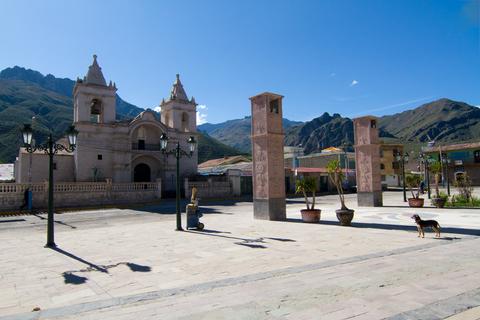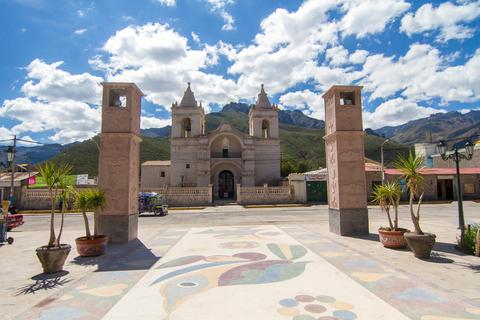 Descending from the high plains into the Colca Valley, Chivay is a small town nestled at 11,971 feet (3,651 m) above sea level. Perfectly located among a patchwork of multi-colored fields and terraced hillsides, the town is made up of local people who work the land and sell their produce in Chivay.
The hive of activity in Chivay is centered around the plaza with its colonial church and adjacent market. It is here, at the market, where traditionally-dressed locals congregate to sell their goods. An early morning visitor will happen upon local wares and a variety of street food and beverages.
Due to its location at the heart of fantastic mountain biking and hiking country, Chivay is a logical base for exploring the Colca Valley. The town's beauty lies not only in its quaintness and traditional feel but also in the surrounding landscape of snowcapped peaks and terraced hillsides. For the less adventurous, the views can also be enjoyed from cafés in the main square.
A few miles outside town are the La Calera hot springs, a popular afternoon attraction for travelers who have spent the morning exploring the Colca Canyon. The hot water, which emanates from boiling brooks on the mountainside, is spread over five indoor and outdoor pools. Visitors to the hot springs might even see zip liners zooming past as they relax in the pools and take in the splendid view. The hot springs also boast a small ethnological museum with models and artifacts on local culture.
Its prime location, delightful hot springs, and laid-back vibe of the town make Chivay a great stop on any Colca Valley itinerary.
Chivay Personalized Trips