Barton Creek Cave, Belize
Barton Creek Cave is one of the most fascinating wet caves in Belize. A tour of Barton Creek Cave involves gently paddling a two-man canoe across the cave's still water, guided only by headlamps that light up the intricate stalactites and stalagmites that make up the limestone walls. It is one of the few wet caves in Belize where exploring doesn't require swimming or tubing. Please note that the cave ceiling is quite low in places, and all visitors should be comfortable in dark.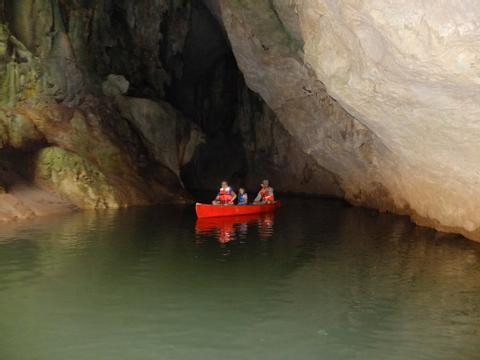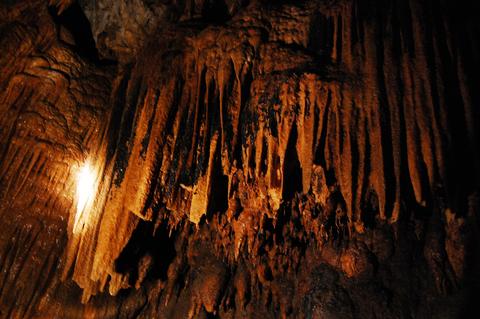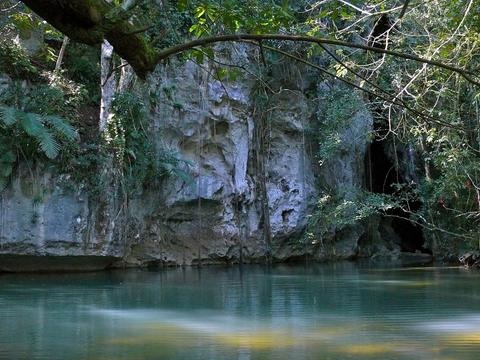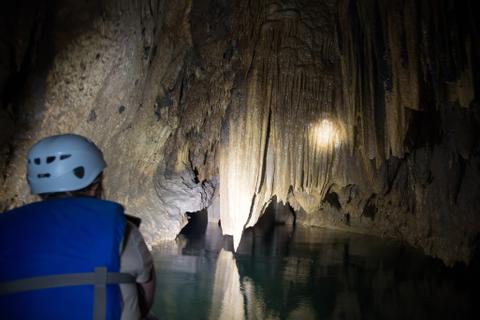 In addition to the adventure element, Barton Creek Cave has historical significance in the Mayan world. Human remains and a substantial number of Mayan artifacts, including pottery and jewelry, have been discovered in the cave. Experienced guides will take you approximately 1 mile (1.6 km) inside the cave. Guides will also explain the history of the cave along the way.
This cave is located off of Chiquibul Road, which you will reach through Georgeville, located just east of San Ignacio on the Western Highway. All visitors are required to take a guide, and tours can be arranged in San Ignacio. For independent travelers with a rental car, equipment and guides are also available at the cave entrance. However, getting to Barton Creek Cave requires traveling approximately one hour on a very bumpy dirt road, as well as a river crossing. After heavy rains, the river crossing should not be attempted in a typical rental car.
Barton Creek Cave Personalized Trips
Barton Creek Cave Things to Do