Half Moon Caye, Belize
Half Moon Caye is a 45-acre (18-ha) crescent-shaped island at the southern tip of Lighthouse Reef Atoll, an hour and a half off the coast of Belize City. Home to iguanas, red footed boobies, and a beautiful fringing reef, this area was set aside in 1981 as one of Belize's first established nature reserves.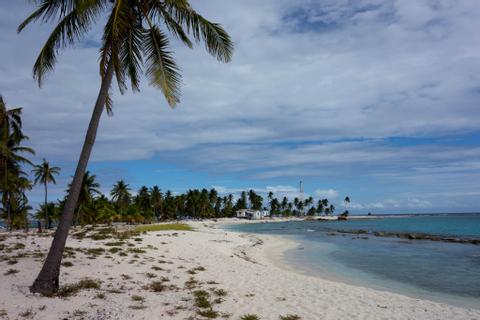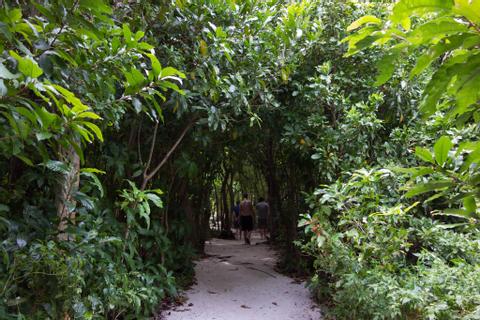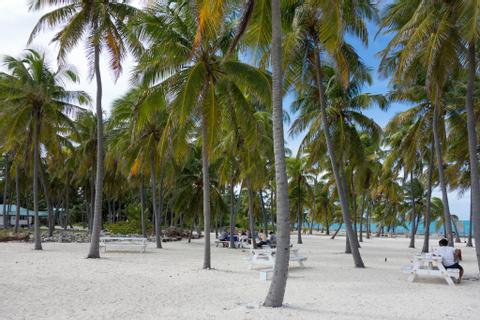 Every year, in December, red footed boobies flock to Half Moon Caye where they spend the next 8 months breeding, feeding, and raising new young. It is also an important site for reptiles, including the Belize Atoll Gecko and loggerhead sea turtles. Day trips out to Half Moon Caye allow visitors to spend time on the palm-dotted beach getting up close to the unique wildlife.
The Half Moon Caye Wall is an excellent dive site on the eastern side of the atoll. The wall is broken up by canyons and tunnels, and is often a good place to spot stingrays and nurse sharks. There are a number of other stellar dive sites nearby, including Tres Cocos, West Point, and Silver Caves. You can see soft corals, sponges, cowfish, moray and eels in this area.
Half of the caye is a littoral forest, while the other half is made up of a lovely beach lined with palm trees. There's also an observational tower that was built by the Audubon Society. Climb it to get wonderful views above the forest canopy, where you'll see boobies perched throughout the branches.
Trips out to Half Moon Caye are combined with diving or snorkeling at one of the many dive sites located nearby. Coral gardens, wall sites, and canyons provide a variety of underwater landscapes for snorkelers and divers to explore.
Half Moon Caye Personalized Trips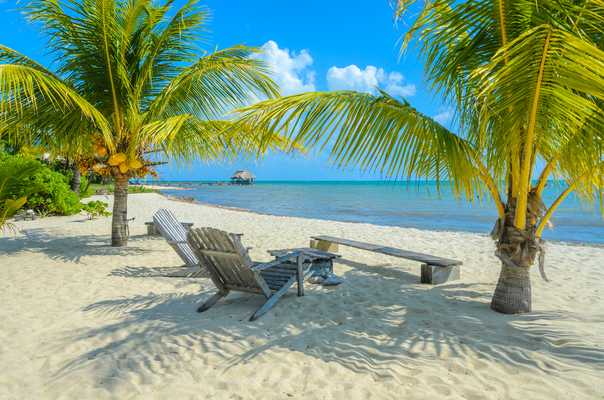 Belize
A Laid-Back Belize Vacation
Customer Reviewed If you're planning a trip, consider Belize! From nature-filled jungle excursions to relaxing beaches, it has something for everyone.
Half Moon Caye Things to Do