Caribbean Islands, Belize
The Caribbean Islands are the epicenter of Belize's tourism industry and are undoubtedly the country's biggest draw. This region is home to the Belize Barrier Reef, a UNESCO World Heritage Site that runs down the entire length of the country and is the second largest barrier reef system in the world. With seven different protected areas and dozens of island atolls, the Caribbean Islands of Belize are a playground for ocean lovers who want to get up close to the reef and its marine life.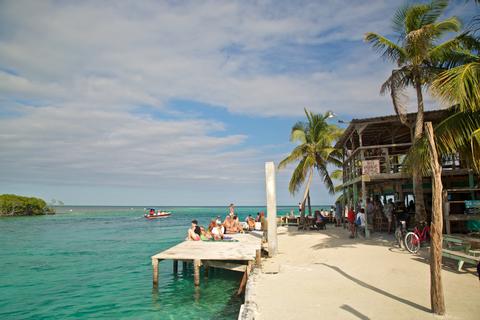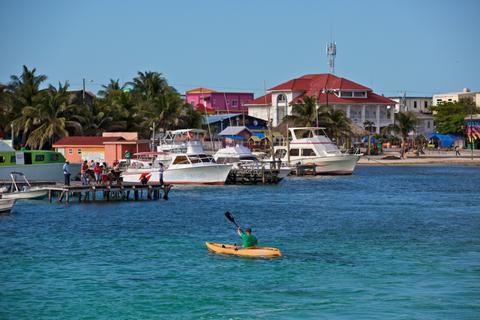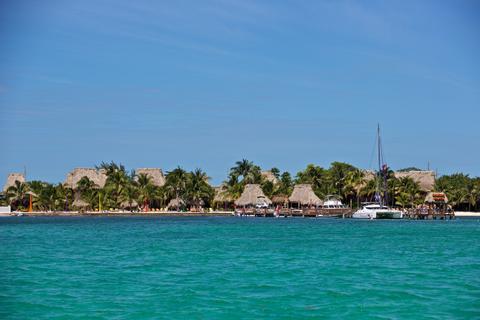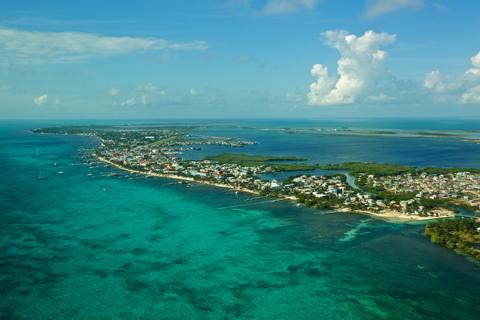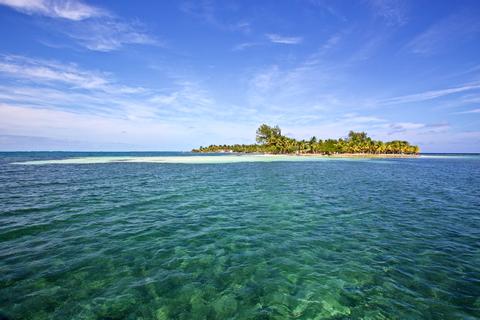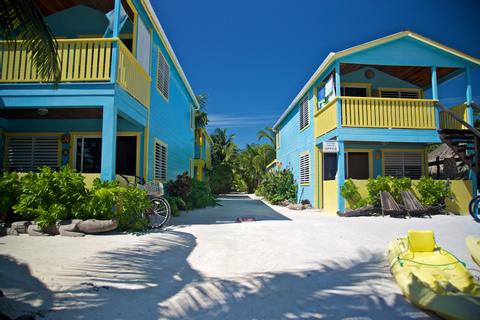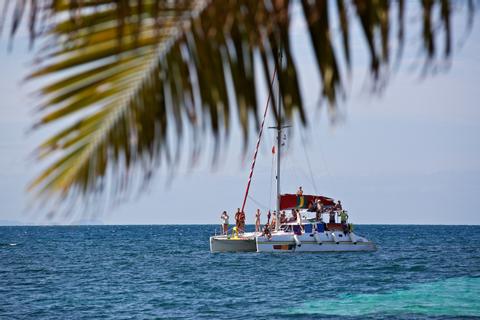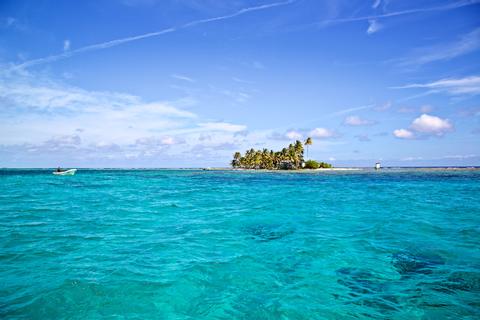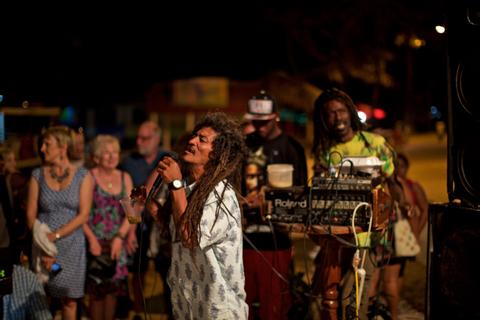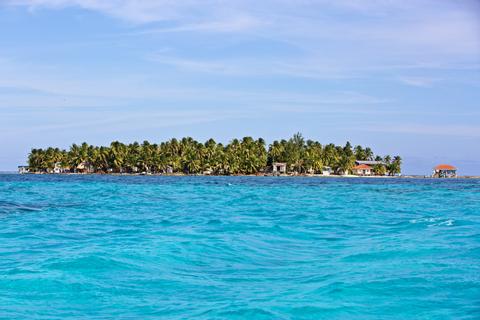 Ambergris Caye, the largest, most populated island lies in the northern waters of Belize and is a stop on a majority of itineraries. A variety of accommodations from hostels and simple guest houses to luxurious exclusive resorts dot the eastern shore of the island, providing something for all budgets. Tourists who are looking to be in the center of the action stay in the island's main town of San Pedro, which is also home to a majority of the island's 17,000 residents who stem from Mayan, Creole, Garifuna, and Mexican heritages. In San Pedro, golf carts, beach cruisers, and taxi cabs buzz down the busy cobblestone streets. The town's oceanfront streets are lined with shops selling artisan goods, such as locally produced chocolate and art, tour operators, and dozens of restaurants serving both local and international cuisine. San Pedro is also the center of Belize's nightlife and live music scene, with a handful of bars that stay open well into the night. In order to find the best beaches on the island, visitors must venture to one of the resorts north or south of San Pedro.
Thirty minutes south of Ambergris Caye by boat is Caye Caulker. This small mangrove island boasts slow island living at its finest with its 1,300 residents. Unlike Ambergris Caye, Caye Caulker has few private resorts. Instead, modest guest houses and small hotels along the main oceanfront drag make up a majority of the accommodation offerings. There are only dirt roads and because of the island's size, it is very easy to get around by bicycle or on foot. While there are no cars on the island, golf carts are available. Walking down the street you will be greeted by tour operators as you pass thatched roof shops selling jewelry, fresh coconuts, and local art. The island's main attraction is the Split, a large open-air reggae bar with a busy wooden dock that attracts sunbathers and swimmers. Neither Ambergris Caye or Caye Caulker provide much in terms of snorkeling. For that, visitors must make the quick 20–30 minute boat trip out to the Belize Barrier Reef. Here there are fantastic opportunities to swim with nurse sharks, sea turtles, jacks, and other marine life in a protected marine reserve.
Moving south, island destinations in Belize become much more remote. Most islands are uninhabited and the Caribbean landscape consists of beautiful atolls, mangrove islands, turquoise water, and thriving marine life. On islands with accommodations there are no services beyond what is provided by the resorts, except for Tobacco Caye, which has a small local population. Popular destinations include South Water Caye Marine Reserve for its close proximity to Dangriga, Glovers Reef Atoll for its safari-like camping, and Turneffe Islands for its first-class beach bungalows. All of the islands offer immediate access to a variety of ocean-based recreational activities. A majority of visitors to these islands have a strong interest in scuba diving, as well as in fishing, kayaking, and snorkeling.
No visit to Belize is complete without visiting at least one of the islands in the Caribbean. With easy domestic flights, express ferries, and local fishermen willing to transport guests, island hopping around the Caribbean offers visitors easy access to beachside relaxation, world class marine life, and local island culture.
Personalized Trips for Caribbean Islands, Belize
Where to go in Caribbean Islands, Belize