Lamanai, Belize
Lamanai is an extensive and diverse Mayan site set deep in the jungle along the banks of the New River Lagoon. One of the longest-occupied Mayan sites in Belize, Lamanai served as home to up to 35,000 Maya from 500 B.C., up until the beginning of the Spanish colonial period in the 17th century.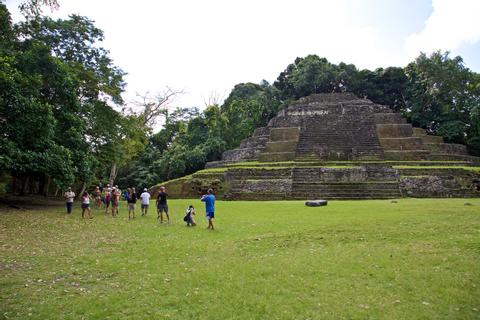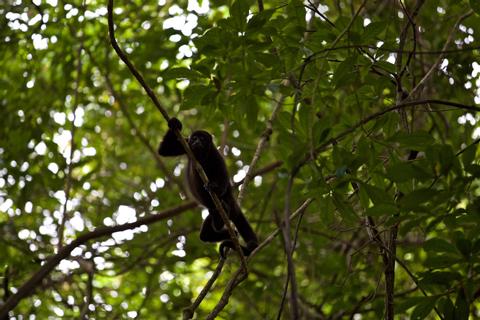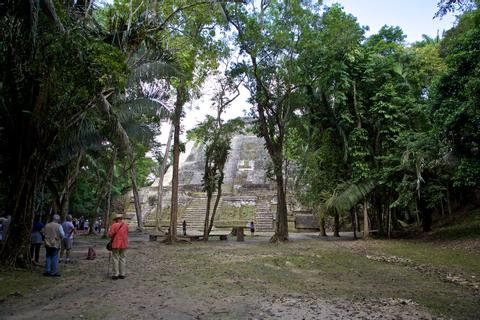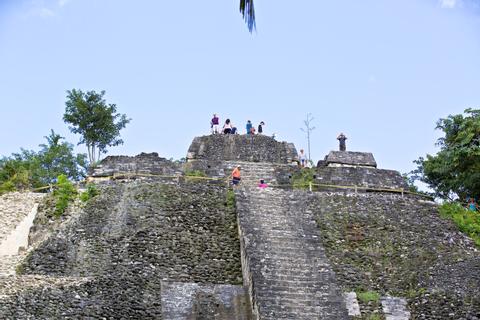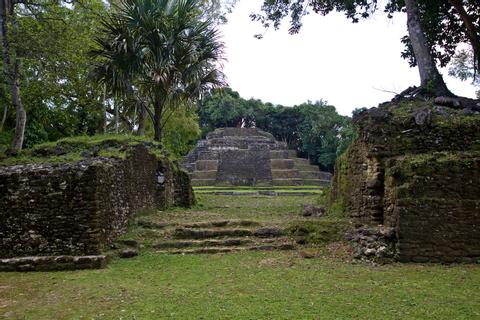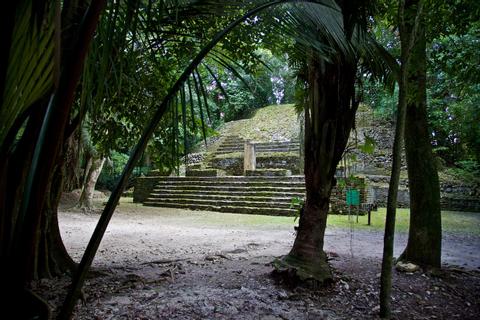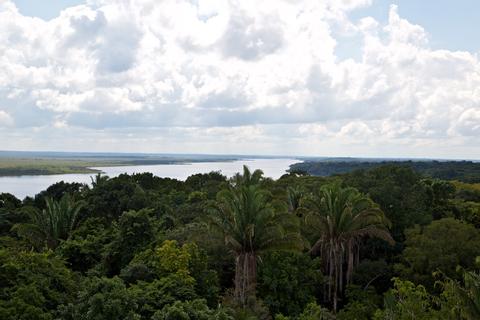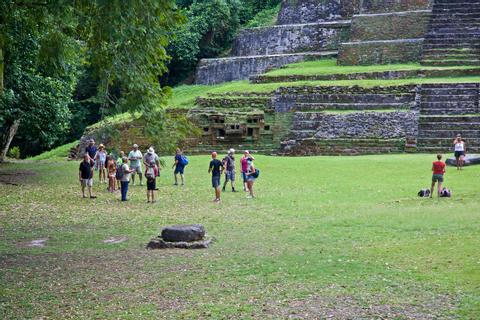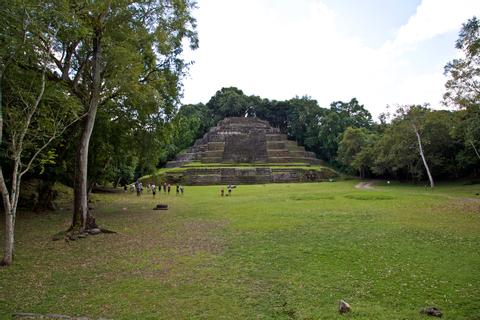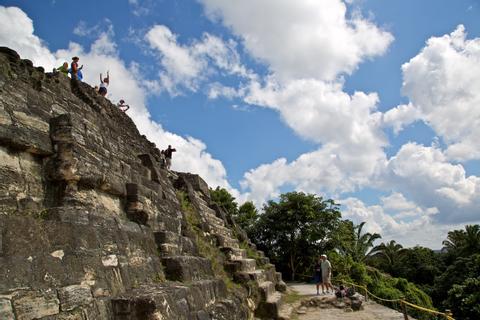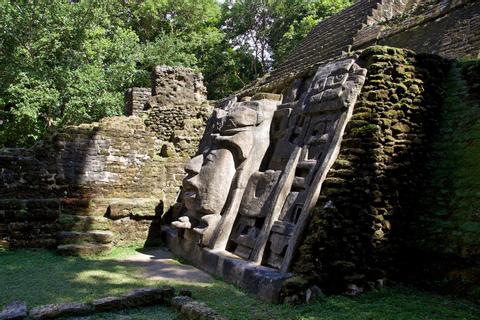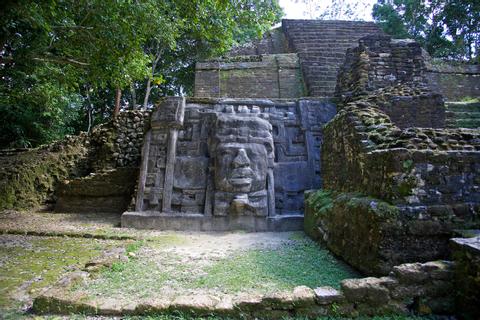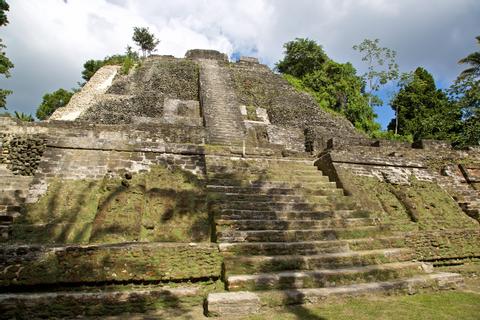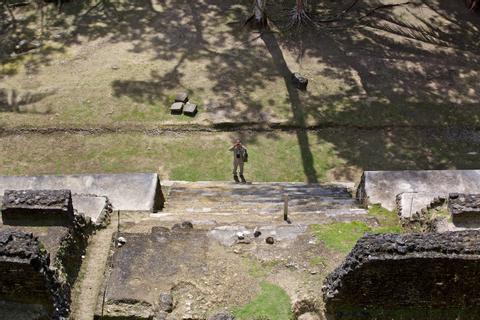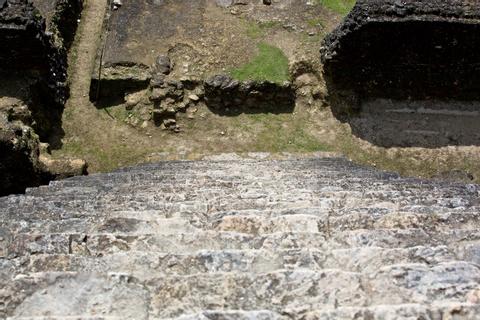 The surrounding landscape supported substantial agricultural production, with especially high yields of corn, which is what allowed the Lamanai community to initially thrive. Despite its remote location, its proximity to the New River allowed Lamanai to become a powerful trade center with communities in Mexico and Guatemala.
In 1974, excavations in Lamanai began. Archeologists found a variety of artifacts, including a number of copper objects, which were considered luxury goods. The site itself is spread out across 950 acres and consists of 4 large temples, a large number of unexcavated residential mounds, and a ball court.
At 100 feet (30.5 m) tall, the High Temple is the tallest structure at the site and soars over the jungle. On the left side of the temple there is a set of steep stairs that leads to the very top. From here, you will get an expansive view of the northern lowlands and the New River Lagoon.
The Mask Temple is the most famous at Lamanai. Two large faces are carved into the limestone blocks, and each wears a headdress that resembles a crocodile. These faces are believed to represent Mayan gods. Two tombs have also been discovered at the Mask Temple.
It takes approximately 2 hours to complete a thorough tour of the site. Visitors must be comfortable walking on well-maintained dirt paths. Don't forget to wear plenty of bug spray.
The most popular way to reach Lamanai is by boat tour from the town of Orange Walk. These boat tours take you up the New River to the site. Along the way, you'll have the chance to encounter crocodiles, birds, black howler monkeys, and other wildlife. Bus and boat combination tours also depart from Belize City. Driving from Belize City or Orange Walk is also possible, although it requires over an hour on a hot and bumpy dirt road. The one advantage of driving is that the road travels through one of Belize's largest German-speaking Mennonite communities, allowing you to get a glimpse of Belizean Mennonite culture.
Lamanai Personalized Trips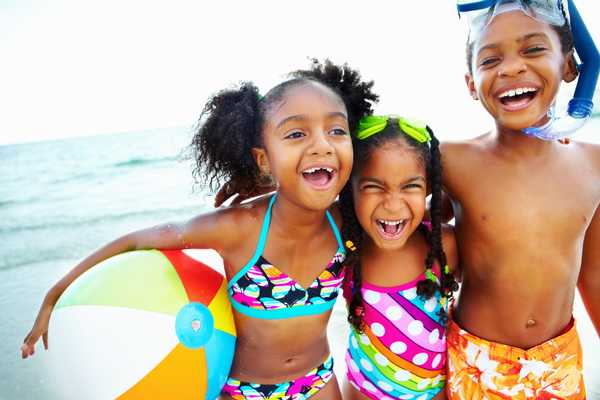 Belize
A Tropical Treat for the Family
Expert Choice Fun in the sun and epic adventures combine to create the perfect family getaway when you choose this Signature Trip to beautiful Belize.