Belizean Cove Estates envelops guests in a tropical sensory experience. These condos are fully equipped, luxurious beach getaways. They provide everything you need to settle into life by the sea.
Featured in:
Beachfront, Luxury, Cabins and Villas, Great for Families, Best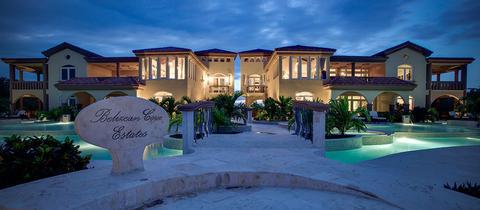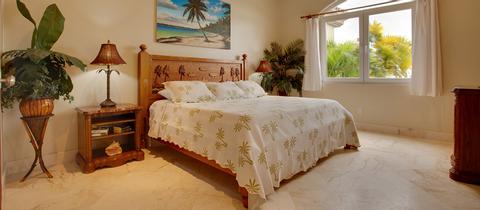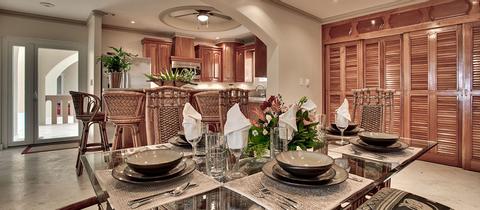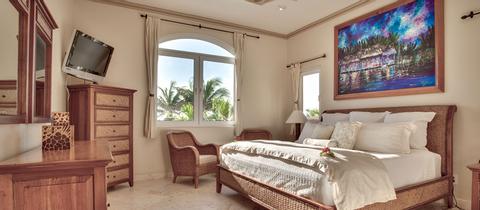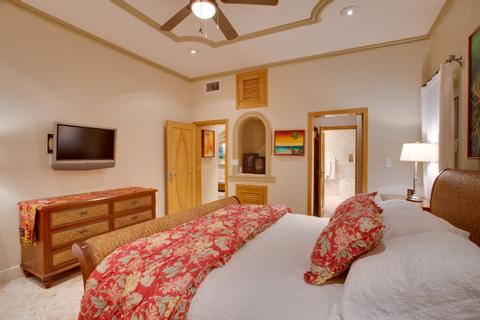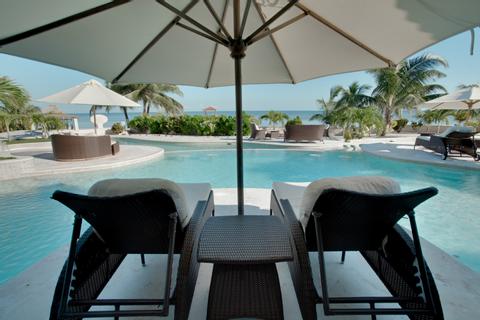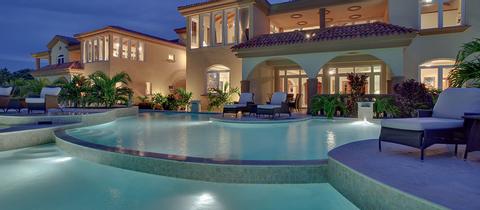 2:00 p.m. check in
12:00 p.m. check out
Swimming Pool
– Some rooms feature –
Wireless Internet
While you're staying at Belizean Cove Estates, you should make arrangements to try Belize's top activities: snorkeling or scuba diving. Belize Barrier Reef is the second largest reef in the world. There is also a section of reef just off the coast from the estates that is worth checking out. Borrow the Estates' sea kayaks and bicycles to do your own exploration of the surrounding areas. Biking is a great way to quickly get to downtown San Pedro, which is just 3.5 miles (5.6 km) south of the resort. If you're a fan of golf, make a special trip to the Caye Chapel golf course on a nearby island.
At Belizean Cove Estates, each of the condos has an individual style. Condos come with one, two or three bedrooms. Both the living areas and the master bedrooms overlook the beach, and each condo has a patio or a deck where you can admire the view. In almost every room you'll get to admire artwork by native Belizean artists.
All of the condos have free Wi-Fi. There are plush living rooms and fully equipped gourmet kitchens with granite countertops. You'll have air conditioning and ceiling fans so you can take a break from the tropical weather. The villas have LCD and high-definition TVs in the living areas.
Guests staying at Belizean Cove Estates will have access to a beachfront swimming pool. Next to the pool you can hop into the bubbling hot tub, which also has a lovely view of the sea. The kitchen offers an uncluttered and sunny space for you to prepare meals. High ceilings and huge windows add another luxurious touch to these spaces. They also let in plenty of light, making the accommodations bright and airy.
With such pleasing surroundings, you may want to spend a lot of time in your new vacation home. These villas are supplied with books and games so you can stay entertained between beach activities. You'll enjoy having a housekeeping service, so you don't have to think about any chores during your stay.
More Property Amenities
Air Conditioning
Balcony
Cable TV
DVD player in Room
Fan
Hot Water
Jacuzzi
Microwave
Ocean View
Telephone
Accommodations
One Bedroom Sea View Villa
Sleeps 2
Air Conditioning
Balcony
Cable TV
Fan
Hot Water
Microwave
Wireless Internet
Living Room
Dining Room
Two Bedroom Sea View Villa
Sleeps 4
Air Conditioning
Balcony
Cable TV
Fan
Hot Water
Microwave
Wireless Internet
Living Room
Dining Room
Three Bedroom Sea View Villa
Sleeps 8
Air Conditioning
Balcony
Cable TV
Fan
Hot Water
Microwave
Wireless Internet
Living Room
Dining Room
Similar Hotels