You'll find Captain Morgan's Retreat on Ambergris Caye, one of Belize's most welcoming islands. It sits right on the beach, in a semi-secluded section of the island
Featured in:
Waterfront, Beachfront, Cabins and Villas, Great for Families, Best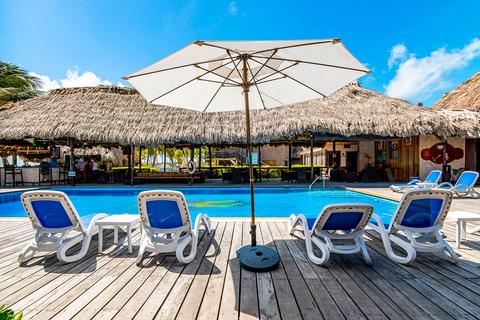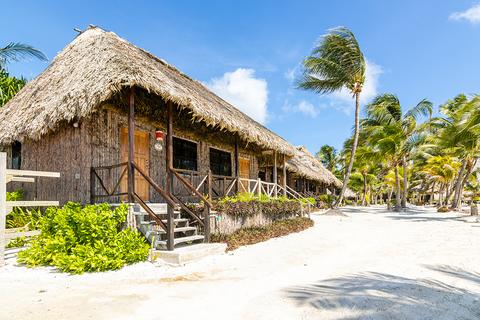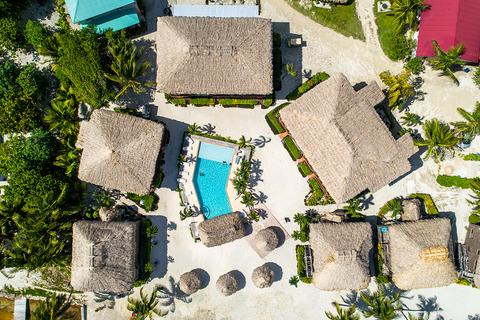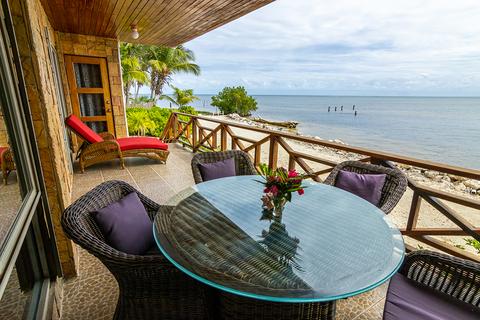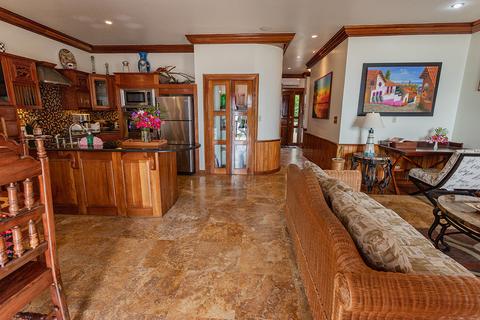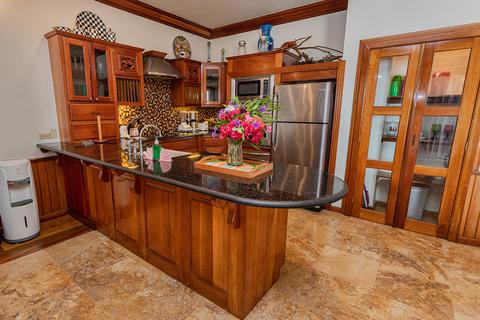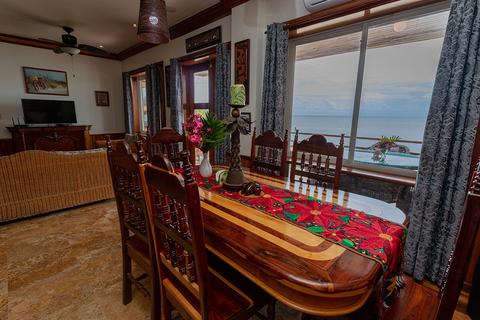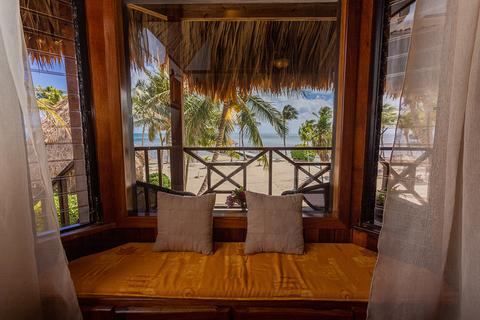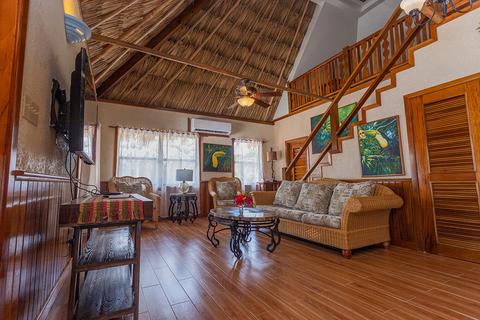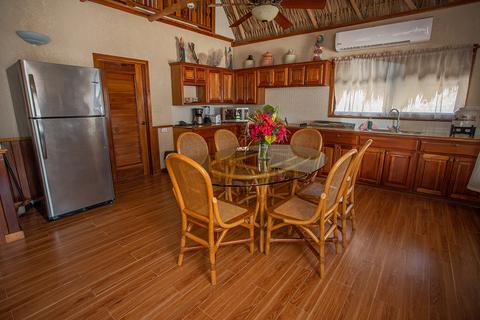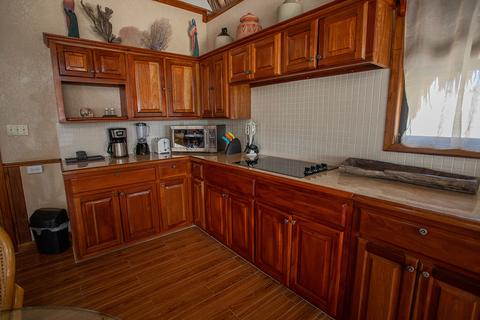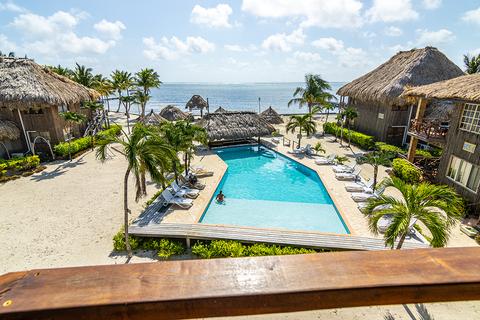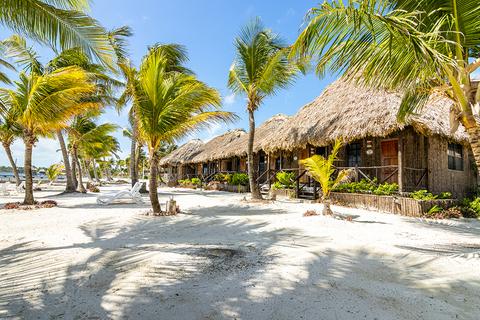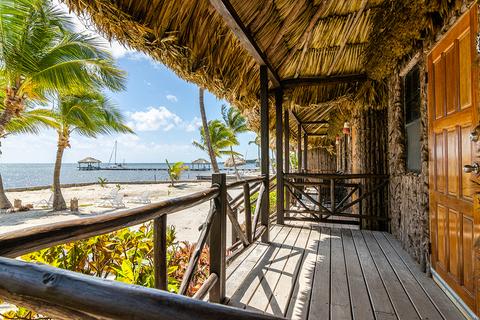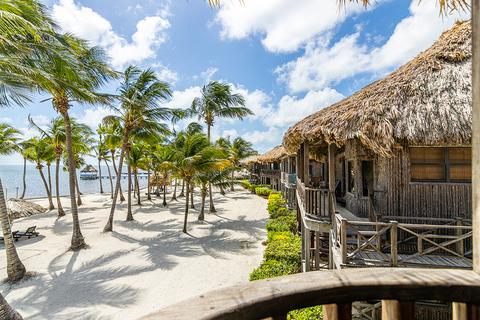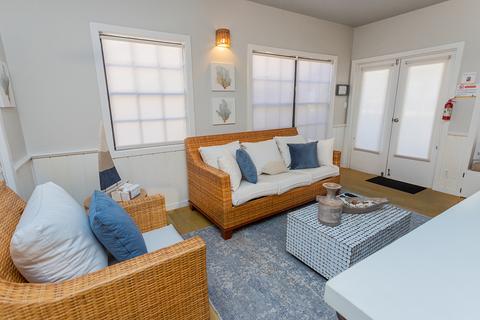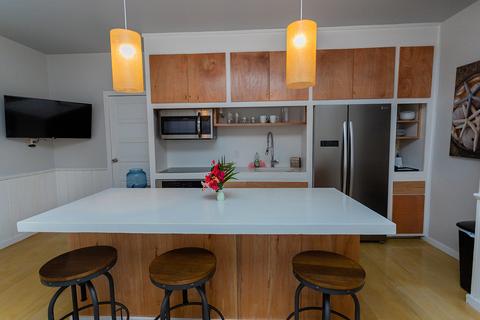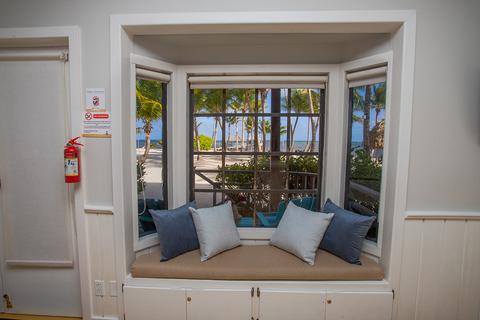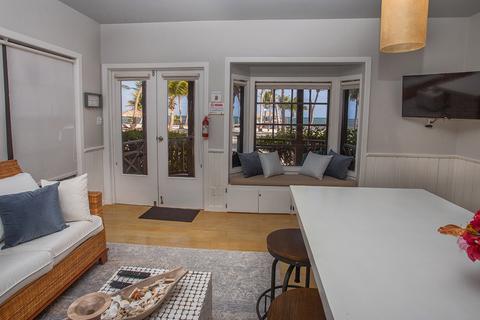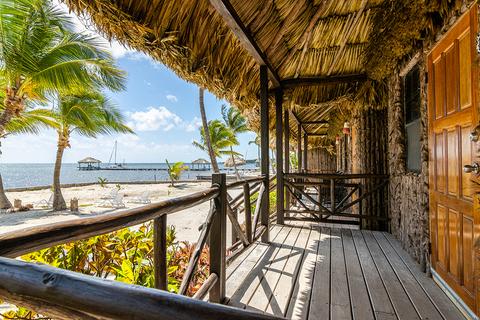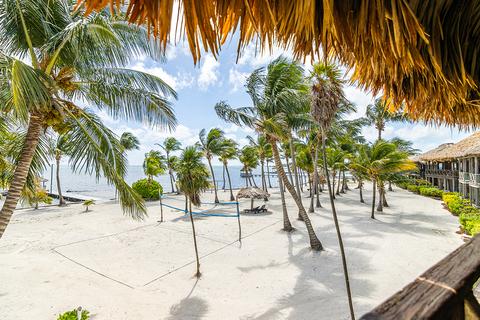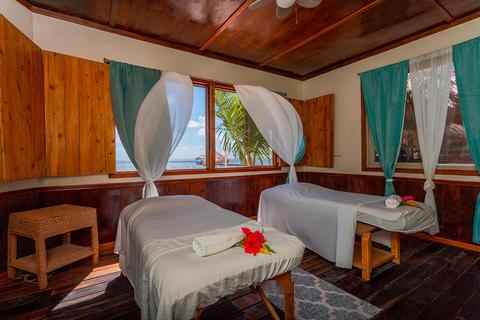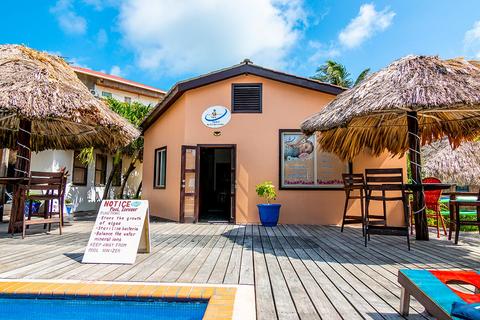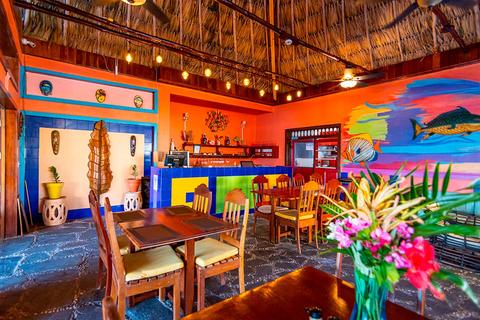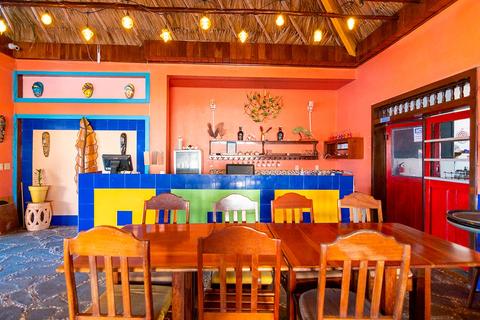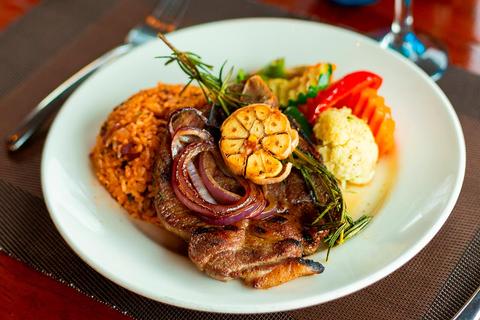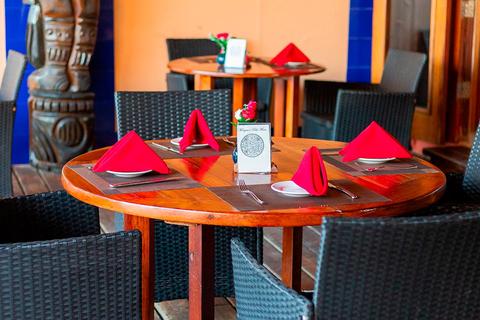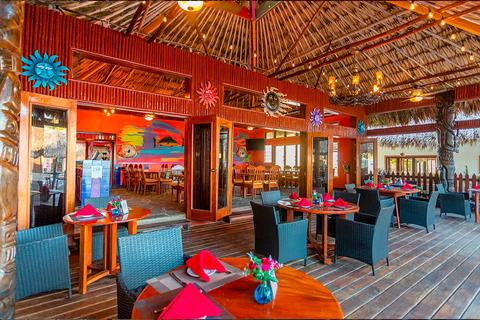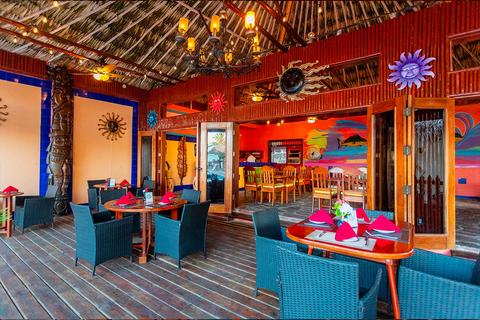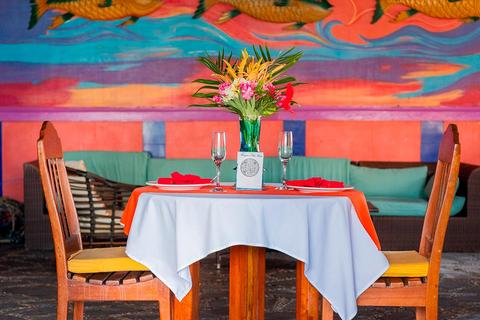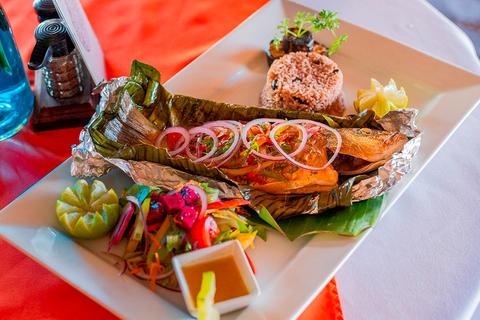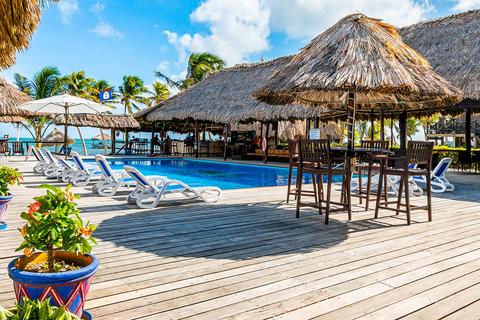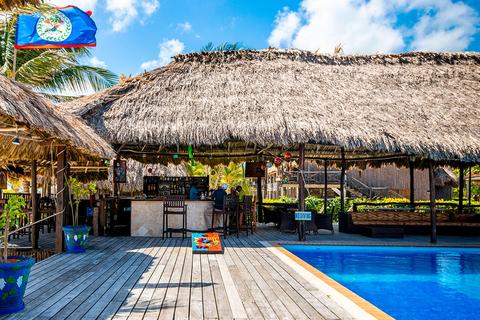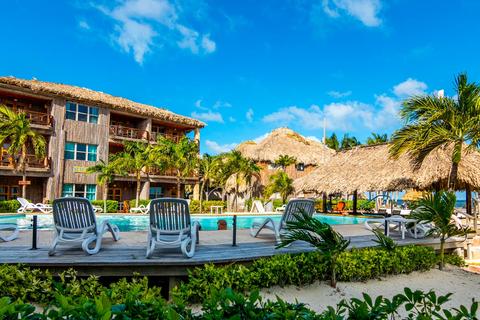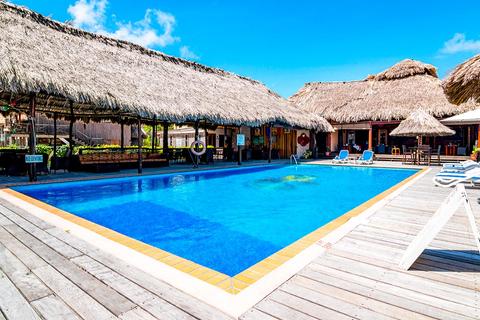 4:00 p.m. check in
11:00 a.m. check out
Restaurant in Hotel
Spa Services
Swimming Pool
– Some rooms feature –
Wireless Internet
This island is a top destination for visitors who want to go on fishing or scuba diving trips. These expeditions can take you to mangrove forests, the Belize Blue Hole, or to the Belize Barrier Reef, which is Belize's number one ecological attraction. Staying on Ambergris Caye also makes it convenient to take a boating trip to Belize's atolls, which are u-shaped formations of coral reef that have a fascinating level of biodiversity. For more nature tours, visit one of the island's reserves – Bacalar Chico to the north or the Hol Chan Marine Reserve to the south. You can get to island's main town of San Pedro in 45 minutes by car. San Pedro has a party-town atmosphere and streets crowded with popular bars and restaurants.
During your stay at Captain Morgan's resort, you can choose from several different types of accommodations. There are beachfront cabins, villas, and condos. You can access some limited Wi-Fi throughout the resort. Inside the cabins (called cabañas at the resort) you'll find bright colors and lots of sunlight. They face the beach and have small porches where guests can sit and admire the ocean. Each cabaña has a cozy living room and a private bathroom. The cabañas have air conditioning, and some basic kitchenette supplies like a mini-fridge and a coffeemaker.
Villas come complete with cute kitchenettes, as well as living and dining areas. Their best features are the beautiful verandas that look out over the sea. If you have an extra guest, the living room has a pullout sofa. There are four villas per resort building unit.
To truly feel you have a space of your own, stay in one of the resort's condos. Each of the condos has a full kitchen with granite counters and shiny, stainless steel appliances. They are decorated to look beachy and modern, with verandas that overlook the pool and the Caribbean Ocean. Wood, tile, and stone make these interiors warm and inviting.
The resort's dining room features both Mexican and Belizean food. On some nights the dining area also hosts live music. The menu features lots of fresh seafood, treats form the grill, and a good selection of vegetarian options. You can visit the bar in the restaurant or checkout the poolside bar. There is also a poolside buffet for a sumptuous lunch outdoors. Check out the small grocery store on the grounds of the resort if you'd like to whip something up in your guest room.
Captain Morgan's Resort has three freshwater pools with swim-up bars. There are submerged lounge chairs in the pools, as well as shaded areas under thatched roofs. You should also spend some time at the resort's spa – it offers a long menu of massages, spa treatments, manicures, and facials.
More Property Amenities
Air Conditioning
Balcony
Coffee Service
Hammocks
Kitchen
Massage
Mini Refrigerator
Accommodations
Deluxe Beach Cabanas
Sleeps 3
Air Conditioning
Fan
Mini Refrigerator
Living Room
Patio
Air Conditioning
Fan
Hot Water
Microwave
Living Room
Dining Room
Patio
Air Conditioning
Cable TV
Fan
Living Room
Dining Room
Porch
One BR Villa_Queen
Sleeps 3
Air Conditioning
Mini Refrigerator
Living Room
Dining Room
Porch
Air Conditioning
Fan
Mini Refrigerator
Patio
One BR Villa_King
Sleeps 3
Air Conditioning
Mini Refrigerator
Living Room
Dining Room
Porch
Air Conditioning
Cable TV
Microwave
Patio
Deluxe Two BR Villa
Sleeps 8
Air Conditioning
Balcony
Cable TV
Wireless Internet
Living Room
Dining Room
Feedback from Travelers
We loved our villa! The grounds are nice and accommodating. The resort is 3.5 miles from town, but one can rent a golf cart to travel there. We rented a cart, but drove north from the hotel. We recommend doing that. We ended up at Wayne's World at Secret Beach for a cold Belikin beer. If you go, pack your swimsuit and snorkeling gear "just in case". Go explore!
Similar Hotels