Seaside Cabanas Hotel
Seaside Cabanas Hotel is situated right on the beach on the beautiful Island of Caye Caulker, just 22 miles from Belize city.
The hotel architecture blends Belizean and Mexican styles with the use of thatch, local woods and bright colours. The interiors are cool and modern with artwork from Belize and other parts of the Caribbean.
Facility Amenities
---
Restaurant in Hotel
Free Breakfast
Wireless Internet
Spa Services
Wheelchair Accessible
Swimming Pool
Air Conditioning
Alarm Clock
Balcony
Bar
Cable TV
DVD player in Room
Gardens
Hot Water
Internet Access
Jacuzzi
Lake View
Facility Amenities
---
Restaurant in Hotel
Free Breakfast
Wireless Internet
Spa Services
Wheelchair Accessible
Swimming Pool
Air Conditioning
Alarm Clock
Balcony
Bar
Cable TV
DVD player in Room
Gardens
Hot Water
Internet Access
Jacuzzi
Lake View
Check In:
3pm
Check Out:
1pm
Seaside Cabanas Hotel Accommodations & Rooms
9 Rooms
Filter Rooms
Room Features
2 Bedroom Mini Kitchen Room
1 Double +1 Single
1st Floor Thatched Cabana
1 Queen
Beach Front Hot Tub Cabana
1 Queen
Ground Floor Pool Side Cabana
1 Queen
Seaside Cabanas Hotel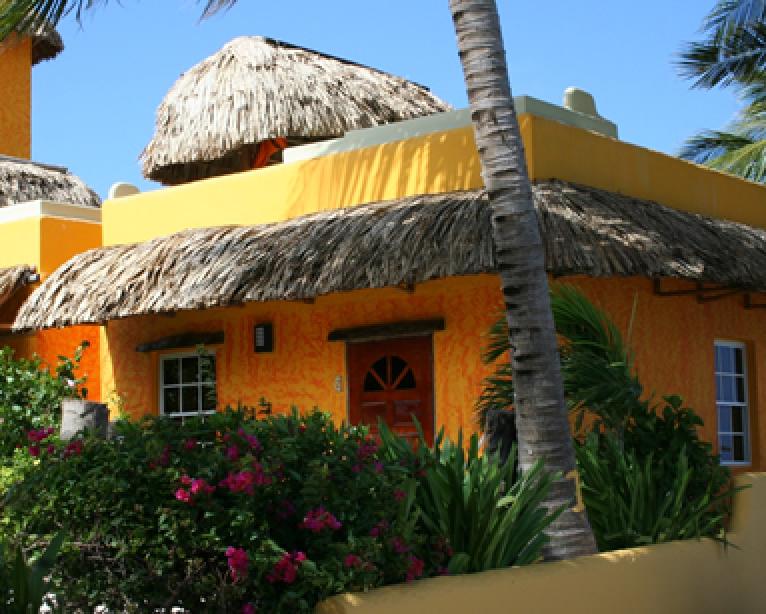 Room rates: $141
Anywhere.com