Tobacco Caye, Belize
A truly unique tropical experience, The island of Tobacco Caye is a place to come unplug, relax and be surrounded by the beaches and waters of Belize.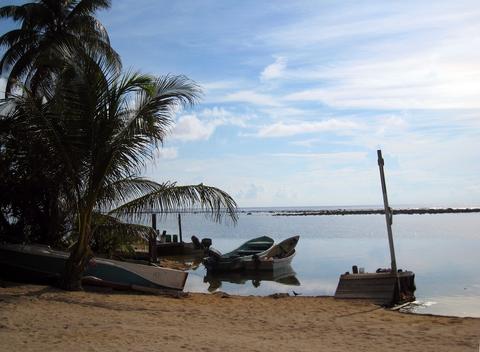 Tobacco Caye is a five acre island located in the middle of the Belize Barrier Reef. It is part of the South Water Caye Marine Reserve. Thirty minutes off shore of Dangriga you can only reach the island by boat taxi. Water taxi's pick up from both Hopkins and Dangriga between 10am and 1pm daily.
This gem reveals itself from behind the Tobacco Caye Range. Soft beaches, tall palm trees and turquoise water make Tobacco Caye straight out of a Bond film. Six cabana's sit right on the shore edge looking out over the ocean. These rustic cabins with rainwater showers and solar panels become your home during your stay. The island is completely off the grid. Wi-Fi is available for a daily fee but there are no televisions or telephones. The hammocks strung up around the beach will instantly out you at ease.
During your time on the island you will experience world class snorkeling. The east side of the island offers some of the best SUCBA diving in the Caribbean. On the island you are able to get up close to the Barrier Reef for multiple days. See it from every angle and get friendly with the exotic fish. Kayaks and SUP are also available for rent.
Tobacco Caye is perfect for travelers looking for a picturesque spot to relax. Easy access to the Barrier Reef and the all inclusive meals take all the stress out of planning your vacation.