Blue Marlin Beach Resort on South Water Caye is a private coral island resort offering a relaxed vacation in a laidback atmosphere with easy access to explore the underwater beauty of Belize. Boasting a unique coastline of the living coral reef on the east and the gentle lagoon on the west, Blue Marlin Beach Resort offers guests mesmerizing views, solitude and relaxation, and phenomenal snorkel and dive spots just 2 to 10 minutes from the resort's dock. Underwater enthusiasts will be awed to see large lush coral formations and delighted to swim with an array of coastal marine species as they explore the 2nd largest marine reserve in Belize, the South Water Caye Marine Reserve.
Featured in:
Beachfront, All Inclusive, Cabins and Villas, Great for Families, Isolated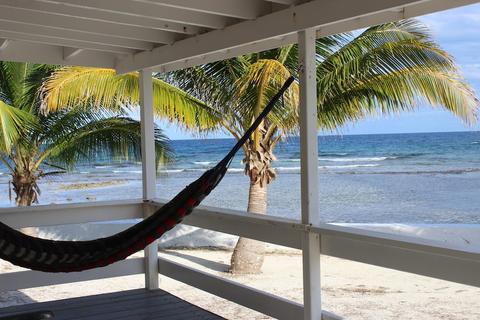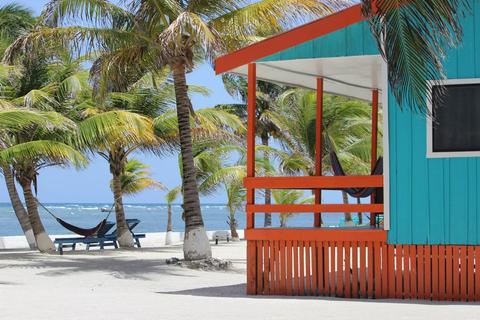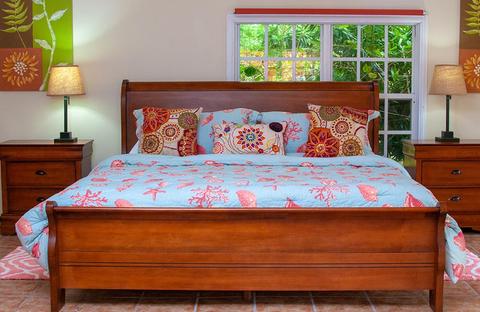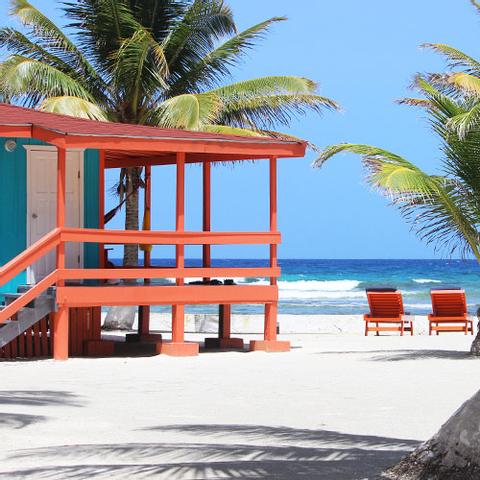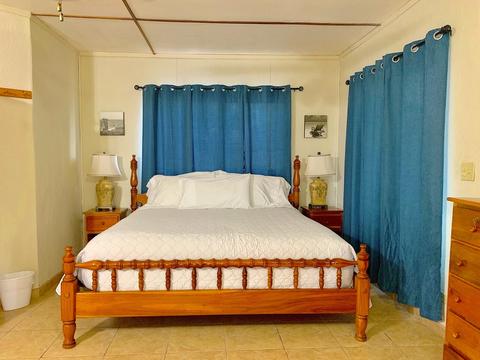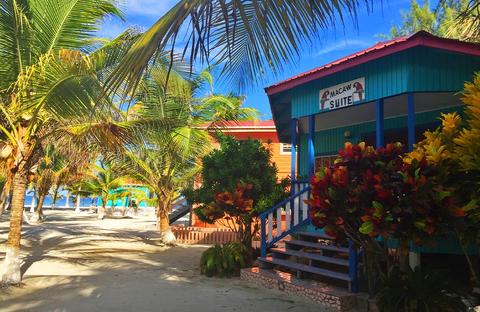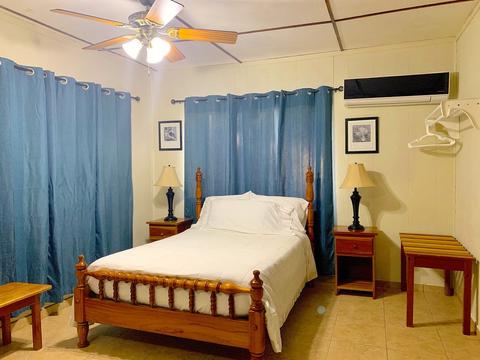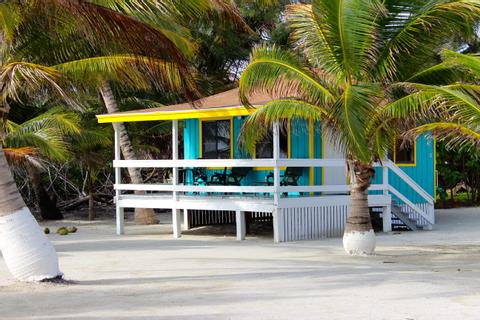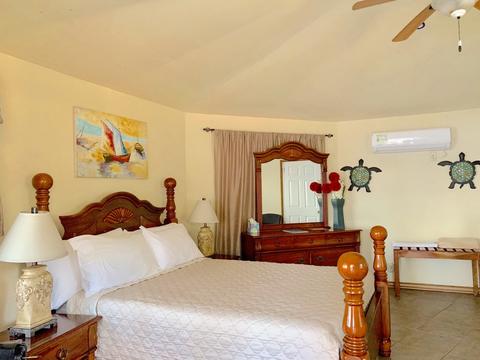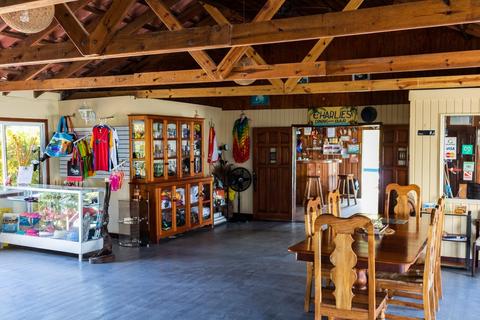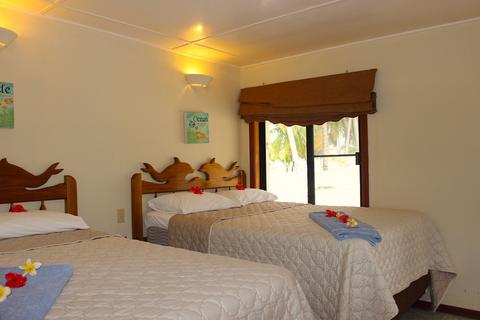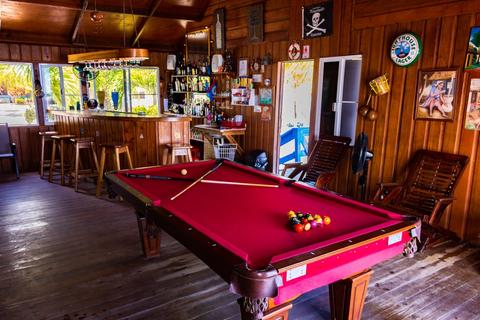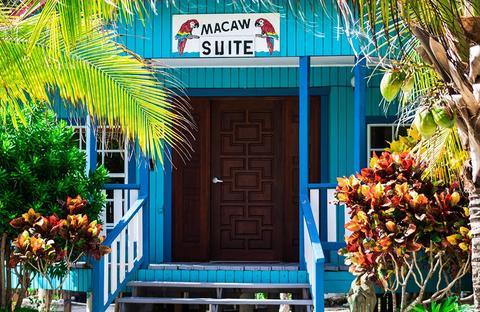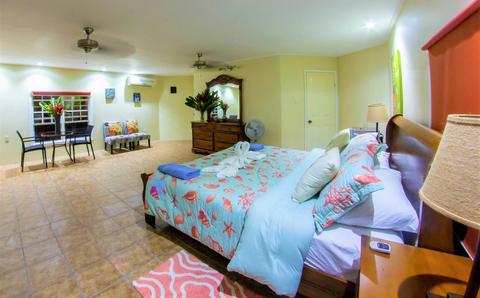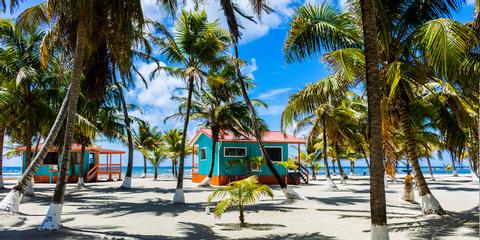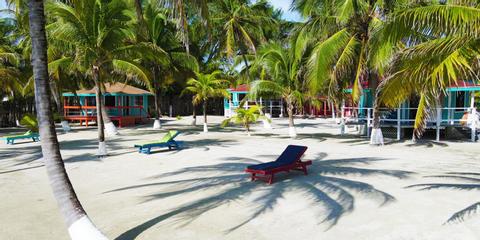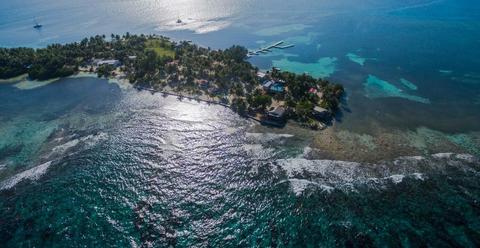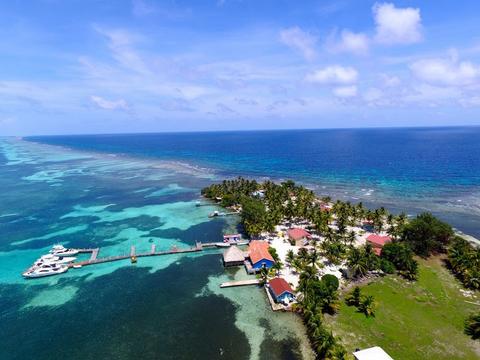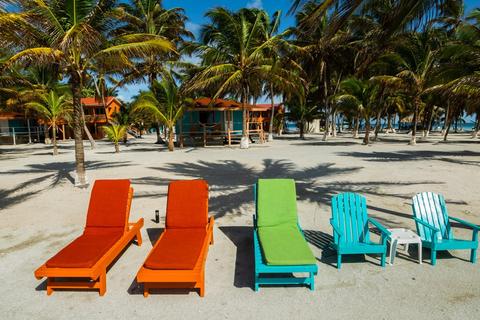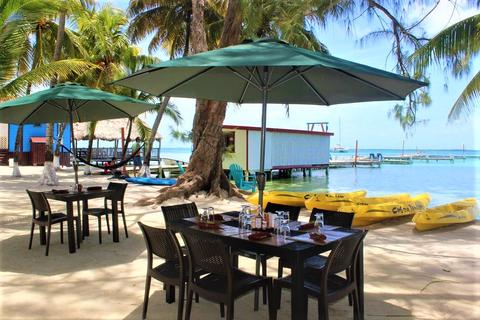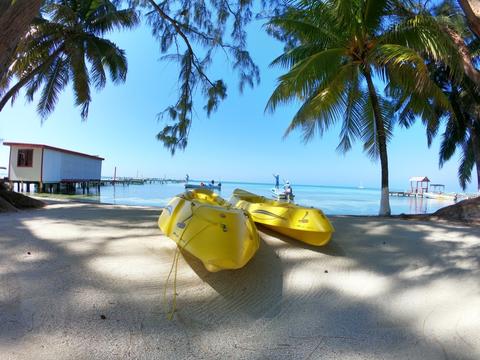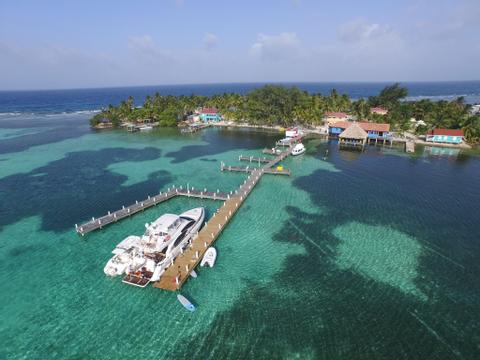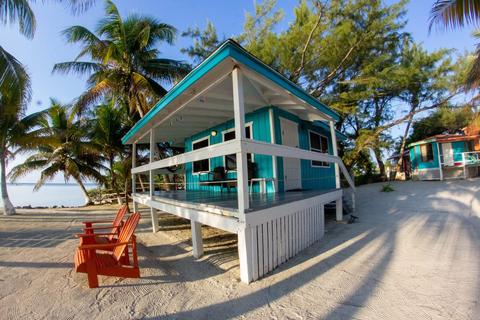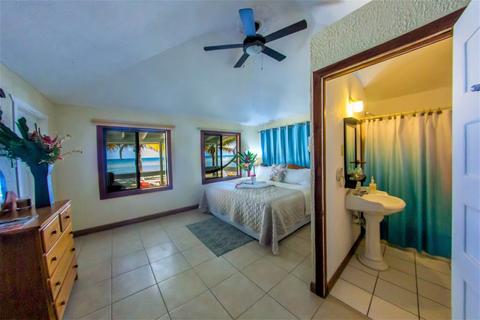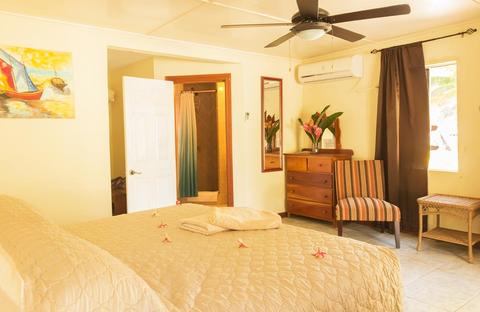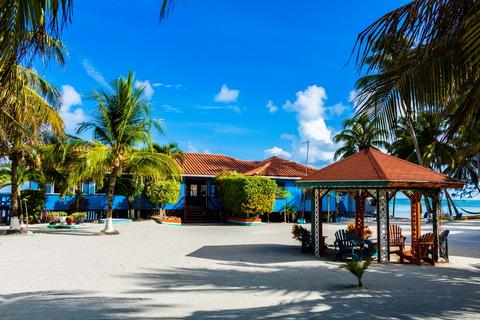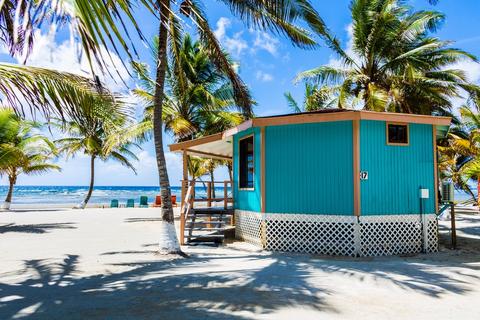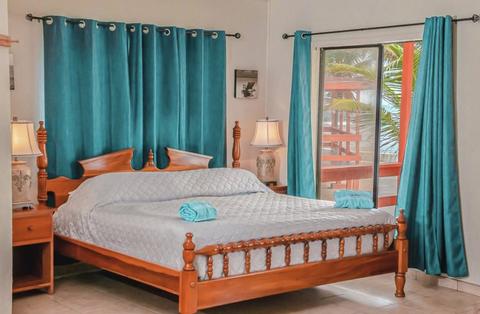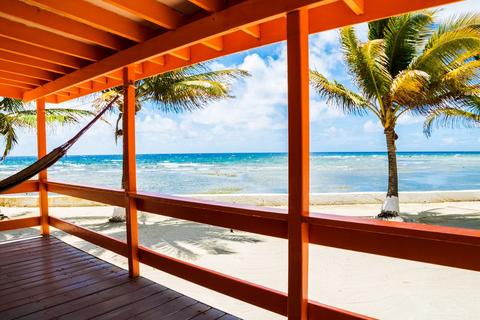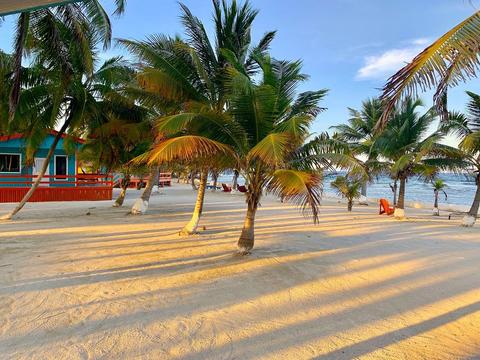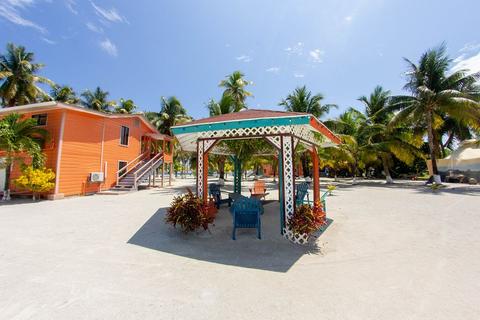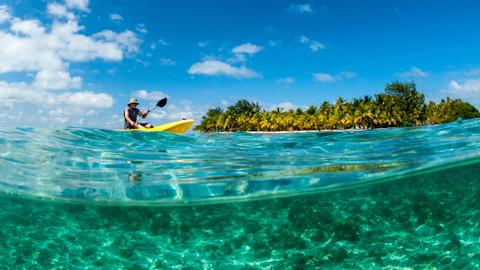 3:00 p.m. check in
8:30 a.m. check out
Restaurant in Hotel
Wireless Internet
A secluded island with modern comforts is few and far between. Blue Marlin Resort offers guests superior island accommodations with air-conditioning and fan (AC is used during 6:00 PM to 8:00 AM), international cuisine with tropical flavors that also caters to special needs, and a funky island bar with wide selection of imported and local beverages. Add in a friendly Belizean staff going above and beyond to satisfy, this private island getaway is your new home away from home.
Blue Marlin Resort is also easy to book. The All Inclusive Vacation Packages are a hassle-free option where all your travel essentials are covered in one upfront cost. Only extras would be for drinks, gift shop purchases, and optional day trips purchased at the resort. Guests also have the option to upgrade to a Snorkel, Dive or Dive/Snorkel Combo Package. With our flexible any-day arrival policy, you can easily combine a Belize jungle adventure with an extension to the island and reef.
More Property Amenities
Air Conditioning
Bar
Coffee Service
Currency Exchange
Fan
Babysitter
Hammocks
Hot Water
Massage
Mini Refrigerator
Ocean View
Room Service
Accommodations
Relaxation Package on Island Igloo 2 Nights / 3 Days
Sleeps 4
Air Conditioning
Fan
Hot Water
Snorkel Package on Island Igloo 3 Nights / 4 Days
Sleeps 4
Air Conditioning
Fan
Hot Water
Relaxation Package on Private Cabana 3 Nights / 4 Days
Sleeps 4
Air Conditioning
Fan
Hot Water
Mini Refrigerator
Relaxation Package on Island Igloo 3 Nights / 4 Days
Sleeps 4
Air Conditioning
Fan
Hot Water
Relaxation Package on Island Igloo 4 Nights / 5 Days
Sleeps 4
Air Conditioning
Fan
Hot Water
Relaxation Package on Private Cabana 2 Nights / 3 Days
Sleeps 4
Air Conditioning
Fan
Hot Water
Mini Refrigerator
Relaxation Package on Private Cabana 4 Nights / 5 Days
Sleeps 4
Air Conditioning
Fan
Hot Water
Mini Refrigerator
Relaxation Package on Standard room 2 Nights / 3 Days
Sleeps 4
Air Conditioning
Fan
Hot Water
Relaxation Package on Standard room 3 Nights / 4 Days
Sleeps 4
Air Conditioning
Fan
Hot Water
Relaxation Package on Standard room 4 Nights / 5 Days
Sleeps 4
Air Conditioning
Fan
Hot Water
Snorkel Package on Island Igloo 2 Nights / 3 Days
Sleeps 4
Air Conditioning
Fan
Hot Water
Snorkel Package on Island Igloo 4 Nights / 5 Days
Sleeps 4
Air Conditioning
Fan
Hot Water
Snorkel Package on Private Cabana 2 Nights / 3 Days
Sleeps 4
Snorkel Package on Private Cabana 3 Nights / 4 Days
Sleeps 4
Snorkel Package on Standard Room 2 Nights / 3 Days
Sleeps 4
Air Conditioning
Fan
Hot Water
Snorkel Package on Standard Room 3 Nights / 4 Days
Sleeps 4
Air Conditioning
Fan
Hot Water
Snorkel Package on Standard Room 4 Nights / 5 Days
Sleeps 4
Air Conditioning
Fan
Hot Water