Casa Rochet
Casa Rochet is a small hostel but still manages to give guests some best accommodations in the city.
On the second floor with breathtaking views sits Casa Rochet. In Baracoa you will want easy access to the center of the city. Casa Rochet makes visiting these sites easy. From the roof terrace you can see the city and the sea beyond. It is a great place to take a cup of coffee in the morning or a book in the afternoon.
The house rents one room with a private bathroom. The bed is laid with golden satin sheets and the room also has a television. The refrigerator and mini-bar are open for guest use at all hours. The hosts offer a taxi service as well as guides and excursion advice. Breakfast is included and you can buy dinner for a reasonable price.
Facility Amenities
---
Restaurant in Hotel
Free Breakfast
Wireless Internet
Spa Services
Wheelchair Accessible
Swimming Pool
Air Conditioning
Hot Water
Laundry Service
Mini Bar
Mini Refrigerator
Facility Amenities
---
Restaurant in Hotel
Free Breakfast
Wireless Internet
Spa Services
Wheelchair Accessible
Swimming Pool
Air Conditioning
Hot Water
Laundry Service
Mini Bar
Mini Refrigerator
Check In:
2pm
Check Out:
12pm
Casa Rochet Accommodations & Rooms
1 Room
Air Conditioning
Hot Water
Mini Bar
Mini Refrigerator
Casa Rochet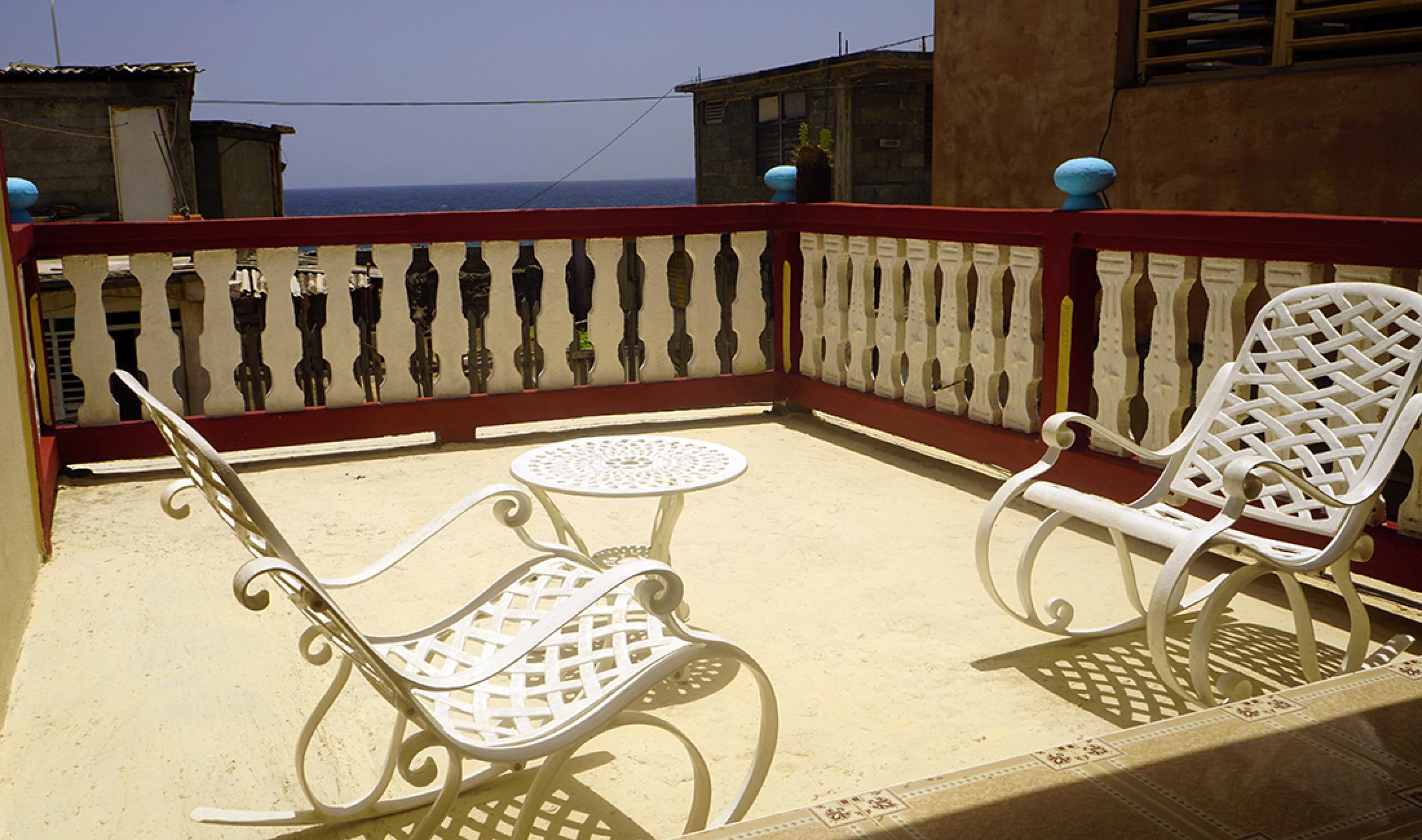 Room rates: $60
Anywhere.com