Hostel Las Brisas
Hostel Las Brisas is a small hostel with a few special rooms for lucky guests. The house has a great view and is close to the sites.
Hostel La Brisas almost looks like a ship rising out of the streets of Baracoa. The wooden rails would not look out of place on a colonial rig and the yellow walls look like sails billowing in the wind.
The house rents out two rooms with a shared bathroom. Large windows let in the summer sun making the bedrooms feel light and airy. The rest of the house is nicely decorated and from the cozy terrace you have a views of the city, sea and mountains. The home is air conditioned and has hot water showers. The hosts provide a great breakfast and expert information on the sites and excursions. You can buy dinner or explore the surrounding city center for a local restaurant.
Facility Amenities
---
Restaurant in Hotel
Free Breakfast
Wireless Internet
Spa Services
Wheelchair Accessible
Swimming Pool
Air Conditioning
Laundry Service
Mini Bar
Mini Refrigerator
Facility Amenities
---
Restaurant in Hotel
Free Breakfast
Wireless Internet
Spa Services
Wheelchair Accessible
Swimming Pool
Air Conditioning
Laundry Service
Mini Bar
Mini Refrigerator
Check In:
2pm
Check Out:
12pm
Hostel Las Brisas Accommodations & Rooms
1 Room
Air Conditioning
Mini Bar
Mini Refrigerator
Hostel Las Brisas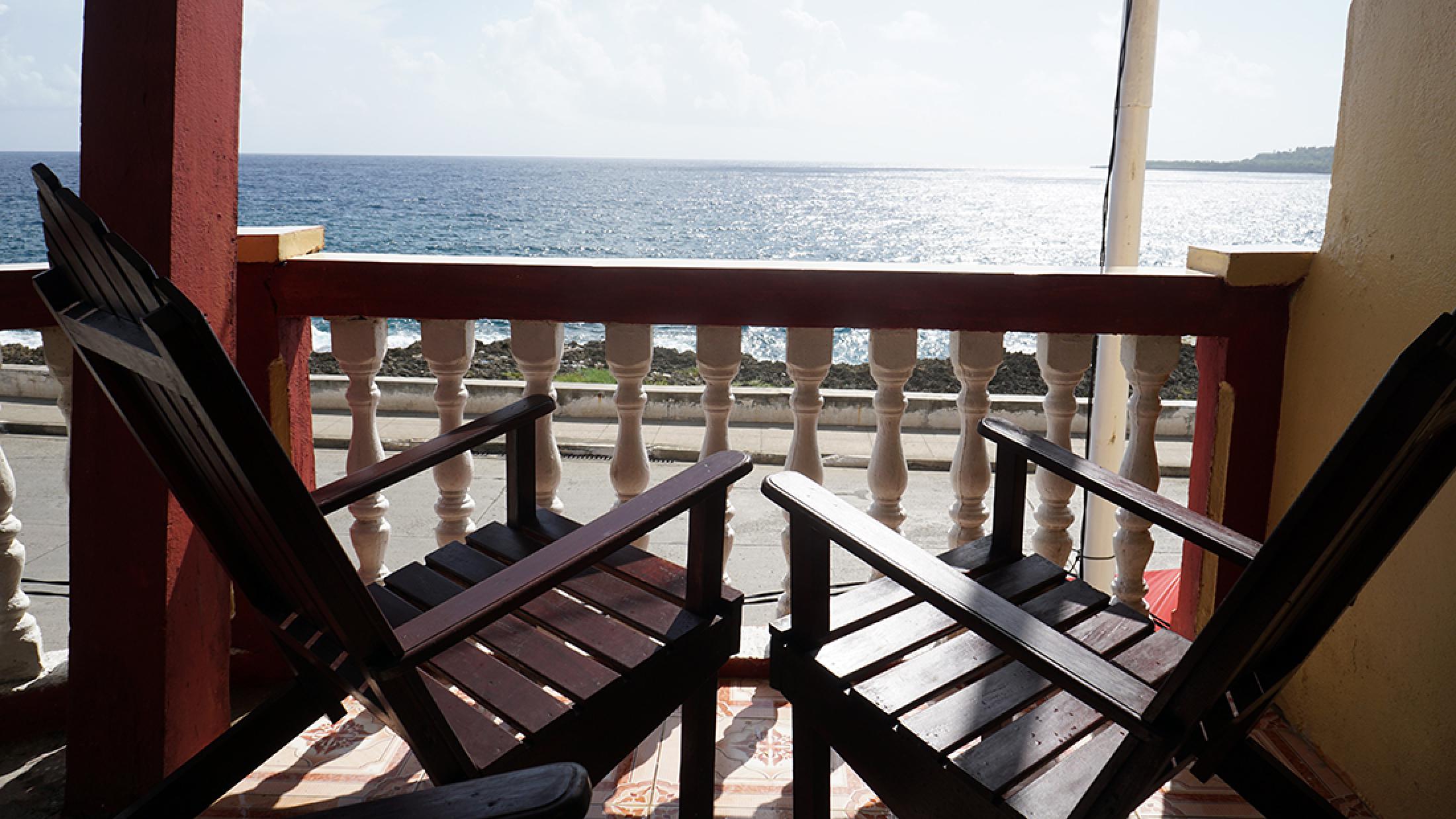 Room rates: $60
Anywhere.com