Javier and Yordanis House
Javier and Yordanis House is a condo with a colonial-style design. Guests who stay here can expect helpful hosts and a central location.
Here you'll be only a short walk from the boardwalk called the Malecón, which is a popular place for locals and visitors to mingle. It offers lovely views of the bay as well as bustling bars, restaurants, and music venues. This area provides lots of convenient services for visitors, including Internet access stations. East of Paseo del Prado boulevard you will reach Old Havana, where you can see interesting colonial landmarks such as the imposing lighthouse of Morro Castle.
This casa comes with three comfortable bedrooms. While you're staying here you can expect complete privacy. Rooms stay cool thanks to the air conditioning, and the bathroom comes with hot and cold water. There is also a lively sitting area and dining room, where you'll be surrounded by an eclectic collection of antiques.
You can ask your host if you'd like additional services like laundry. They can arrange for modern taxis, as well as transport in a classic car. Let them know if you would like for them to cook you breakfast or dinner.
Facility Amenities
---
Restaurant in Hotel
Free Breakfast
Wireless Internet
Spa Services
Wheelchair Accessible
Swimming Pool
Air Conditioning
Breakfast Available
Hot Water
Laundry Service
Mini Bar
Mini Refrigerator
Facility Amenities
---
Restaurant in Hotel
Free Breakfast
Wireless Internet
Spa Services
Wheelchair Accessible
Swimming Pool
Air Conditioning
Breakfast Available
Hot Water
Laundry Service
Mini Bar
Mini Refrigerator
Check In:
2pm
Check Out:
12pm
Javier and Yordanis House Accommodations & Rooms
1 Room
Air Conditioning
Hot Water
Javier and Yordanis House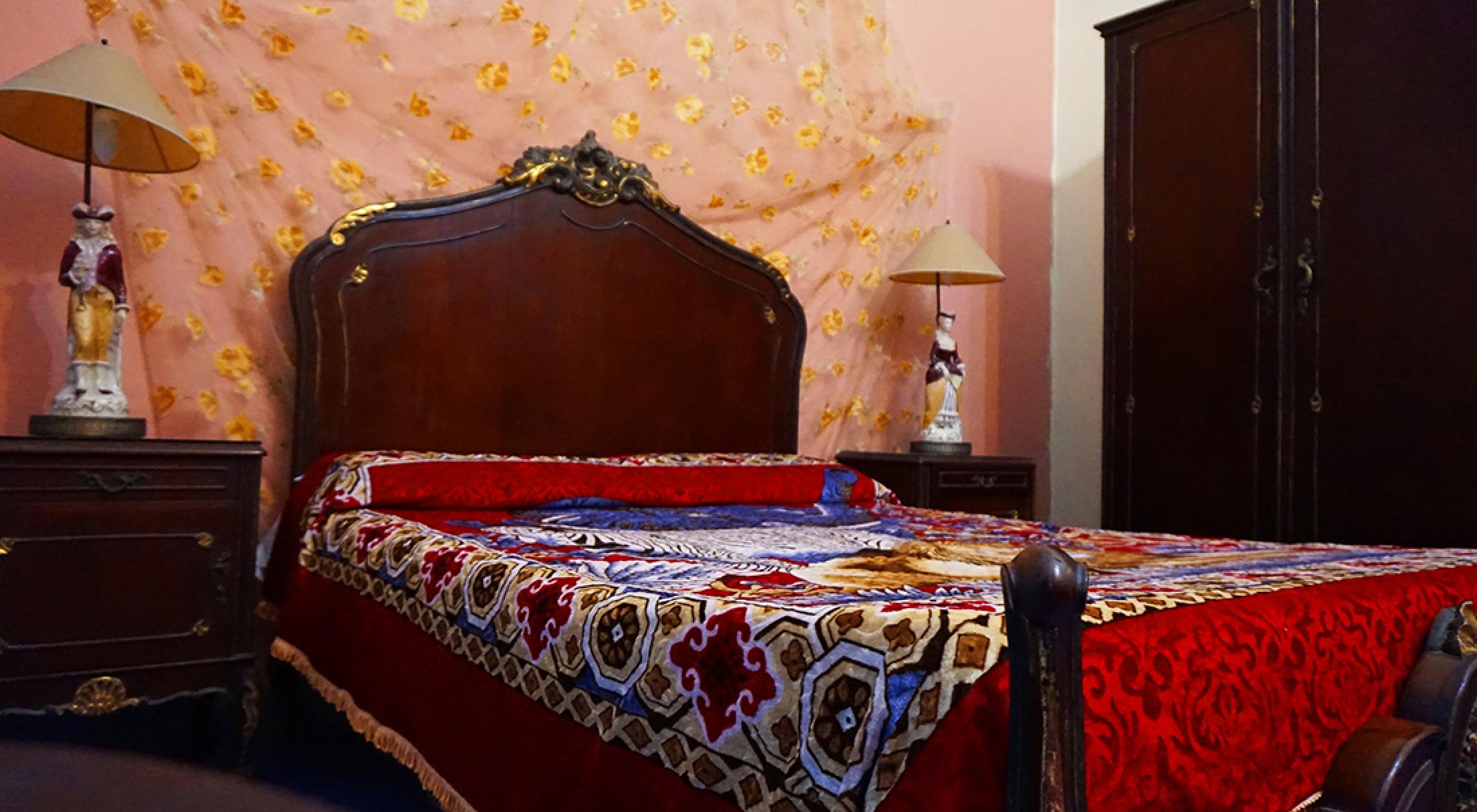 Room rates: $65
Anywhere.com