Casa Milagros 213
Casa Milagros is an apartment within a colonial-style house. This casa is in Central Havana, and is nearby some of Havana's top attractions.
Go a short distance east of the casa to reach Old Havana. Here you can see the oldest architecture in the city, including cathedrals and historic plazas. Visit Central Park for a nice spot to get some fresh air, and see how locals spend their free time. There are hotels nearby where you can access Wi-Fi. You can walk from the casa to restaurants, bars and nightclubs.
Casa Milagros has three bedrooms and a private bathroom with hot and cold water. All of the rooms come with air conditioning. There is a cozy living room and dining room, and a small kitchenette with a stove. Your hosts also offer laundry, breakfast, and taxi services.
Facility Amenities
---
Restaurant in Hotel
Free Breakfast
Wireless Internet
Spa Services
Wheelchair Accessible
Swimming Pool
Air Conditioning
Breakfast Available
Hot Water
Kitchen
Laundry Service
Mini Bar
Mini Refrigerator
Facility Amenities
---
Restaurant in Hotel
Free Breakfast
Wireless Internet
Spa Services
Wheelchair Accessible
Swimming Pool
Air Conditioning
Breakfast Available
Hot Water
Kitchen
Laundry Service
Mini Bar
Mini Refrigerator
Check In:
2pm
Check Out:
12pm
Casa Milagros 213 Accommodations & Rooms
2 Rooms
Air Conditioning
Hot Water
Air Conditioning
Hot Water
Casa Milagros 213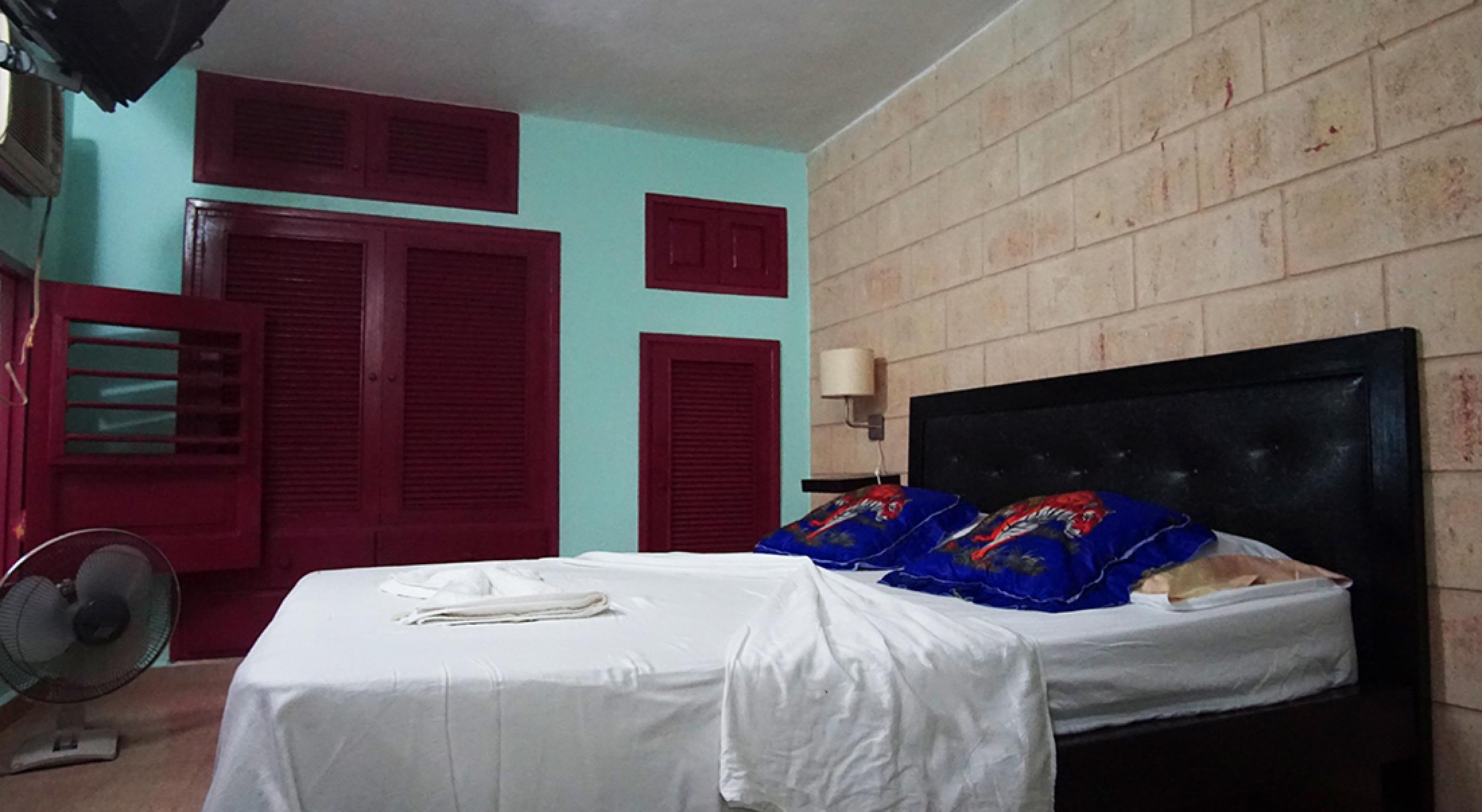 Room rates: $65
Anywhere.com