Casa Alina 116
Casa Alina offers enough room for three to four guests. It is in northern Old Havana, where you can see beautiful architecture from Cuba's past.
From Casa Alina you can walk to the busy shopping district of Obispo Street. Don't miss historic attractions like the fort called Castillo de la Real Fuerza, which the Spanish built in the 16th century. Right next door to the fortress you can visit Plaza de Armas, one of the original main squares of Old Havana. At the Plaza de la Catedral you can see a cathedral that is a stunning example of 17th-century baroque.
This house comes with two air-conditioned rooms. Each room has an independent bathroom. There is a balcony looking over the busy street, and a small dining area with a small refrigerator and a television.
Breakfast and laundry services are available. You can arrange a shuttle from the airport in a classic car — a 1957 Pontiac.
Facility Amenities
---
Restaurant in Hotel
Free Breakfast
Wireless Internet
Spa Services
Wheelchair Accessible
Swimming Pool
Air Conditioning
Balcony
Breakfast Available
Hot Water
Kitchen
Laundry Service
Mini Refrigerator
Facility Amenities
---
Restaurant in Hotel
Free Breakfast
Wireless Internet
Spa Services
Wheelchair Accessible
Swimming Pool
Air Conditioning
Balcony
Breakfast Available
Hot Water
Kitchen
Laundry Service
Mini Refrigerator
Check In:
2pm
Check Out:
12pm
Casa Alina 116 Accommodations & Rooms
1 Room
Air Conditioning
Balcony
Hot Water
Casa Alina 116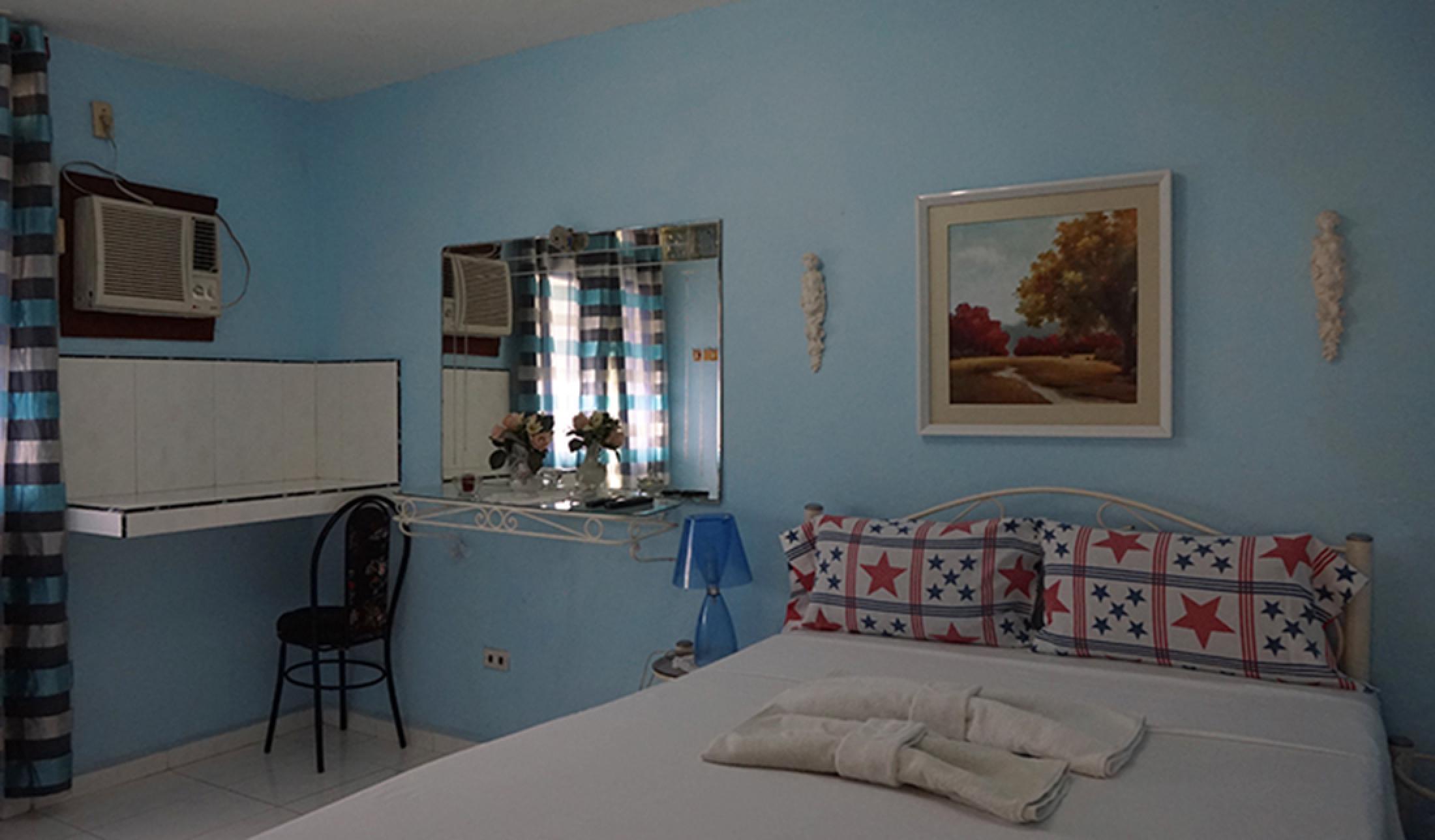 Room rates: $60
Anywhere.com