Hostal Matos Galan
Hostal Matos-Galan is a small building that was built in 1910. Located in historic Old Havana, this casa is nearby several important plazas, museums, and recreation centers.
While you're staying in Old Havana you should make sure to visit some of the city's best museums, like the Museum of Fine Arts. Go here to see an impressive collection of Cuban artists, including works from colonial to contemporary times. North of this museum you can also visit the Museum of the Revolution and the National Museum of Music. Old Havana is also a neighborhood where you can stroll lovely parks that border the Havana canal.
Hostal Matos-Galan has six air-conditioned rooms, and each comes with separate bathrooms. Each room also has a safety deposit box for your convenience. The rooms here have character, with tile floors and bright, cheerful works of art on the walls.
This hostal is equipped with a kitchen and refrigerator where you can store and prepare your own food. Breakfast service is offered, as well as laundry. You can also arrange for a taxi shuttle to and from the airport.
Facility Amenities
---
Restaurant in Hotel
Free Breakfast
Wireless Internet
Spa Services
Wheelchair Accessible
Swimming Pool
Air Conditioning
Hot Water
Kitchen
Mini Refrigerator
Safe Deposit Box
Facility Amenities
---
Restaurant in Hotel
Free Breakfast
Wireless Internet
Spa Services
Wheelchair Accessible
Swimming Pool
Air Conditioning
Hot Water
Kitchen
Mini Refrigerator
Safe Deposit Box
Check In:
2pm
Check Out:
12pm
Hostal Matos Galan Accommodations & Rooms
1 Room
Hot Water
Safe Deposit Box
Hostal Matos Galan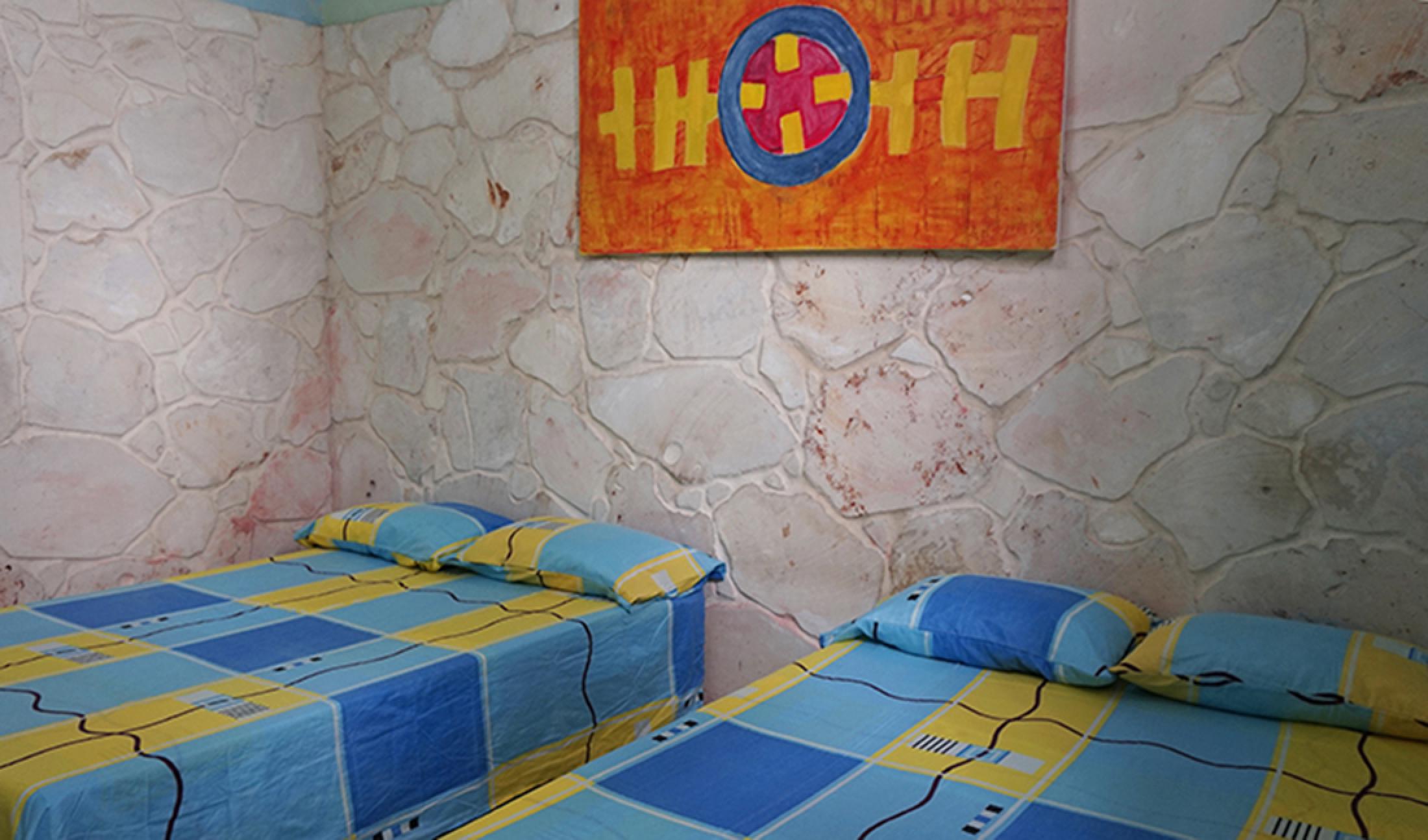 Room rates: $65
Anywhere.com