Hostal Nancy Perez 207
Hostal Nancy Perez is a comfortable, safe, and quiet house. It is located in Old Havana, which has some of Havana's best cultural, historic, and nightlife destinations.
Within walking distance of Hostal Nancy Perez you can reach bars, restaurants, shops, and banks. This casa is nearby Obispo Street, where you can quickly find a place to spend an evening dancing and listening to live music. Staying in Old Havana provides you with the opportunity to see some of Cuba's most interesting historic destinations, like Plaza de San Francisco de Asís and Plaza de Armas, which are some of the earliest city squares built by the colonial Spanish. For a scenic view of the Port of Havana, stroll along the waterfront avenue called Avenida del Puerto.
Hostal Nancy Perez offers a spacious living area where you can relax with your fellow travelers in a polished and romantic atmosphere. There's a TV and handsome, sturdy furniture.
There are three air-conditioned bedrooms and a private bathroom with hot and cold water. You can choose from a single room and two double rooms. This casa offers a huge terrace where you can sunbathe surrounded by potted plants. You can tell your hosts if you'd like them provide breakfast and laundry service.
Facility Amenities
---
Restaurant in Hotel
Free Breakfast
Wireless Internet
Spa Services
Wheelchair Accessible
Swimming Pool
Air Conditioning
Breakfast Available
Hot Water
Laundry Service
Facility Amenities
---
Restaurant in Hotel
Free Breakfast
Wireless Internet
Spa Services
Wheelchair Accessible
Swimming Pool
Air Conditioning
Breakfast Available
Hot Water
Laundry Service
Check In:
2pm
Check Out:
12pm
Hostal Nancy Perez 207 Accommodations & Rooms
1 Room
Air Conditioning
Hot Water
Hostal Nancy Perez 207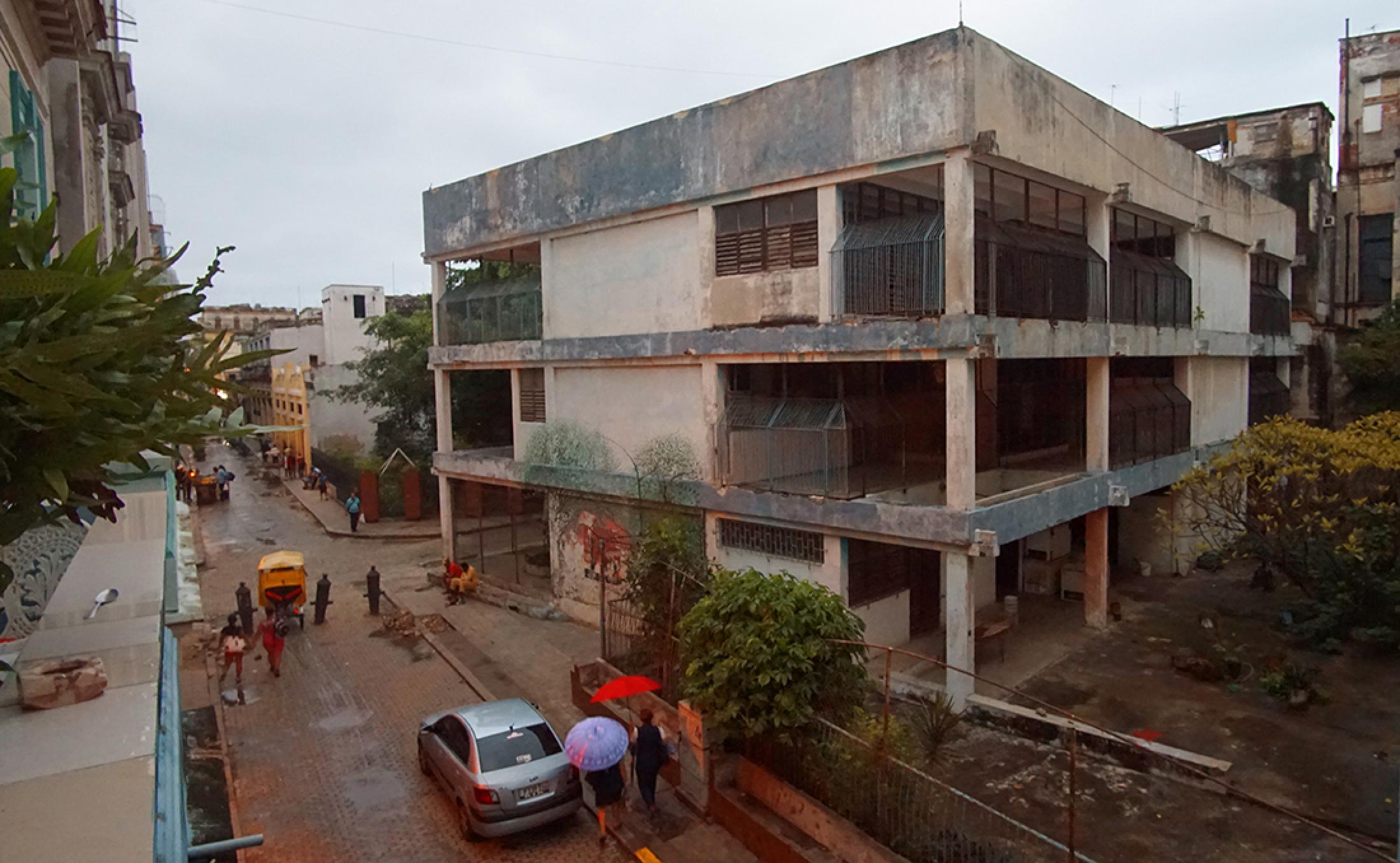 Room rates: $80
Anywhere.com