Saul's House 16
Saul's House is a private guest space that exudes a sense of calm. Built in 1926, this house is near museums, bars and lovely city plazas.
From your balcony you'll have a view of the interesting facade's of the neighboring homes. No two homes in Old Havana look exactly alike. Walk from Saul's House to iconic bars like El Floridita, which was made famous by Ernest Hemingway's passion for their daiquiris. You can also quickly walk from the casa to iconic buildings like the National Capital Building, the Great Theater of Havana, and the neo-Renaissance building Palacio de los Matrimonios (the former Casino Español). Take a stroll through the greenery of the nearby Central Park.
This house features four air-conditioned rooms with private bathrooms. There is a long dining room table and a refrigerator in the communal space. In the spacious living room you'll be able to relax on plush furniture. Your host can arrange laundry service, breakfast, and airport shuttles for you.
Facility Amenities
---
Restaurant in Hotel
Free Breakfast
Wireless Internet
Spa Services
Wheelchair Accessible
Swimming Pool
Air Conditioning
Balcony
Breakfast Available
Hot Water
Kitchen
Laundry Service
Mini Bar
Mini Refrigerator
Facility Amenities
---
Restaurant in Hotel
Free Breakfast
Wireless Internet
Spa Services
Wheelchair Accessible
Swimming Pool
Air Conditioning
Balcony
Breakfast Available
Hot Water
Kitchen
Laundry Service
Mini Bar
Mini Refrigerator
Check In:
2pm
Check Out:
12pm
Saul's House 16 Accommodations & Rooms
1 Room
Saul's House 16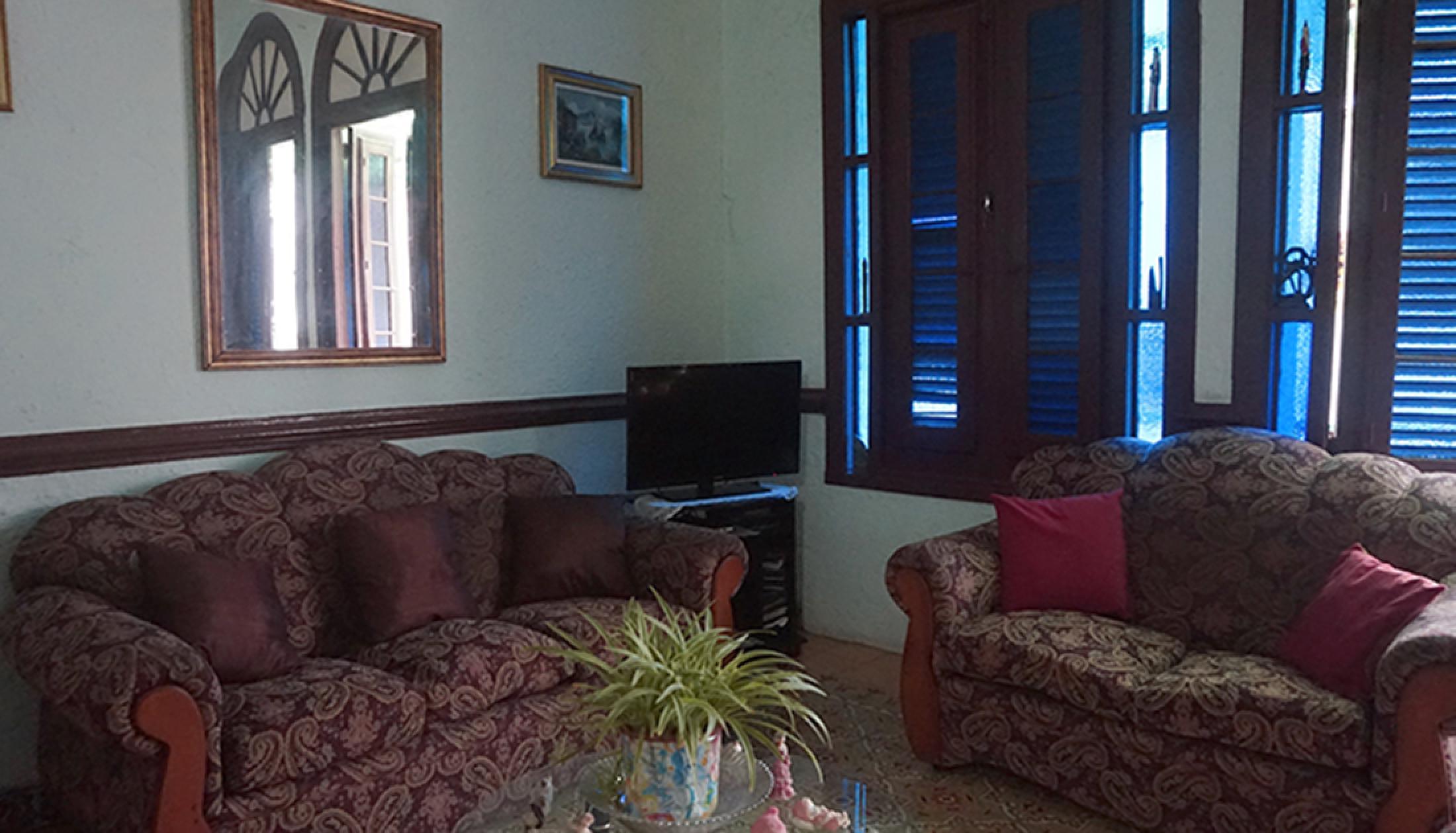 Room rates: $65
Anywhere.com