Ana María Navarro 10
Ana María Navarro is a sunny apartment with a panoramic view of the bustling boardwalk of the Malecón. This casa particular is in the heart of the Vedado neighborhood, and the location will make it easy for you to quickly get to some of Havana's most interesting landmarks.
You can take a short walk from Ana María Navarro to see the gigantic Focsa apartment building, which was considered a feat of engineering when it was constructed in the 1950s. Stroll to the Capri Hotel, another remnant of 1950s Havana — this famous Art Deco hotel and bar offered hospitality to an interesting roster of Mafiosos and Hollywood stars. There was a similar scene at the National Hotel, which is located just off the Malecón. This was one of the most famous hotels in Havana's heyday and it still boasts interesting architecture. The Malecón offers visitors a wide selection of places to eat, drink, and socialize, and there are spots (like on La Rampa) where you can find Internet access.
Casa Ana María features a living area decorated with Cuban art, and a cozy, fully equipped kitchen. The dining area and the living room face the balcony. Rooms have air conditioning, and the living room has a flat screen TV. In the private bathroom you'll have access to hot and cold water.
Your hostess will give you the keys to the house and you can expect to have plenty of privacy during your stay. Additional services like meals, laundry, and an airport shuttle can be provided.
Facility Amenities
---
Restaurant in Hotel
Free Breakfast
Wireless Internet
Spa Services
Wheelchair Accessible
Swimming Pool
Air Conditioning
Balcony
Breakfast Available
Hot Water
Kitchen
Mini Bar
Mini Refrigerator
Facility Amenities
---
Restaurant in Hotel
Free Breakfast
Wireless Internet
Spa Services
Wheelchair Accessible
Swimming Pool
Air Conditioning
Balcony
Breakfast Available
Hot Water
Kitchen
Mini Bar
Mini Refrigerator
Check In:
2pm
Check Out:
12pm
Ana María Navarro 10 Accommodations & Rooms
2 Rooms
City Views
Air Conditioning
Balcony
Hot Water
Air Conditioning
Hot Water
Ana María Navarro 10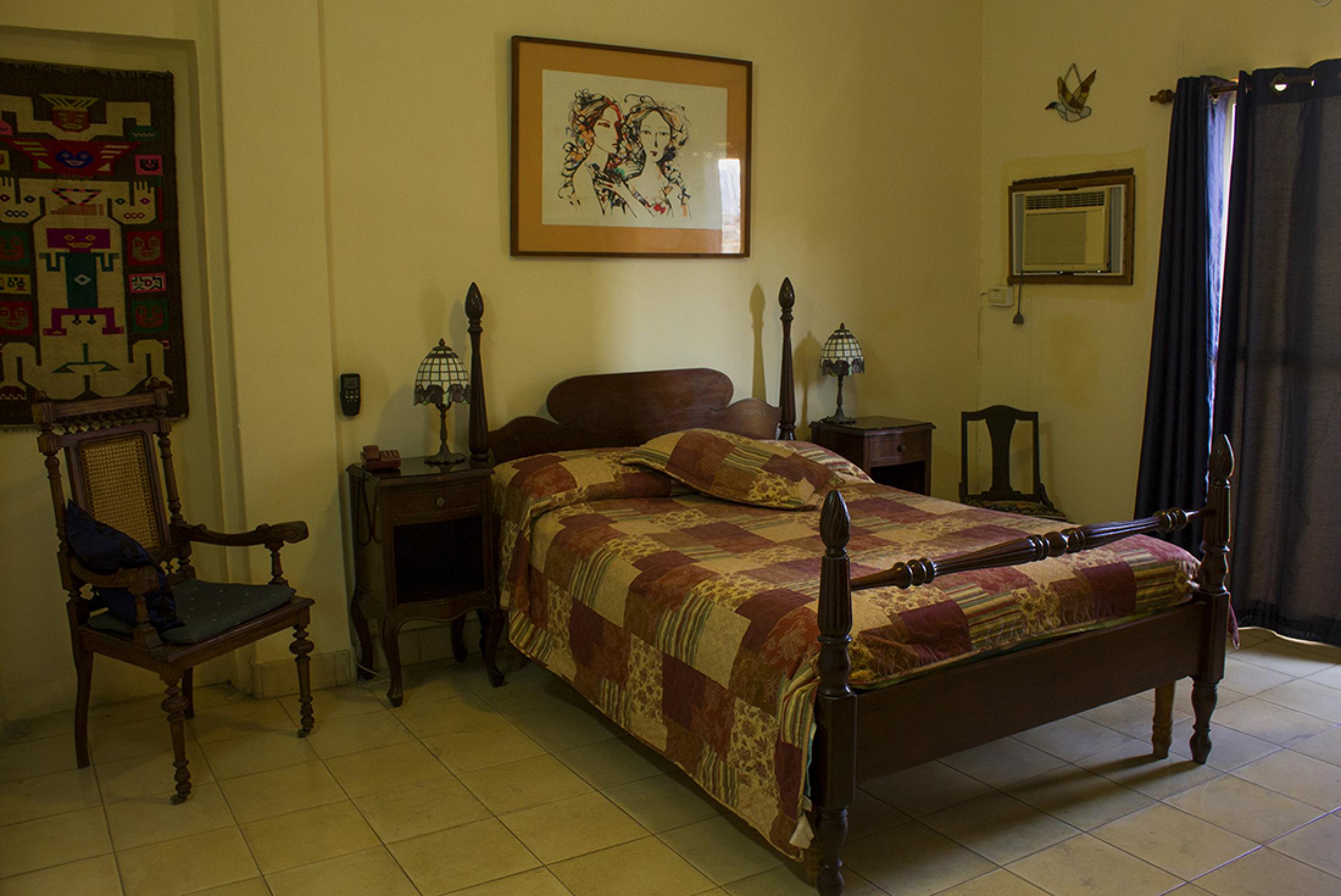 Room rates: $70
Anywhere.com