Casa Laura 408
Casa Laura is a private house in the Vedado neighborhood that you and your companions will have all to yourselves. Your host Hermes will give you the keys upon your arrival.
This casa is a short distance from iconic buildings. Stroll to the National Hotel to bask in the ambiance of Cuba's glory days, and see the Focsa building, which was considered an impressive engineering feet in the 1950s. It is still the tallest building in Havana. From your casa you can also stroll to a nearby farmer's market. In the Vedado neighborhood you can quickly get to a number of nightclubs —some reminiscent of old Havana, and others that represent the city's modern music scene.
The house features a fully equipped kitchen. It includes a stove, a microwave, and a fridge. You can eat your meals at the spacious dining room. These shared spaces have classical decorations and comfortable furniture.
There are three bedrooms, and each bedroom has air-conditioning. There is a private bathroom with hot and cold water. You'll have some beverages provided in the mini bar and a TV with a USB port and a stereo.
Facility Amenities
---
Restaurant in Hotel
Free Breakfast
Wireless Internet
Spa Services
Wheelchair Accessible
Swimming Pool
Air Conditioning
Breakfast Available
Hot Water
Microwave
Mini Bar
Mini Refrigerator
Facility Amenities
---
Restaurant in Hotel
Free Breakfast
Wireless Internet
Spa Services
Wheelchair Accessible
Swimming Pool
Air Conditioning
Breakfast Available
Hot Water
Microwave
Mini Bar
Mini Refrigerator
Check In:
2pm
Check Out:
12pm
Casa Laura 408 Accommodations & Rooms
1 Room
Hot Water
Microwave
Mini Bar
Mini Refrigerator
Casa Laura 408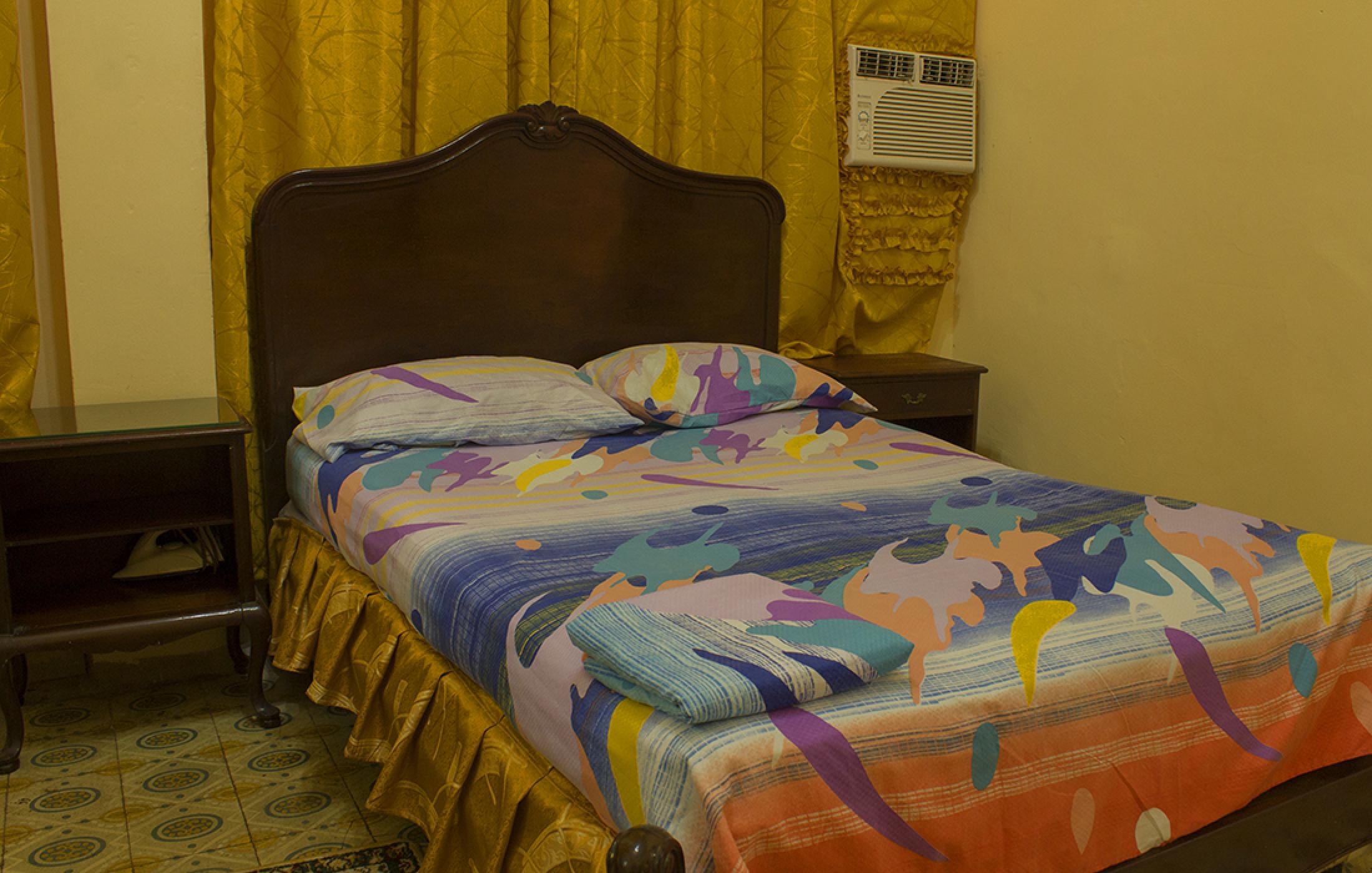 Room rates: $70
Anywhere.com