Hostal La Dominicana
Hostal La Dominicana puts you right in the middle of downtown Havana, in the neighborhood of Vedado. From its terrace you'll have one of the most panoramic views of the city.
On one side of the hostel you can see the Malecón, and on the other you'll be able to see the capitol building, "El Capitolio." The Malecón is one of the top places to see Havana's waterfront, and to visit some of the local bars and restaurants. El Capitolio is one of the architectural icons of the city. Nearby you'll get to see another impressive landmark, the Grand Theater of Havana, an elaborate building that serves as the home theater for the Cuban National Ballet Company.
Ms. Mayra and Mr. De la Rosa have lots of experience as hosts. Their detached house has five air-conditioned rooms. Rooms are simply but comfortably furnished. Each has its own bathroom.
The house has an equipped kitchen with cooking utensils and a spacious lounge where you can gather with your fellow travellers. There's also a dining room table with high—backed chairs. You can arrange in advance if would like your hosts to cook your meals.
Facility Amenities
---
Restaurant in Hotel
Free Breakfast
Wireless Internet
Spa Services
Wheelchair Accessible
Swimming Pool
Air Conditioning
Breakfast Available
Hot Water
Kitchen
Ocean View
Facility Amenities
---
Restaurant in Hotel
Free Breakfast
Wireless Internet
Spa Services
Wheelchair Accessible
Swimming Pool
Air Conditioning
Breakfast Available
Hot Water
Kitchen
Ocean View
Check In:
2pm
Check Out:
12pm
Hostal La Dominicana Accommodations & Rooms
1 Room
Hostal La Dominicana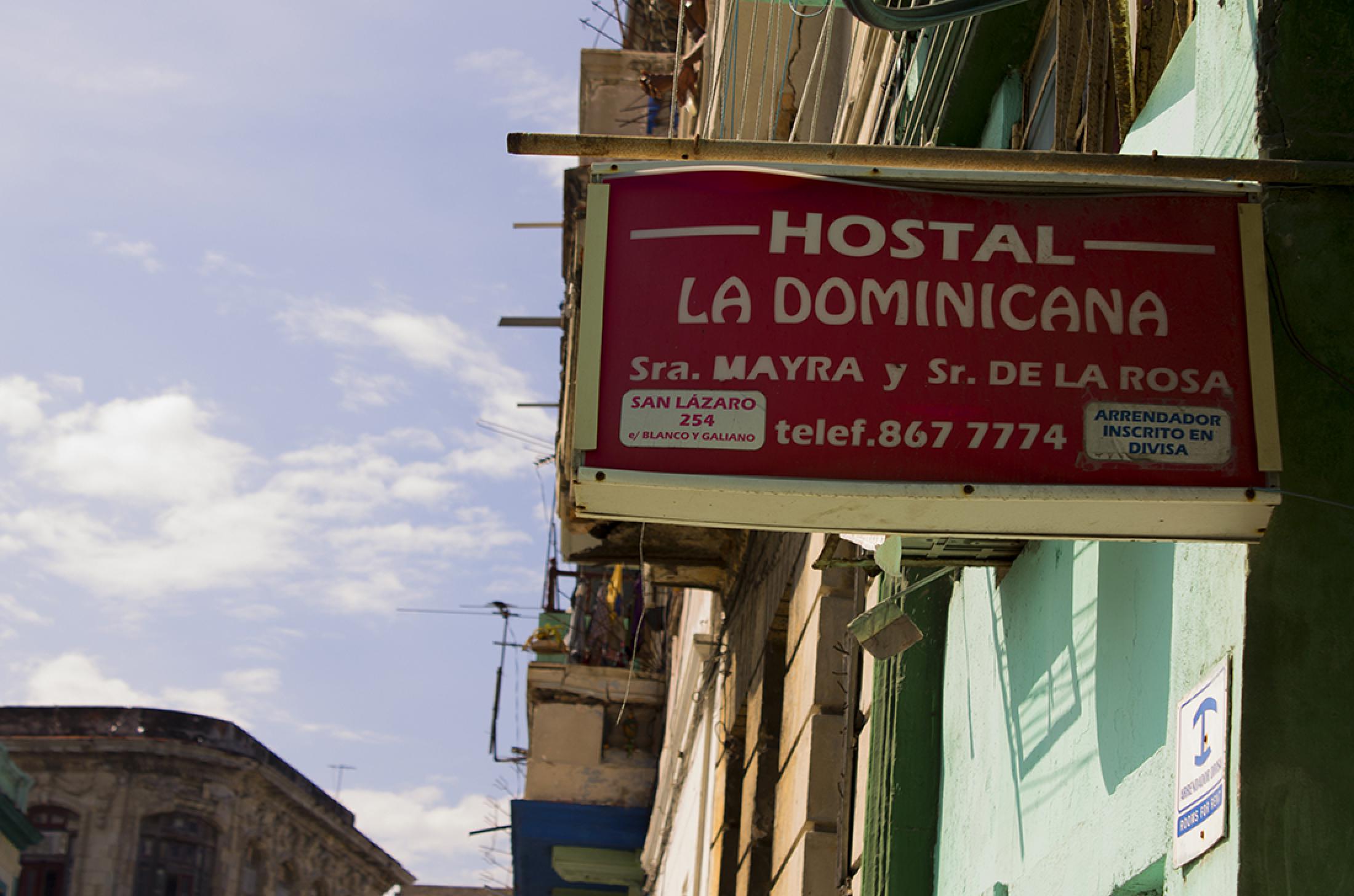 Room rates: $70
Anywhere.com