Xunantunich, Belize
Home to the second largest Mayan pyramid in Belize, Xunantunich is one of the most impressive Mayan sites in Belize. The site is composed of three major ceremonial plazas surrounded by numerous temples, palaces, and house mounds. Xunantunich is located 8 miles (13 km) southwest of San Ignacio on the Western Highway.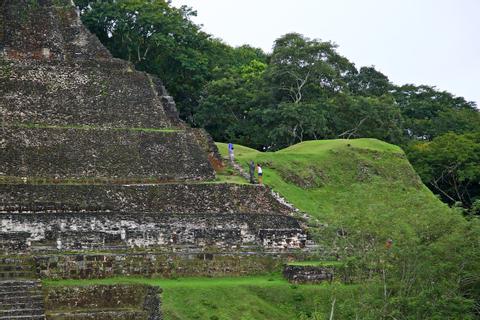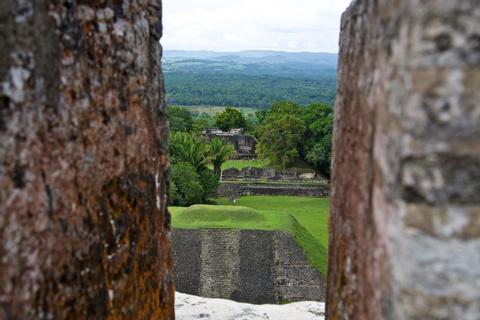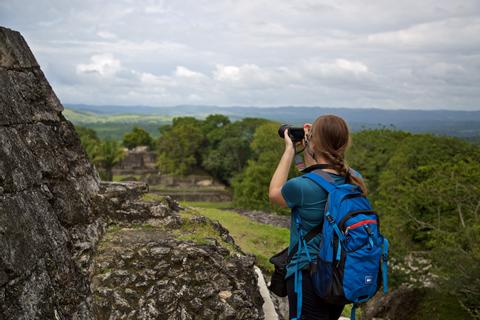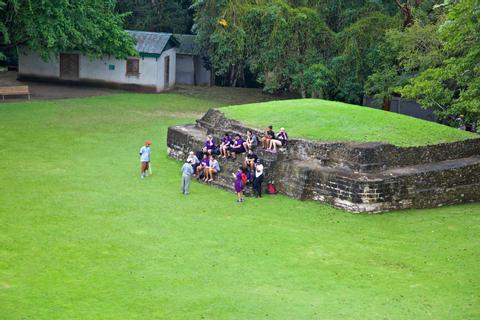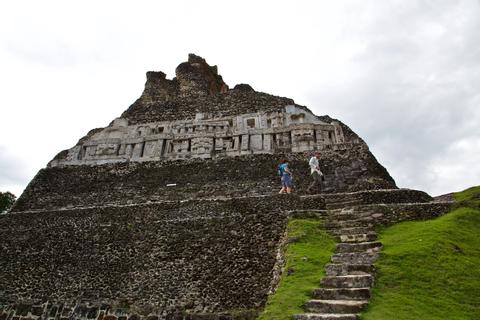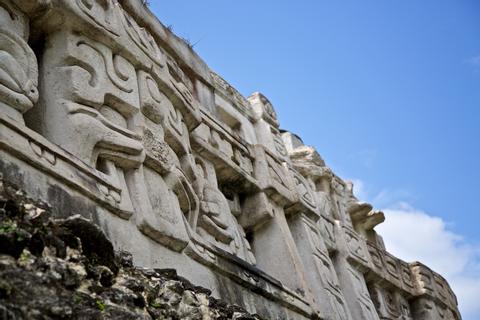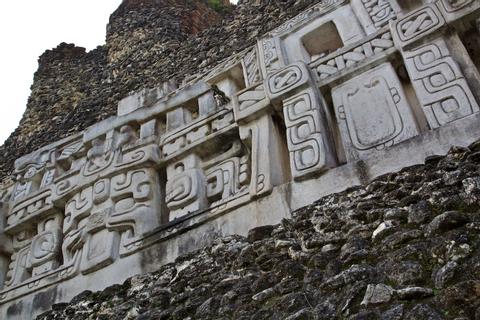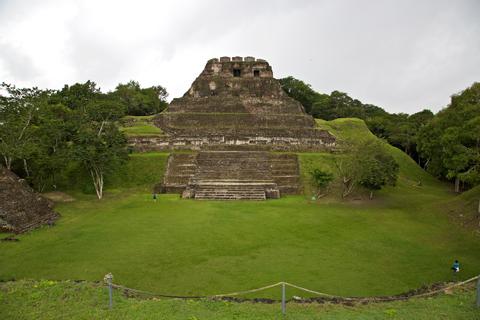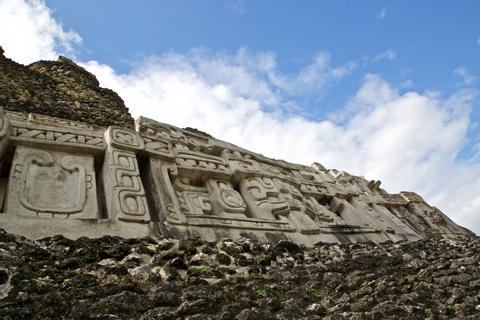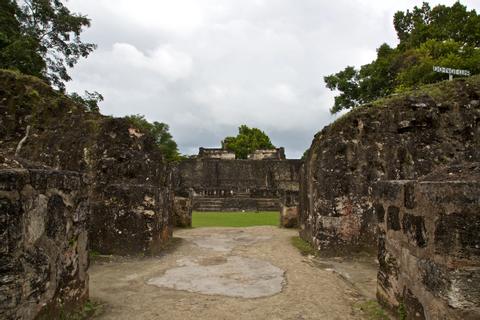 The first studies of Xunantunich were conducted in the late 1800s, but a majority of excavations were carried out the 1900s by a team of researchers from American universities. The name Xunantunich translates into "stone woman" and stems from local historic legend about a stone-like female ghost that once occupied the site.
At its height between 250 AD and 900 AD, Xunantunich supported a population of up to 10,000 Maya, and evidence suggests that it was a major socio-political hub. Researchers also believe that it was one of the main burial sites for the elite.
The tallest building, El Castillo, is the second largest pyramid in the country, rising 135 feet (41 m) above the courtyard. Archeologists believe that this structure was built over the course of 2,000 years, beginning around 1200 BC and ending near 900 AD. Visitors to the site can climb to the top to get an expansive aerial view of the site and the surrounding jungle canopy. The Ceiba tree, still revered as the "tree of life," is the tallest and most common tree in the landscape, growing to over 200 feet (60 m). The walls of the east and west sides of El Castillo contain unique reproduced stucco carvings called frieze that depict masks, the moon, and other important symbols from Mayan mythology. If you plan to climb to the top, wear sturdy shoes. The stairs are steep and can get slippery after rain.
To get to Xunantunich, travel 8 miles (12 km) southwest of San Ignacio on the Western Highway until you reach a series of handicraft stalls and a hand-cranked ferry. The ferry transports you and your vehicle across the river in less than 5 minutes. Once on the other side, it is 1 mile (0.6 km) down a well-maintained, hilly dirt road to reach the site. Those without a car can either walk or hire a horse to travel to the ruins. Licensed tour guides can also be hired at the ferry crossing. The ferry runs from 8:00 AM until the mid-afternoon. Before heading to the site, inquire with the ferry operator about the time of the last return ferry. The grounds of the site are extensive and well manicured. Visitors should give themselves several hours to thoroughly explore the site and the museum.
Xunantunich Personalized Trips