Make your vacation in Belize a true stay in paradise. Book your accommodations at White Horse Guest House, and enjoy a home away from home. Access the beach and Hopkins village on foot, bicycle, or golf cart. Spend each day living the country's motto: Go slow.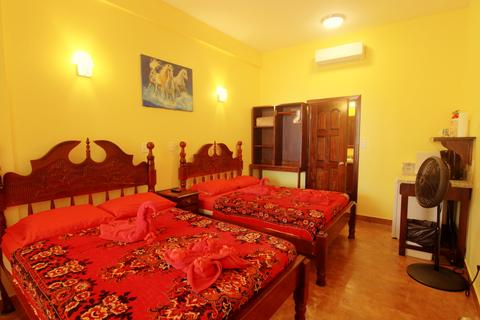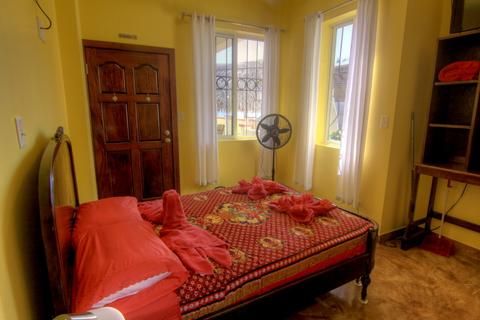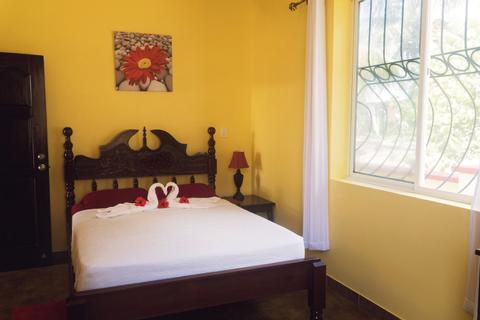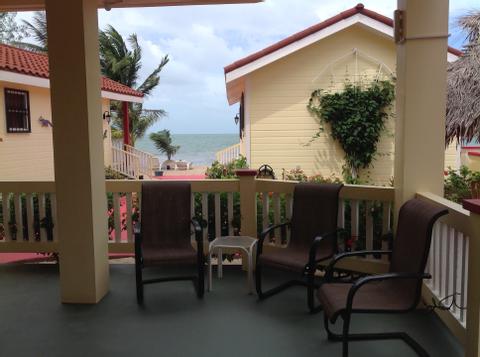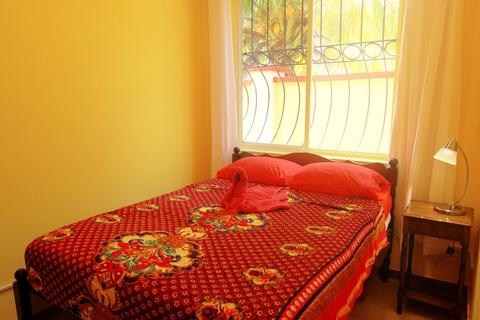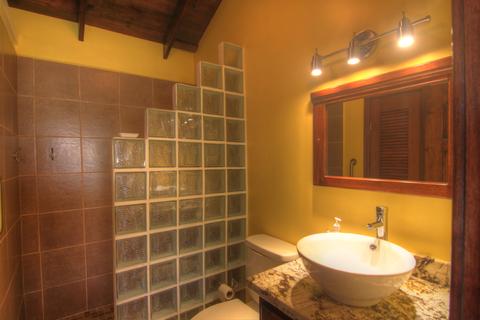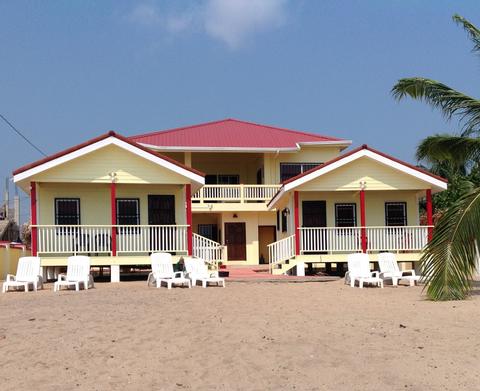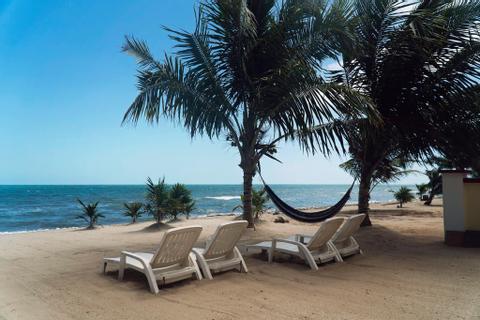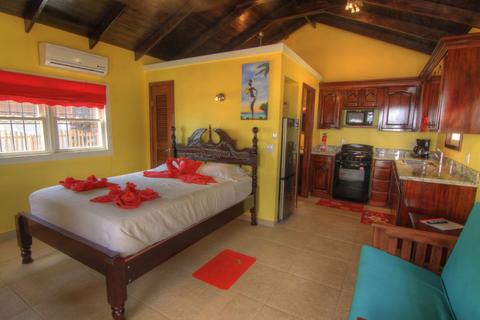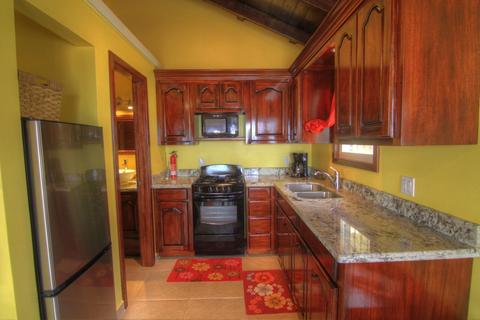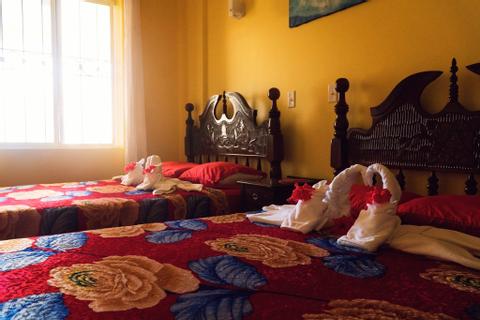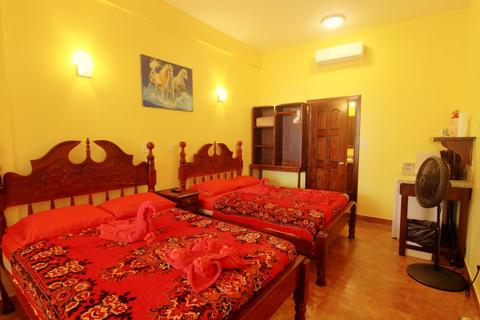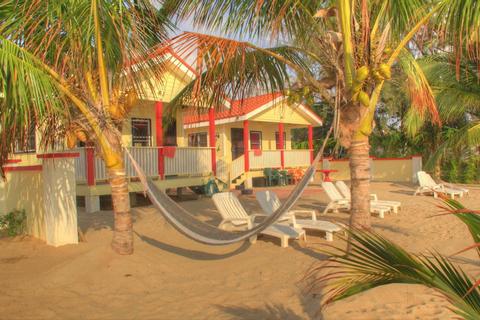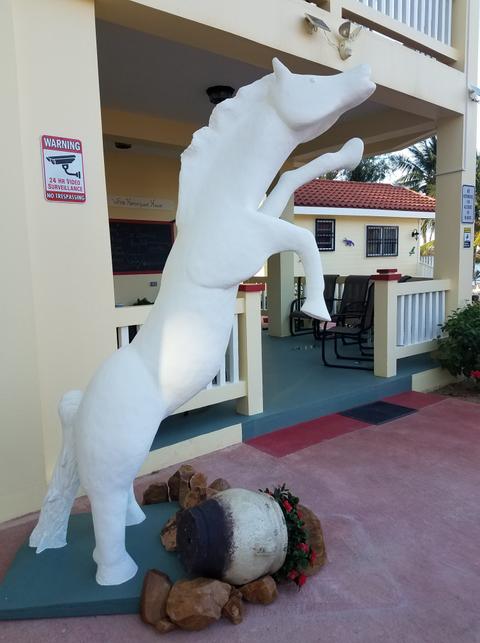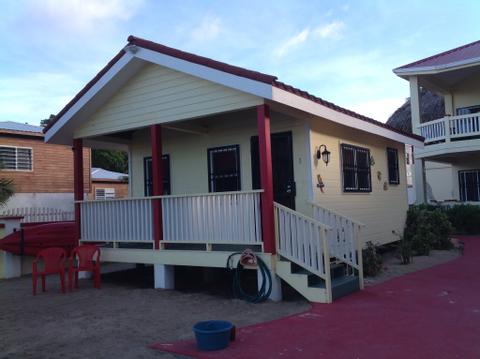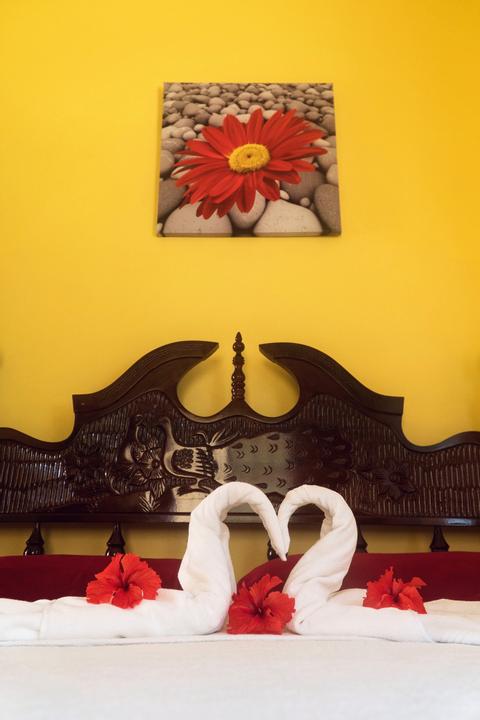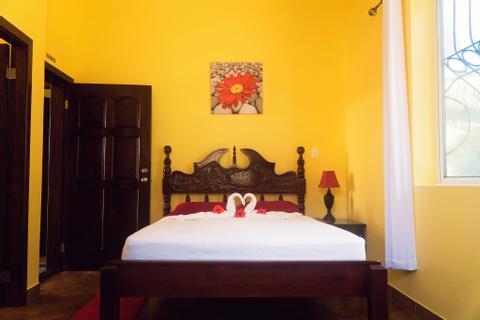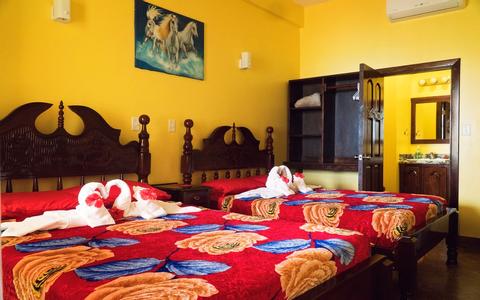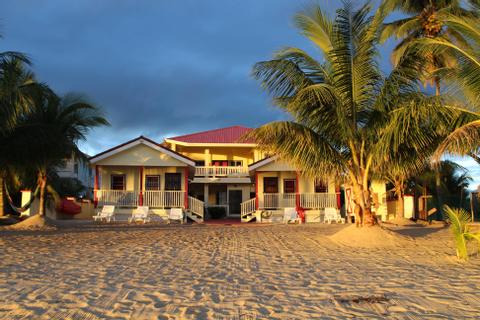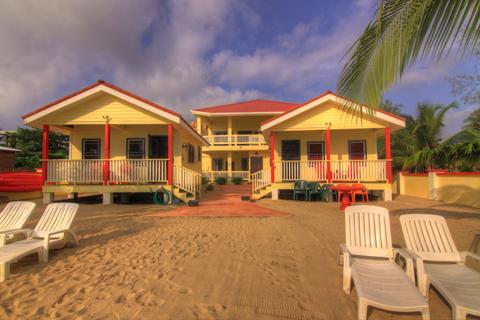 3:00 p.m. check in
11:00 a.m. check out
– Some rooms feature –
Wireless Internet
You're steps from the beach at White Horse Guest House, located in the charming village of Hopkins, Belize. Located along Belize's Carribean Coast, Hopkins boasts Afro-Carribean and native Garifuna music and cuisine — enjoy these lively additions during your stay.
Crystal clear waters make for excellent snorkeling, and the real live sound of the ocean will beat any white noise machine. This is your beachside fantasy come true. Enjoy outdoor activities on the beach and in the jungle; shop 'til you drop; savor delicious local produce in excellent cuisine; indulge in evening breezes and colourful nightlife, and don't forget to take a nap in a hammock.
Life is good in Hopkins, Belize, especially when you can enjoy...
Unit 1: Enjoy a full/double size bed and 150 sq ft (14 sq m) of space on the first floor.
Unit 2: Up to 4 guests can enjoy 175 sq ft (16 sq m) of space and two comfortable full/double size beds on the first floor.
Unit 3: The more the merrier! 4 guests have plenty of room to roam around this 290 sq ft (27 sq m) suite. Two full/double beds are located in private sleeping quarters.
Unit 4: Planning a romantic getaway or simply treating yourself? This 160 sq ft (15 sq m) accommodation offers a queen size bed. First floor access means the beach is right outside of your door!
Bungalows 1 & 2: At 320 sq ft (30 sq m), this is your tiny home on the beach! From the full-equipped kitchen, to the deck, to the spacious queen size bed, you couldn't have designed this charming little abode any better yourself.
All accommodations come with a minimum of AC, Wi-Fi, microwave, refrigerator, coffee maker, and television. Some accommodations include private decks with indoor/outdoor showers. All guests are welcome to borrow White Horse Guest House's books, umbrellas, beach towels, floats, and boogie boards.
Don't just book a trip to Belize, plan a beachside getaway at White Horse Beach House!
Please note that White Horse Guest House is not suitable for childern ages 5 and under.
More Property Amenities
Accommodations
Air Conditioning
Cable TV
Fan
Hot Water
Wireless Internet
Dining Room
Deck
Air Conditioning
Cable TV
Fan
Hot Water
Wireless Internet
Dining Room
Deck
Air Conditioning
Cable TV
Fan
Hot Water
Microwave
Mini Refrigerator
Wireless Internet
Air Conditioning
Cable TV
Fan
Hot Water
Microwave
Mini Refrigerator
Wireless Internet
Air Conditioning
Cable TV
Fan
Hot Water
Microwave
Mini Refrigerator
Wireless Internet
Unit 3
Sleeps 4
Bedrooms:11,
2 Double beds
Air Conditioning
Cable TV
Fan
Hot Water
Microwave
Wireless Internet
Similar Hotels