Hoping for an adventure at the beach? Welcome to Green Parrot Beach Houses. This small resort offers stand-alone beach houses and thatched roof cabanas for your enjoyment. Enjoy ample space, privacy, on-site dining, and (of course) the sparkling Caribbean Sea right outside your door.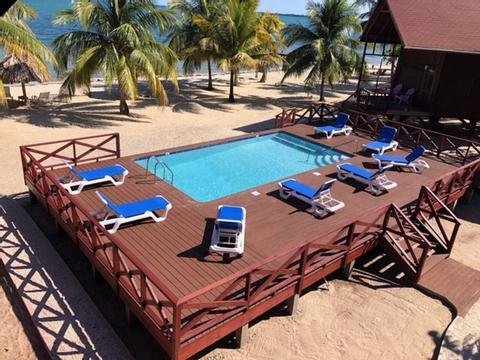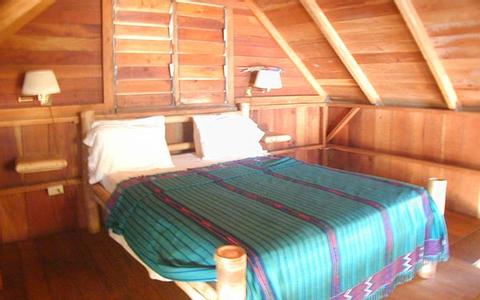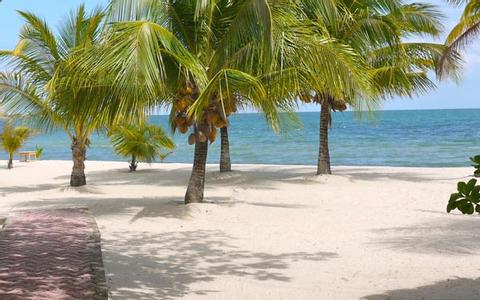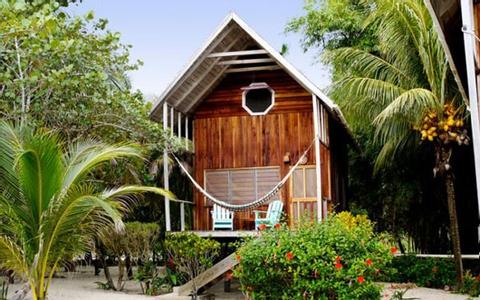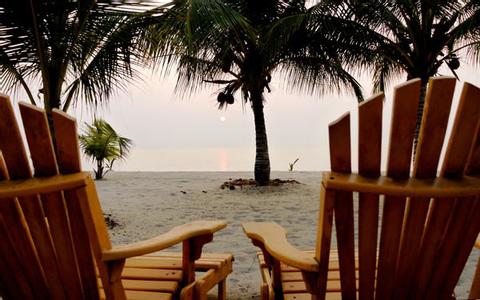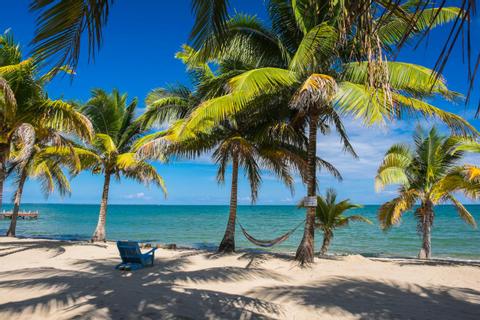 10:00 a.m. check in
1:00 p.m. check out
Attractions & Sites
6 km
62 km
19 km
83 km
31 km
170 km
86 km
Obviously, the beaches of Placencia Village, Belize are a huge draw, but they're just the beginning of your adventures. Did you know that you can enjoy activities such as riverboat safaris, cave tubing, and zip lining through the jungle? It's true! This means that after a day of action, you can indulge in some much-deserved swimming, snorkeling, or lounging on the beach. But where to stay?…
Plenty of Privacy and Beachside Charm
We suggest Green Parrot Beach Houses. If you're looking for a laid-back tropical experience, this resort fits the bill. A total of 8 stand-alone units ensures that you have the space and privacy you need. Each unit includes must-have amenities such as a refrigerator for fresh fruits and cool drinks, a ceiling fan, linens and towels, hot water, and daily maid service — whichever accommodation you choose, you'll be more than comfortable.
Beach Houses - 6 beach houses are waiting to welcome 2-5 guests per unit. Take advantage of the views and crosswinds from your traditional port hole. Prepare snacks in your kitchenette, then enjoy them all together in the sitting area. Snooze in the hammock on your deck or soak up the sun in lounge chairs. Beach houses are open concept with the bathroom, kitchenette, and sitting area on the main floor and a queen size bed and cot on the second floor.
Thatched Roof Cabana - 2 thatched roof cabanas offer you a romantic hideaway. A single story dwelling elevated over the sand, these charming units feature a sitting area, queen size bed, and private bathroom; additional amenities include a ceiling fan, refrigerator, and an enclosed outdoor shower.
Your Only Worry is Having A Good Time
The pleasures of Belize are at your fingertips, even when you're on-site. Relax at the nearby beach, pick up mementos and forgotten items at the gift shop, and sip cocktails at sunset courtesy of the Green Parrot Restaurant and Bar. Speaking of on-site dining…the Green Parrot Restaurant and Bar lets you dine al fresco while still being protected from the elements; covered by a thatched roof, you can enjoy feasting by the Caribbean Sea rain or shine. As for the cuisine, it should come as no surprise that ocean fresh seafood is regularly on the menu, but you will also be able to enjoy an assortment of meals for breakfast, lunch, and dinner. We recommend you try Belize's popular 'Fry Jack' (a type of fried bread) at least once! Start each day with a complimentary cup of fresh coffee – served as early as 07:00 a.m.
What are you waiting for? The sooner you book your stay, the sooner you can look forward to your escape in paradise! Make this your best beach vacation yet when you let your Anywhere Local Expert manage all of your accommodations, tours, and transportation. Spend more time lounging on the beach and enjoying adventure activities, and less time managing the logistics of your trip. It's your vacation, so take a break from having to be in charge when you live the tropical life in Belize.
More Property Amenities
Accommodations
Fan
Hot Water
Mini Refrigerator
Similar Hotels