Located on the lush Placencia peninsula in southern Belize, Laru Beya is the perfect place both to do nothing and enjoy all our quiet and modern amenities.
Featured in:
Beachfront, Great for Families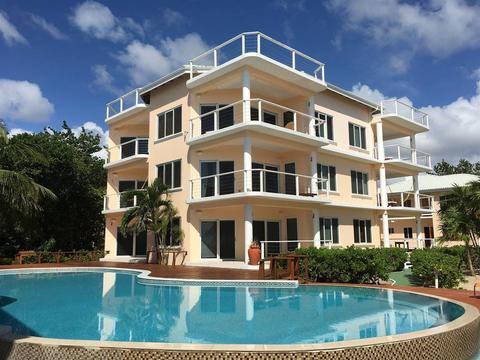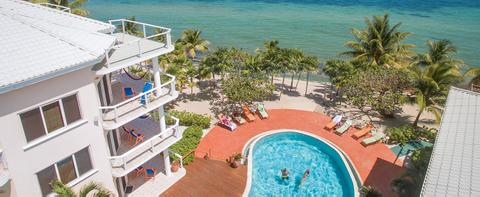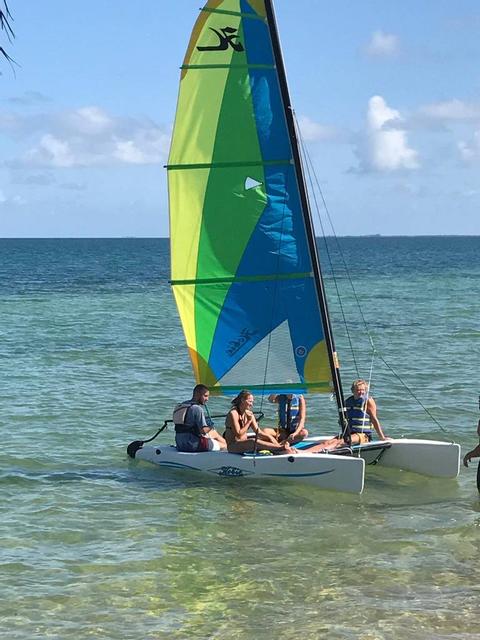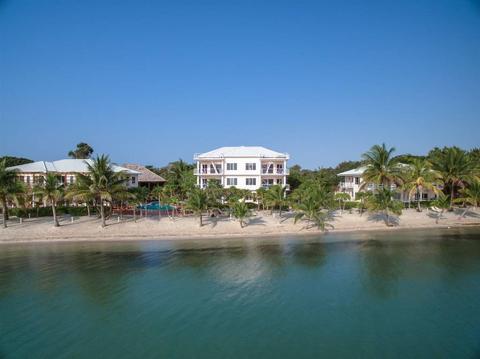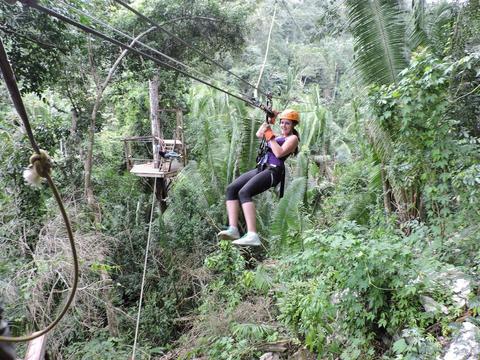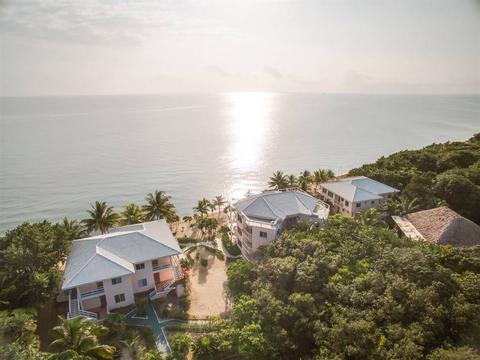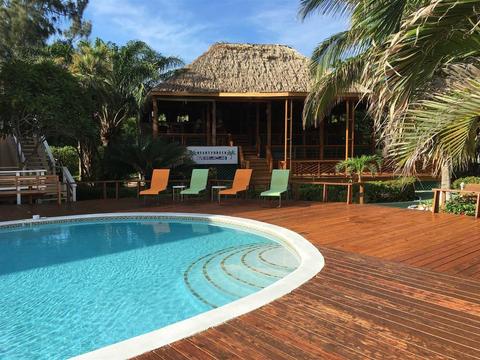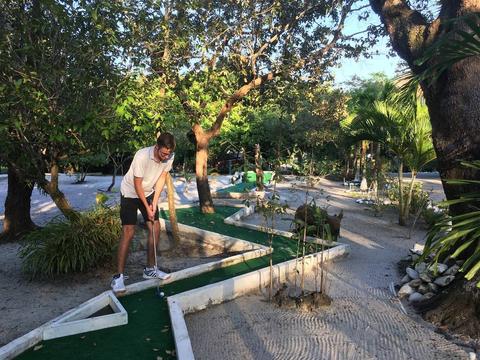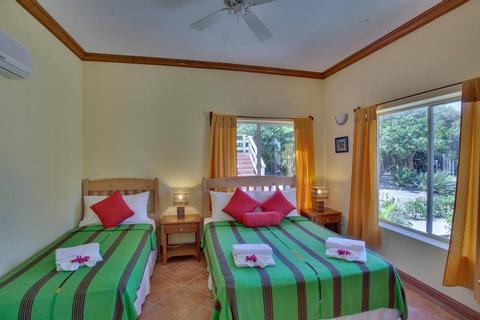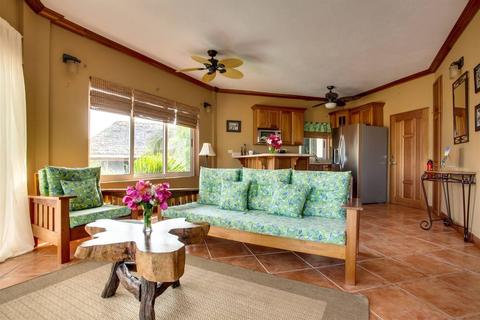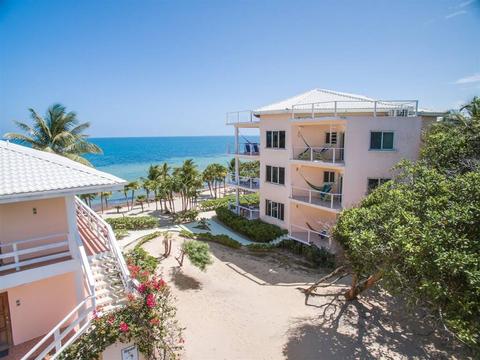 2:00 p.m. check in
11:00 a.m. check out
Free Airport Pickup
Restaurant in Hotel
Swimming Pool
Wireless Internet
– Some rooms feature –
Wheelchair Accesibility
Attractions & Sites
6 km
62 km
19 km
78 km
83 km
31 km
170 km
86 km
The resort was built to relax, with hammocks on each balcony, and our pool, restaurant, Bar steps away from your room.Do you want to experience local food and culture? We are just a short walk from the Garifuna village of Seine Bight and three miles from the city of restaurants and nightlife full of Placencia. And when you're ready to really explore, Laru Beya (meaning "on the beach" in Garifuna) is also conveniently located for adventure, allowing you to easily dive into the coral reef, visit Mayan archeological sites, explore caves or thrill To the local fauna.
We offer various types of accommodation and packages to help tailor your vacation to your specific needs. Whether you are looking for a private rooftop hot tub for a romantic getaway or a multi-room suite with a full kitchen for your extended family, Laru Beya has the perfect vacation.
More Property Amenities
Air Conditioning
Balcony
Bar
Cable TV
Fan
Free Airport Transport
Hair Dryer
Internet Access
Kitchen
Laundry Service
Microwave
Mini Refrigerator
Safe Deposit Box
Accommodations
1BR Oceanfront Suite- Just Chilling Package
Sleeps 2
Air Conditioning
Balcony
Cable TV
Fan
Hair Dryer
Hot Water
Iron & Ironing board
Microwave
Mini Refrigerator
Living Room
Dining Room
3BR Oceanfront Suite
Sleeps 8
Air Conditioning
Balcony
Cable TV
Fan
Hair Dryer
Microwave
Mini Refrigerator
Wireless Internet
Wheelchair Accessible
Living Room
Dining Room
2BR Oceanfront Suite
Sleeps 5
Air Conditioning
Balcony
Cable TV
Fan
Hair Dryer
Iron & Ironing board
Microwave
Mini Refrigerator
Living Room
Dining Room
1BR Oceanfront Suite
Sleeps 3
Air Conditioning
Balcony
Cable TV
Fan
Hair Dryer
Hot Water
Iron & Ironing board
Microwave
Mini Refrigerator
Living Room
Dining Room
Air Conditioning
Balcony
Cable TV
Hair Dryer
Hot Water
Mini Refrigerator
Wireless Internet
Wheelchair Accessible
Feedback from Travelers
Yes. Yes. Yes. The balcony with the hammock overlooking the sea was exactly what I wanted. The suite was clean. The bed was comfortable. But more importantly, the service at Laru Beya was fantastic. Mildred at the front desk was accommodating and friendly. Rosello the driver, who had to drive us three hours to take the Mayan the ruin tour, was funny and an excellent lunch companion. The service at the restaurant was chill and friendly and the food was good too. Which was an added bonus since getting in and out of the actual village of Placencia at night can be a bit of a challenge if you don't have a car or if driving a golf cart at night is not your thing. (It's not my thing.)
Similar Hotels