Black Rock Lodge is right on the edge of the Mountain Pine Ridge Reserve. The property covers 242 acres (98 ha) on the banks of the Macal River. This lodge is committed to sustainability, and uses carbon neutral sources of power, making it as eco-friendly as it is comfortable.
Featured in:
Eco Lodges, Sustainable, Cabins and Villas, Great for Families, Best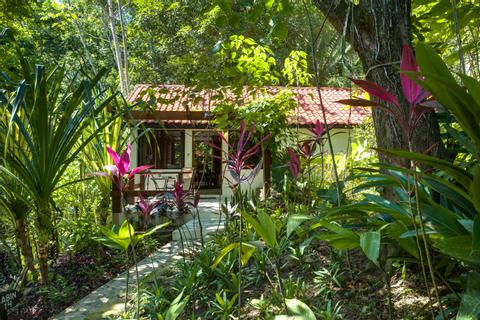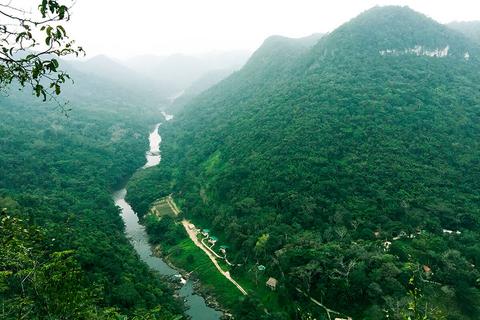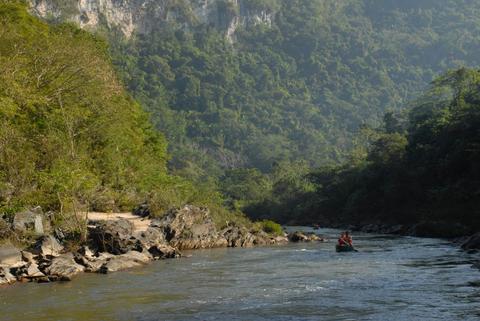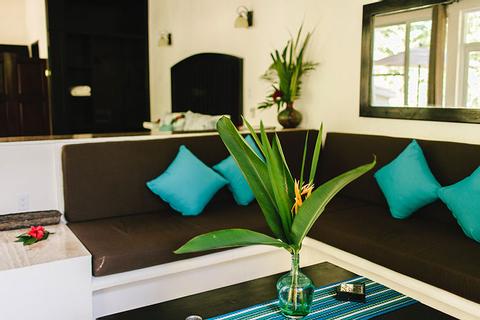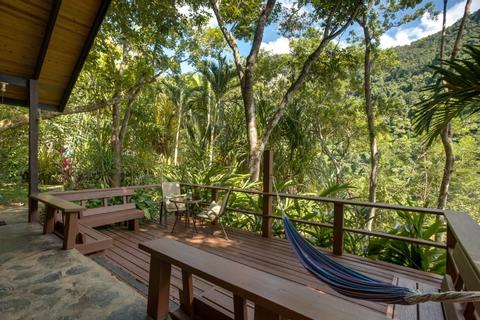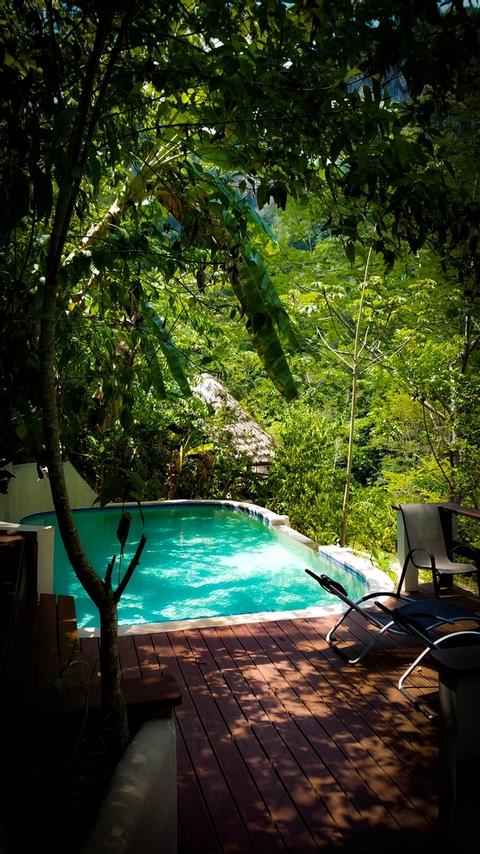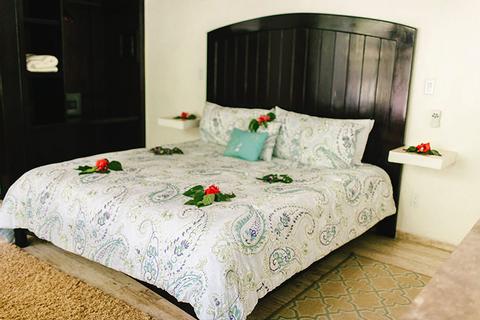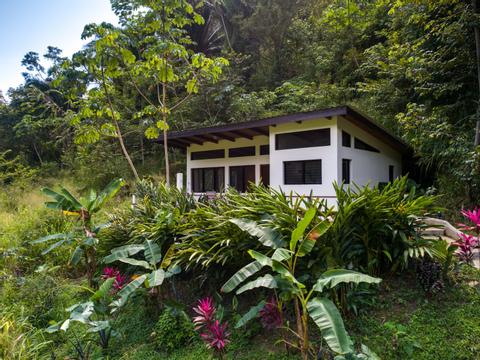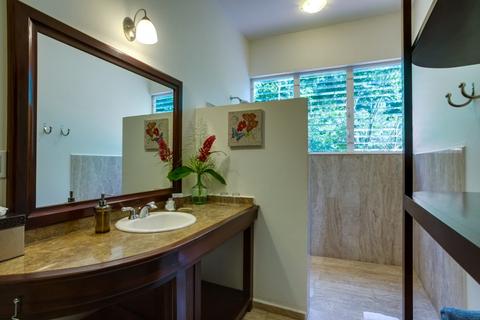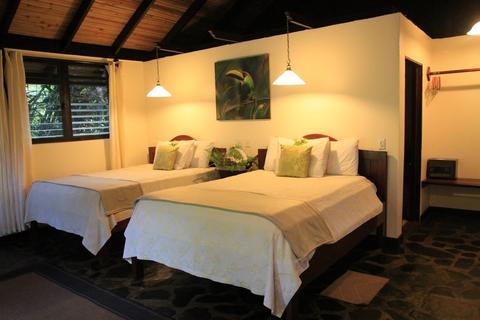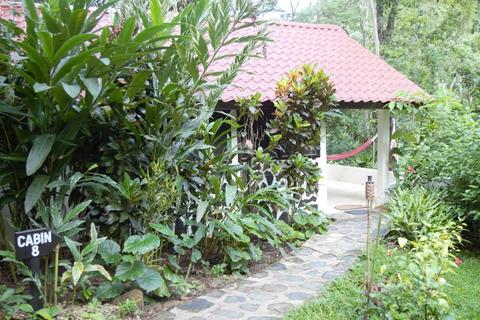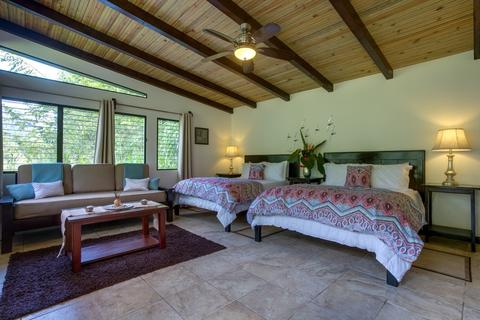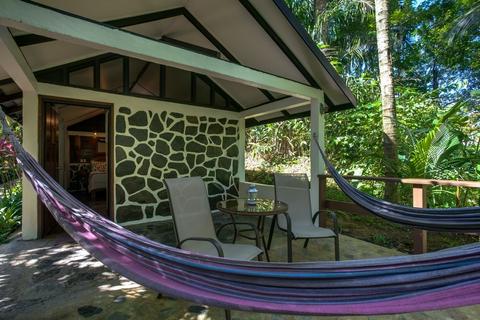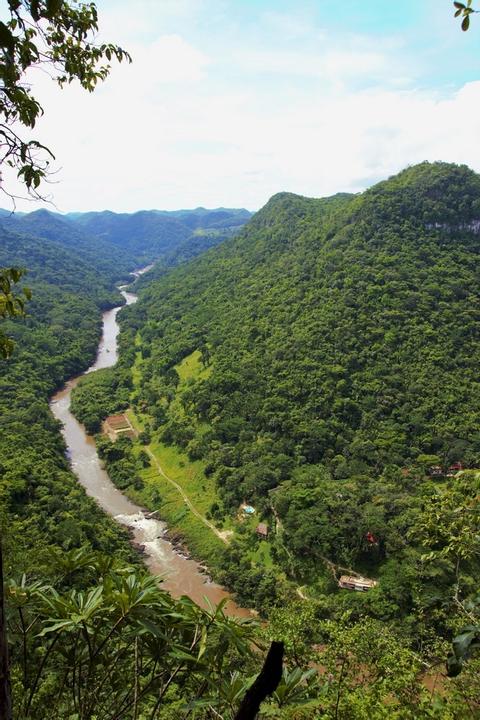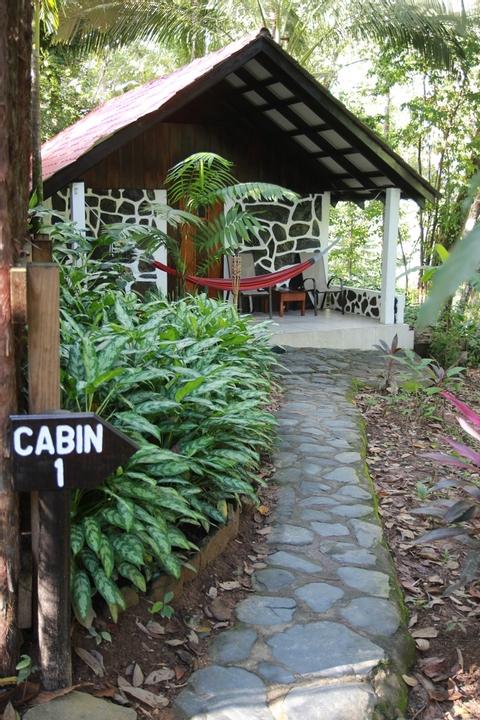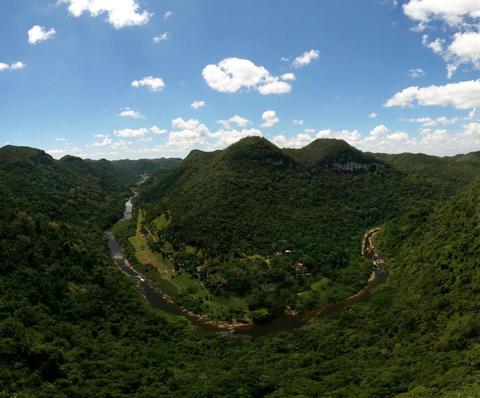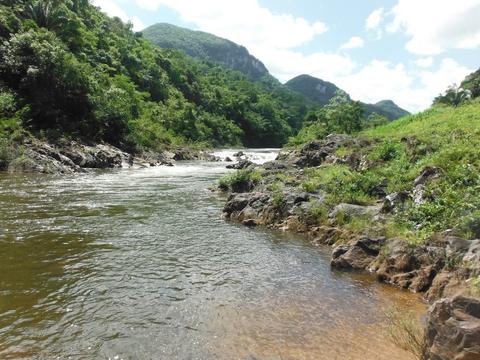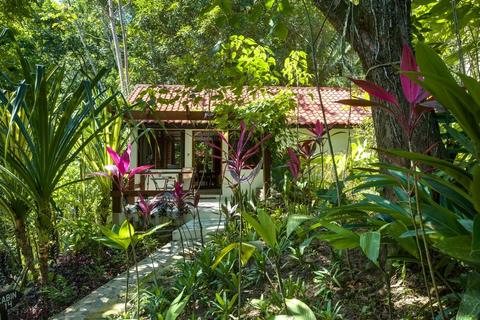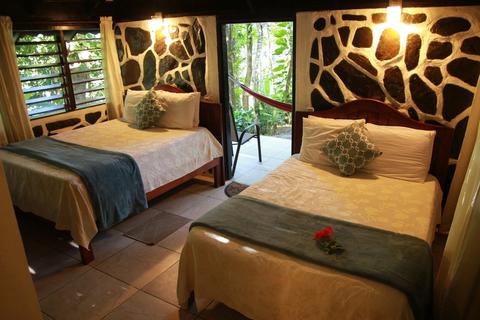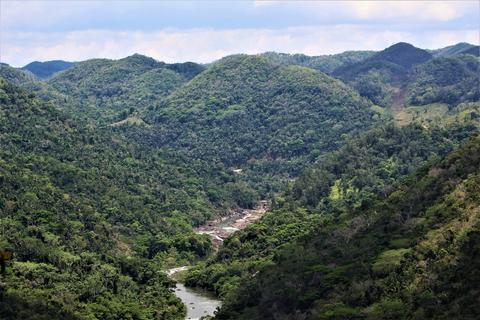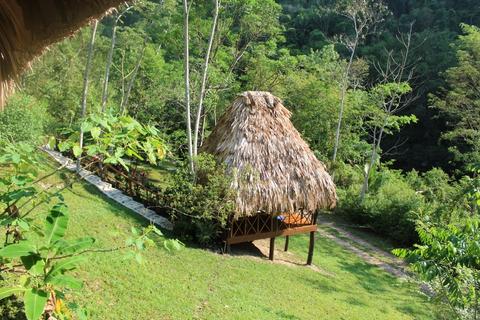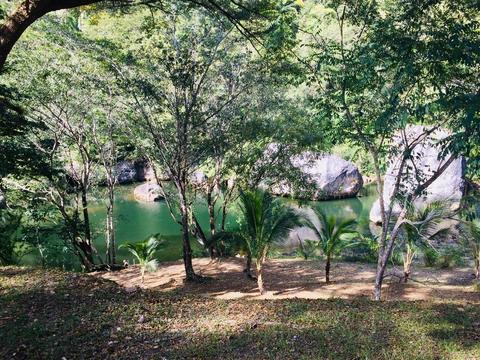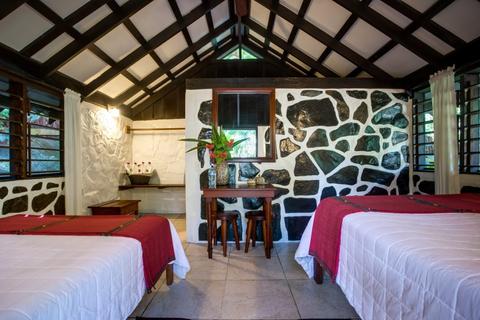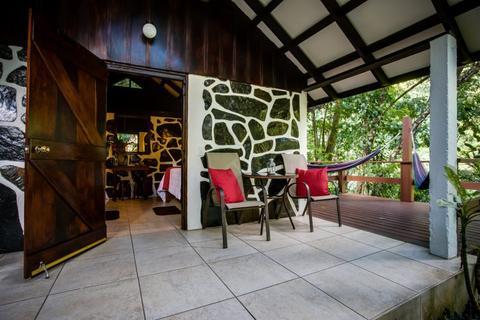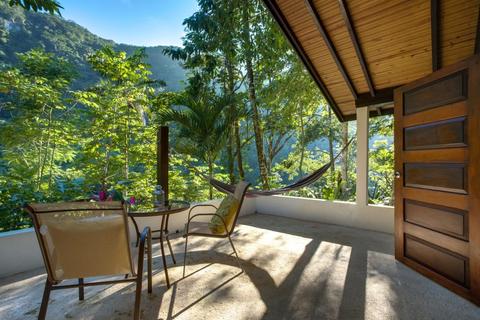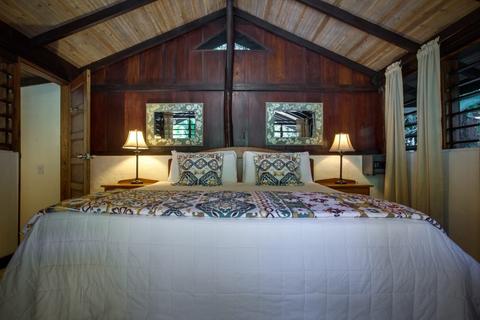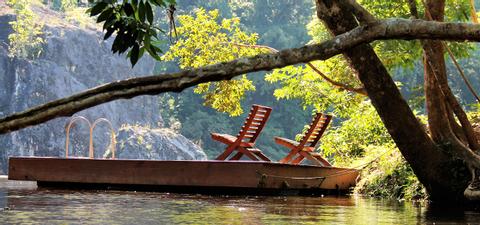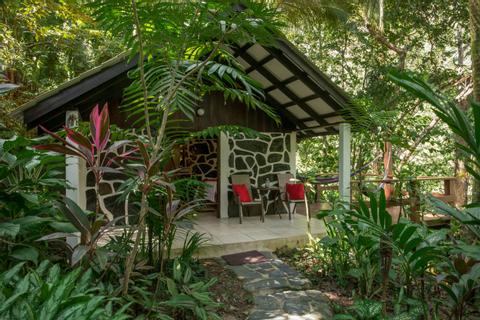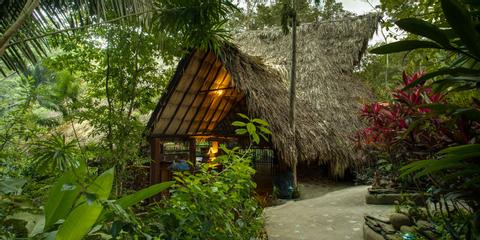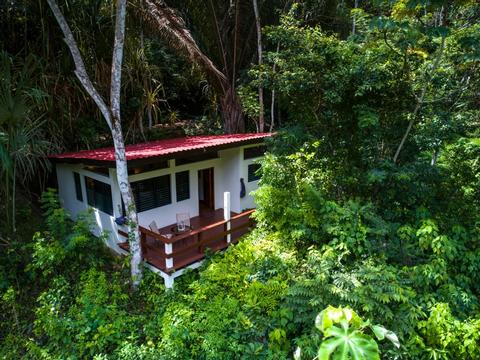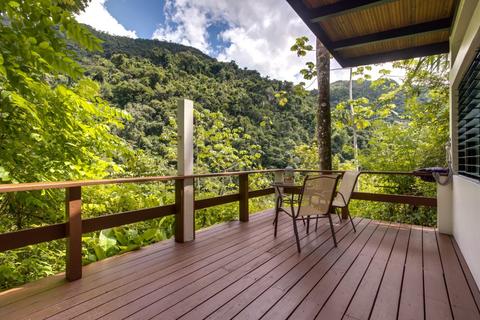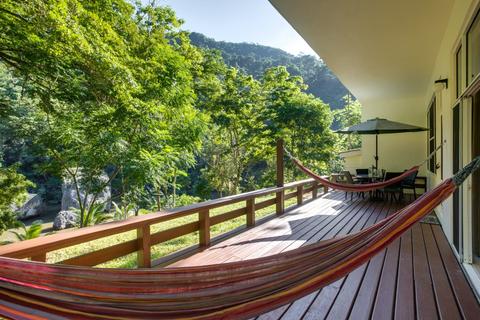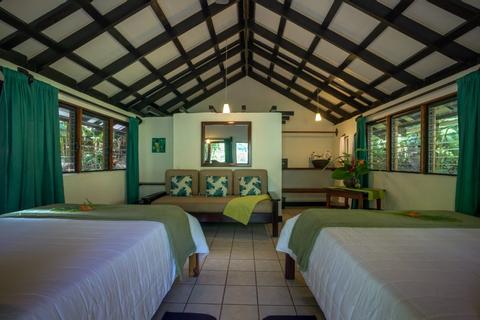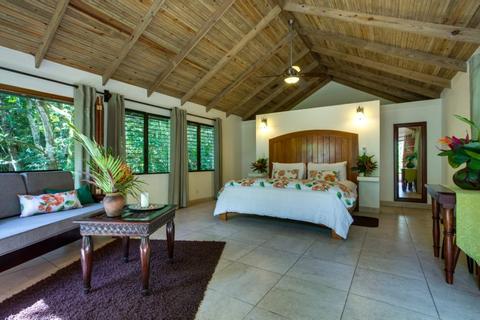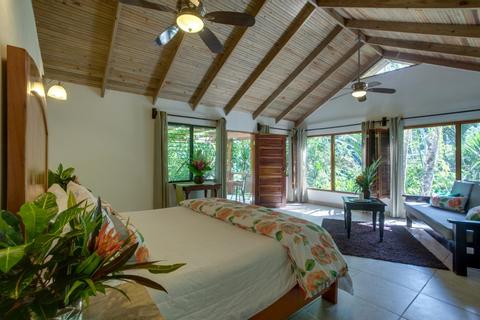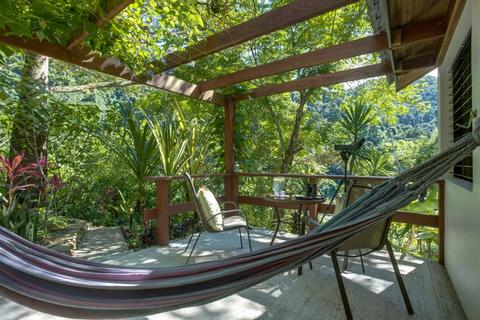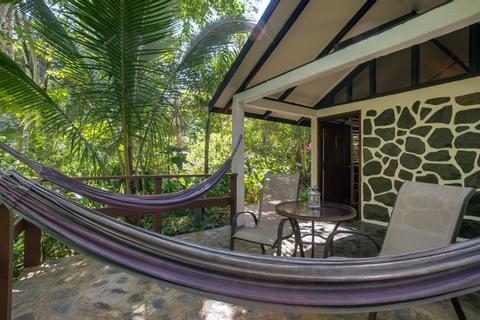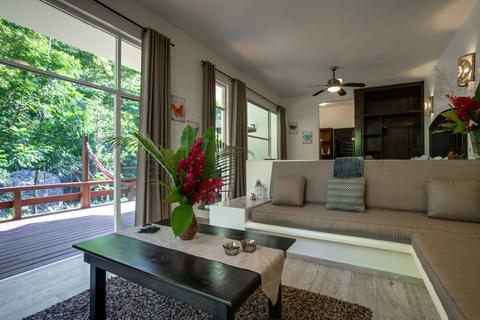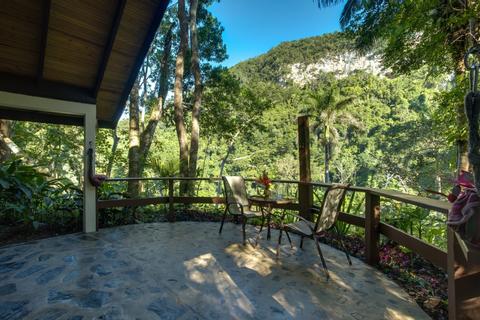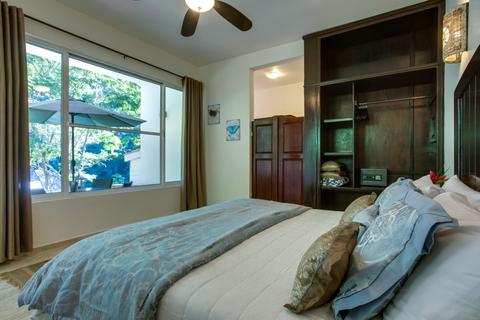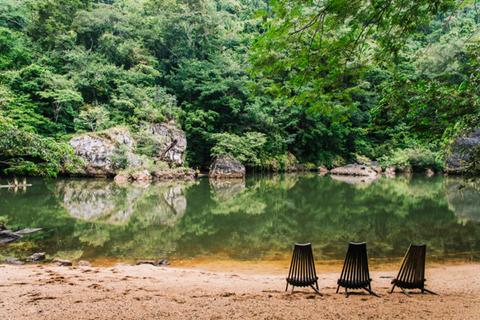 1:00 p.m. check in
11:00 a.m. check out
Restaurant in Hotel
Since you're right next the Mountain Pine Ridge Reserve, you'll want to plan lots of nature hikes and birding tours. The reserve has caves to explore as well as a series of pools that make a lovely place to go for a swim. You can also take trips to see interesting archeological sites – it takes just about an hour to get to the Actun Tunichil Muknal Cave, which is best known for having the crystallized remains of a human sacrifice, dubbed the "Crystal Maiden."
Bird watchers flock to the Black Rock Lodge for the chance to see an abundance of species in a variety of habitats. On any given day, you'll have the chance to see a large number of the 390 bird species that live on the property. For instance, you might hike to the cliffs behind the lodge to see orange-breasted falcons, a rare and majestic species. Parrots nest in the surrounding fruit trees, and you can keep an eye out for motmots, toucans, and cuckoos.
There are a total of 20 cabins on the grounds of the lodge. They all have chic interiors and decor that echoes their jungle surroundings. Comfortable furnishings include desks and chairs. Cabins come with lots of hammocks on the comfortable patios, and maintain breezy atmospheres with ceiling fans. Each cabin also comes with a safety deposit box. Private cabin bathrooms have showers and eco-friendly toiletries.
You can have coffee and tea delivered to your room – the coffee is freshly roasted and shipped from a nearby supplier in Guatemala. The dining room serve lots of fresh fruit, grown right on the grounds of the lodge. Black Rock Lodge has its own goats and chickens, which provide the kitchen with milk and eggs. The kitchen makes its own cheese and freshly bakes all their bread. If you're looking to dine in a more romantic setting, keep in mind that the dining room is happy to arrange for a private dinner.
Black Rodge Lodge caters to its guests all-around wellness with yoga and spa services. Enjoy the grounds with a yoga class in the on-site pavilion. They also provide yoga mats. You can arrange for a massage, and choose from aromatherapy, deep tissue, or hot stone massages.
More Property Amenities
Gardens
Fan
Balcony
Hot Water
River View
Jungle View
Hammocks
Accommodations
Air Conditioning
Fan
Hot Water
Safe Deposit Box
Patio
Riverfront Deluxe
Sleeps 6
Fan
Hot Water
Safe Deposit Box
Patio
Fan
Hot Water
Safe Deposit Box
Patio
Fan
Hot Water
Safe Deposit Box
Patio
Fan
Hot Water
Safe Deposit Box
Patio
Fan
Hot Water
Safe Deposit Box
Patio
Similar Hotels