Peruvian cities have distinct characteristics based upon their geographical area, long histories, and cultural heritage. From the Inca stone structures in Cusco to the Spanish architecture in Lima, Peru's cities are a feast for the eyes and require little more than a camera and a good pair of walking shoes to enjoy them.
Get your introduction to Peru's cities in Lima and relish in the myriad of eating, drinking, shopping, and entertaining options on offer. As well as museums, monuments, and other cultural sites, there's enough to keep you busy here for weeks.
Move on to cities like Puno and Cusco, the gateways to some of Peru's best destinations, and admire the charm in smaller city destinations. Don't forget to prepare yourself for the altitude — these are some of the highest cities in the world!
#1:

 Lima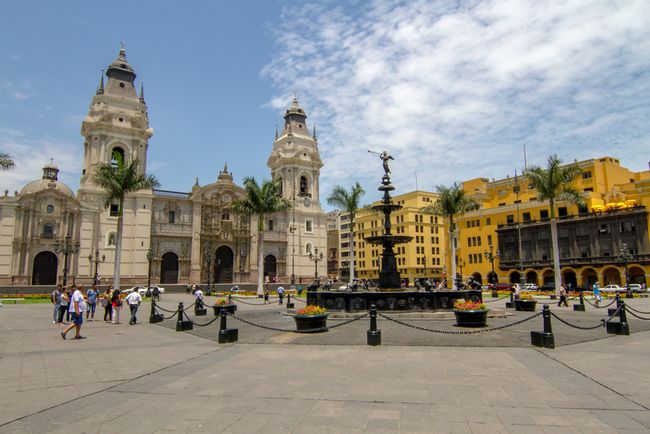 Lima, Peru →
As most traveler's first taste of the country, Peru's capital city ticks so many boxes. The city streets are packed with striking colonial architecture, world-renowned restaurants, and cozy boutique hotels. Historic sites and sprawling museums teach us about the country's past, while art galleries and crowded bars provide a taste of modern life and culture.
Lively squares with gardens, fountains, and food vendors are dotted throughout the city, always offering a place of refuge from the busy streets. Not to mention the beautiful boardwalk on the cliffs, where you can soak in the city's prime location on the South Pacific.
In Lima, you can be taking a surf class in the morning and a historic walking tour in the afternoon, followed by a gourmet dinner and drinks to end the day.
#2:

 Arequipa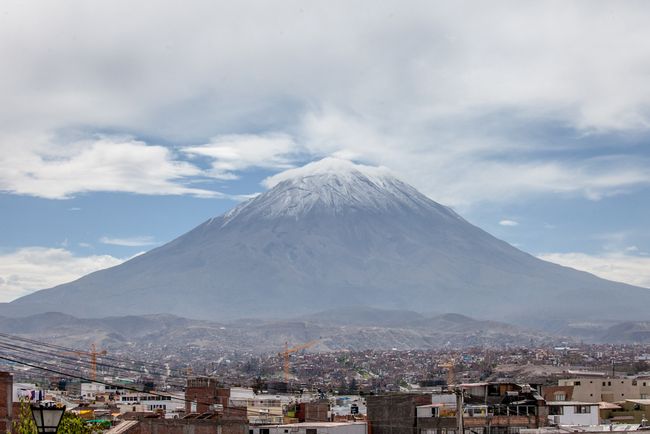 Arequipa, Peru →
Arequipa is one of those relatively off the beaten path places that has all the joys of a big city destination, without the crowds. The Spanish-era architecture here has been intricately restored by the locals and 100-year-old restaurants serve up the Peruvian classics that were created here. Craft breweries and experimental chefs have also found their place in this proud city, adding a modern flair to a strong sense of tradition.
Arequipa is also known as La Ciudad Blanca, the white city, because of its striking white buildings built from the local volcanic rock. Indeed, it is the view of the Misti Volcano that will stay with you long after you've left the city.