Adventures in Peru are as varied as the landscape and offer something for every kind of traveler, no matter your age or ability. On just one trip you could be trekking amid the ruins of ancient civilizations one day and then kayaking down a river in the Amazon Jungle a few days later. Throw in an afternoon surf lesson on Peru's wild coastline, and you have a trip packed full of excitement.
Across the country, there are a whole range of activities to sign up for. From Ollantaytambo, you can go whitewater rafting on the Urubamba; from Puerto Maldonado, you can journey into the jungle in search of Amazonian creatures, and from Cusco, you can choose a variety of trekking routes to see the wonders of Machu Picchu.
These Peru adventure destinations are the best places to base yourself for expeditions into the country's most beautiful and remote locations. The Andes, the Amazon, and the Pacific Ocean await those with an adventurous spirit.
#1:

 Cusco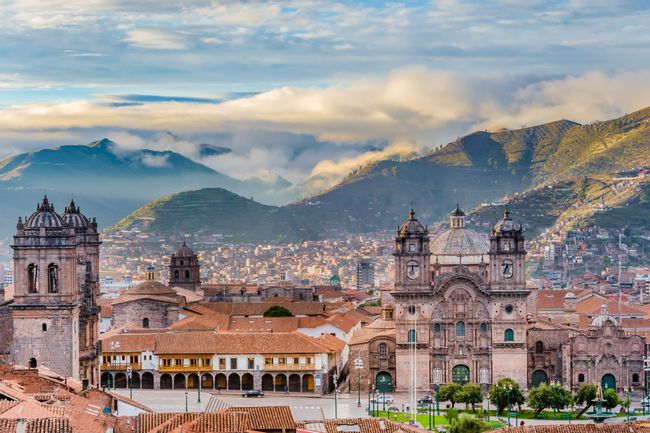 Cusco, Peru →
Located at the edge of one of Peru's most adventure-ready regions, The Sacred Valley, there are so many ways to get your thrills in Cusco. While many adventures require you to first head deeper into the valley, a few can be started right from the city center.
For those who like their adventure with a serious dose of adrenaline, why not try zip lining over The Sacred Valley? Or, maybe you like to get your heart rate up alongside a little history and culture? Trekking to the various Inca sites around the city is the best way to satisfy all your travel cravings.
If hiking isn't your thing, then a memorable way to get out into the countryside around Cusco is on horseback. Equine adventures can take you up above the city to all the top sites.
#2:

 Sacred Valley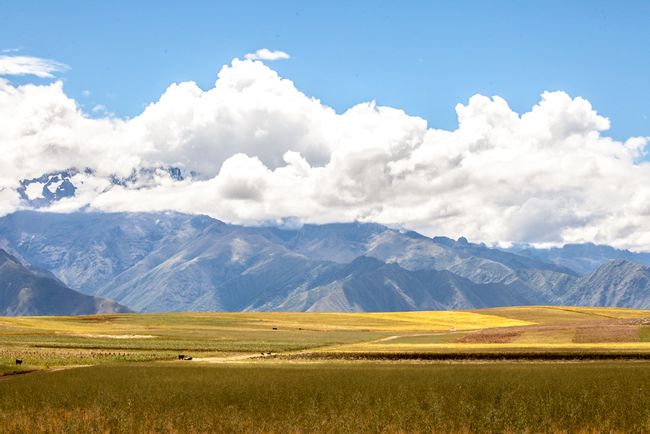 Sacred Valley, Peru →
The landscape of The Sacred Valley is an adventure traveler's dream. Take on the epic mountains by foot, on horseback, or mountain bike, and kayak the white-water of the Rio Urubamba. Or, take to the skies to zip line across the valley or paraglide from its peaks.
The classic Sacred Valley adventure is, of course, the trek to Machu Picchu, and it tops the list for all the right reasons. A challenging but beautiful hike to one of most revered UNESCO World Heritage sites in the world.
Ollantaytambo is a great place to base yourself in The Sacred Valley, although Cusco isn't too far from the action either. If you want a really unique and adventurous stay in the area, there is actually a hotel made up of glass capsules situated 1, 312 feet (400 m) up a near-vertical mountain!