Ica
The Ica Valley, located between the Andes mountains and the Pacific Ocean, is a desert landscape known for its vineyards and sand dunes. It has become a popular destination for wine-lovers, amateur archaeologists, and anyone who wants to try new outdoor activities in the shifting sands of a prehistoric desert.
Ica
When you visit Ica, you'll want to bottle the environment – the fresh air, the sun, and the sand. Luckily, the local vineyards are already invested in that very process.
Wine lovers know that a good vintage comes from a good landscape; grapes take on the flavor of their surroundings. Ica's sandy soil and sunny climate create a balanced mineral cocktail in the soil, producing grapes that transform into a clear brandy called pisco, or a hearty wine. Go on a tour of a local vineyard and have a sip of Ica from a glass. On the outskirts of Ica, vineyards are typically located near beautiful hotels and resorts. All around Ica, wineries called bodegas serve specialty Peruvian wines, alongside savory Peruvian dishes.
In the downtown part of Ica, you can admire a small but lovely selection of colonial houses. Behold exhibits of the area's more ancient past at El Museo Regional de Ica. Visitors are fascinated by the mummies and other remains of the people who lived in the surrounding desert, including the Nazca. Some of the skulls have strange, elongated shapes, purposefully deformed to conform to an ancient aesthetic.
While you're staying in Ica, leave the vineyards for a tour of the desert, either by foot or in a dune buggy. The sand dunes stretch for miles. Take advantage of the landscape and go sandboarding – the sandy version of snowboarding – for an easy shot of adrenaline. If you're lucky, you'll slide right over a fossil, still a common find in the shifting sands of this prehistoric desert.
Before you leave the Ica desert, lounge by the smooth waters of the Huacachina Oasis. It's been a local attraction of many years and, according to a Quechua folktale, the home of a water spirit. Until you've seen an oasis in person, you can't fully appreciate the striking visual of lush greenery thriving in the middle of a desert.
---
Frequently asked Questions
Is Your Planning Service Free?
Yes! The rates are the same if you book directly with the hotels and tours. We offer the additional value of an expert planner to ensure your trip is perfect.
How Does Your Service Work?
We listen to your vision for your trip and ensure that your experience exceeds all of your expectations. Think of us as the "Zappos of Travel." We do more than book your reservations — we take a holistic approach and create seamless plans.
Can I Trust You?
We have planned thousands of vacations for people just like you. Our mission to redefine and simplify travel planning began in 2006 in Costa Rica, and it continues to this very moment. With over a decade of travel planning experience, we are confident that we can craft your perfect vacation for free.
Ica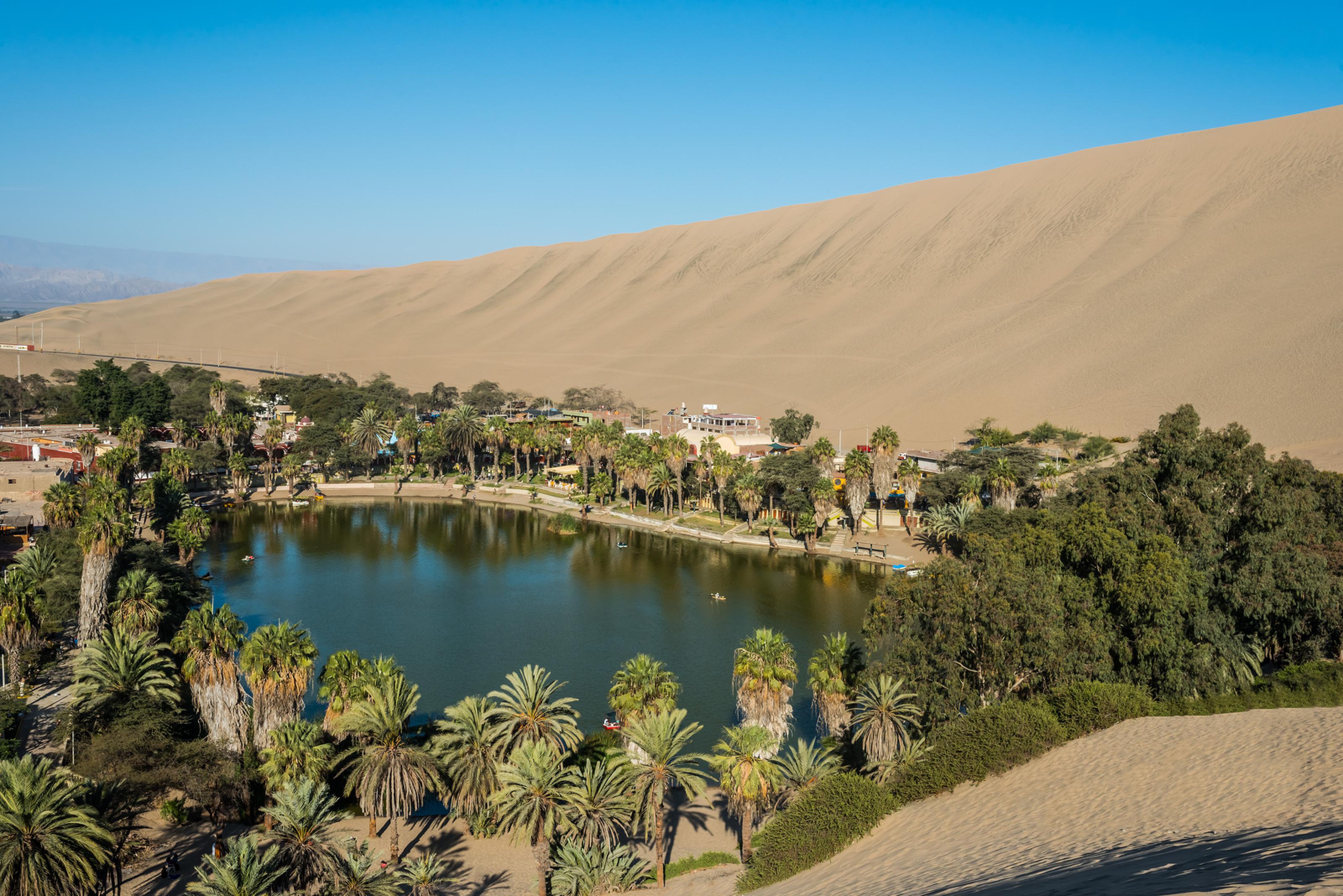 Anywhere.com