The Inotawa Lodge is nestled in the thick jungle of the Tambopata National Reserve. This lodge will put you nearby some of the reserve's most scenic lakes, as well as the reserve's famous parrot-covered salt licks.
Featured in:
Eco Lodges, Sustainable, Budget, All Inclusive, Great for Families, Isolated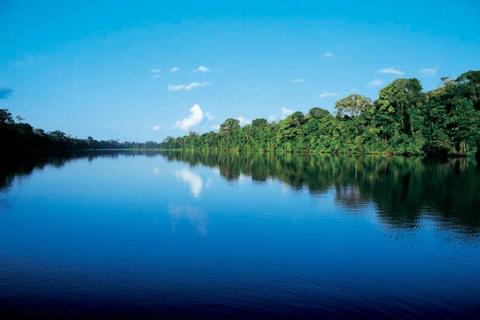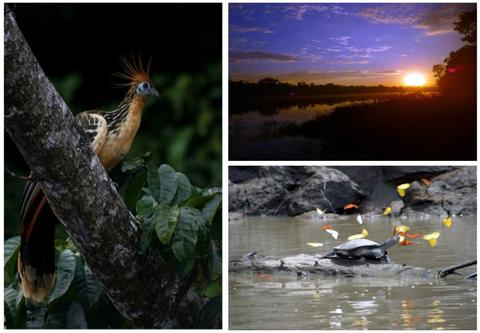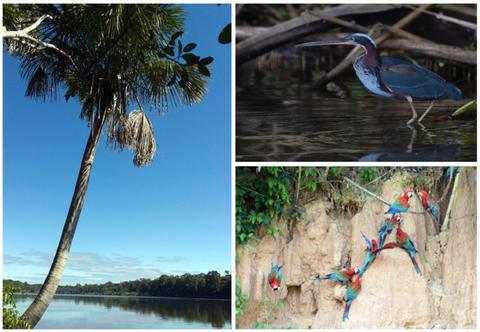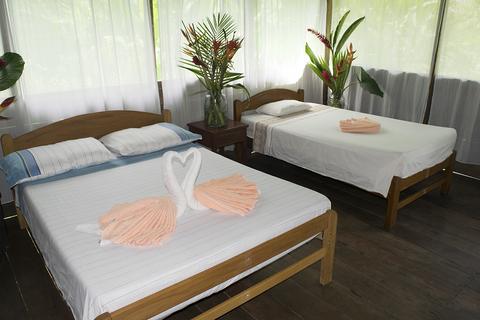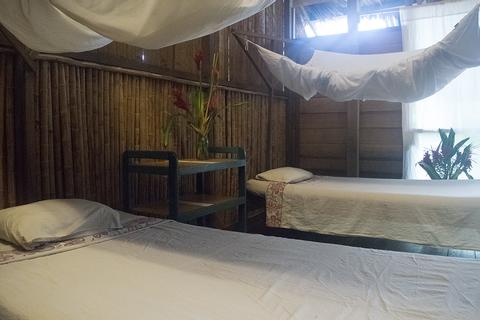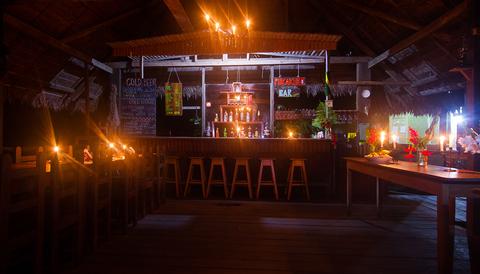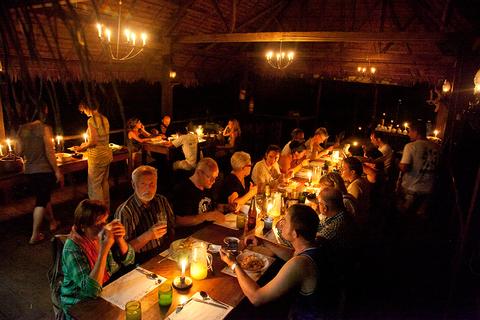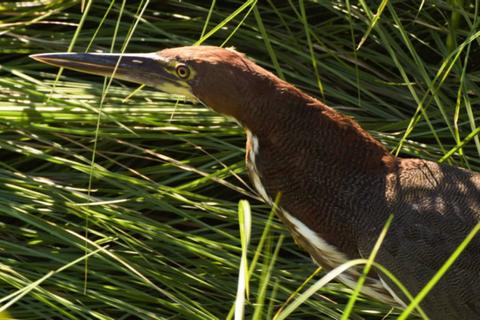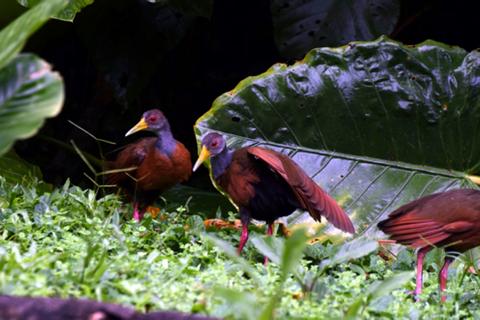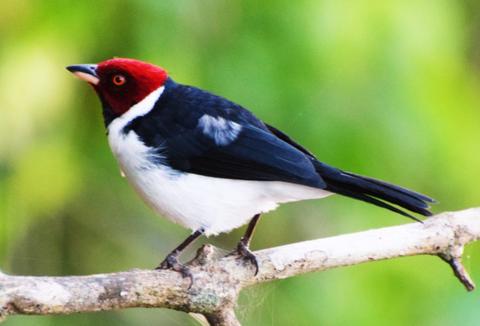 1:00 p.m. check in
12:00 p.m. check out
Free Breakfast
Restaurant in Hotel
This lodge makes several of Tambopata's lakes very accessible. While you're staying here you should take boating trips to La Torre Lake, Cocococha Lake, or Tres Chimbadas Lake. Boating tours will be your best opportunity to see giant otters, which is a species of otter found only in a couple of rivers in South America. Tambopata Reserve is especially well known for bird watching – keep an eye out for endangered species like harpy eagles and hyacinth macaws. Your hiking guides will help you spot birds as well as reptiles, monkeys, mammals, and aquatic species. During your stay, you'll have access to the lodge's kayaks and bicycles. On the grounds of the lodge you can hike on a network of trails through the surrounding forest.
Inotawa Lodge works with the La Torre indigenous people to ensure that the lodge is a sustainable part of the rainforest economy. The grounds of the lodge blend in with the surrounding rainforest, but also have their fair share of ornamental plants. When you're ready for a siesta, check out the shaded hammock area near the lodge.
Each of the accommodations comes in a single, thatched roof cabin. All of the cabins are made from sustainable material, and come with private bathrooms. All of the cabins .
During your stay you'll take all of your meals in the lodge's dining room, where the staff serves home-cooked Peruvian fare and fresh fruit juices. There is also a bar where you can socialize with other travelers. The cabins do not have electricity, but there is an outlet at the bar where you can charge your electronics.
Birdwatchers find in the Inotawa programs that the Tambopata National Reserve (RNTAM) and its Buffer Zone (ZA) are a privileged place to observe a high diversity of birds as psittacids in their daily activity to obtain minerals in the layers, along the Tambopata, Chuncho and La Torre river, among which the Ara Ararauna, A. Macao, A. Chloroptera, A. Severa, Orthopsittaca manilata, and A. Nobilis and parrots such as Amazona Farinosa, A. Ochrocephala, stand out P ionus menstruus, etc. The reserve and its buffer zone also specified a passage site for more than 40 species of migratory birds such as Pandion haliaetus, buteo platypterus, tachycineta leucorrhoa, among others. The presence of bamboo stains guadua weberbaweri houses rare and interesting species such as the simoxenops ucayale curved beak, cercomacra manu anthill, carpenter head rufa celus spectabilis, bambora de bambucymbilaimus sanctaemariae, white-line anthill lochotraphyal cercus, ceru ceramus cercusaus, cercoloracicus cercum, cercoracicus more than 530 different bird species according to UNAD. List of all censored birds in our reserve.
More Property Amenities
Breakfast Available
Fan
Hiking Trails
Jungle View
All Meals Included
Accommodations
Tres Chimbadas 3 Dasy/ 2 Nights Programa - Bungalow
Sleeps 4
Tres Chimbadas + Lago La Torre + Lago Cocococha 5 Days 4 Nights Package
Sleeps 4
Birdwatchers Expedition 6 Days / 5 nights
Sleeps 3
Lago Cocococha + Lagos La Torre 4 Days 3 Nights Package
Sleeps 4
Lago Cocococha 3 Days 2 Nights Package
Sleeps 4
Tres Chimbadas + Lago Cocococha 4 Days 3 Nights - Bungalow
Sleeps 4
Lagos La Torre 3 Days 2 Nights Package
Sleeps 4
Tres Chimbadas + Lago Cocococha 4 Days 3 Nights Package
Sleeps 4
Tres Chimbadas + Lago La Torre 4 Days 3 Nights Package
Sleeps 4
Tres Chimbadas 3 Days / 2 Nights Package - Standard room
Sleeps 4
Feedback from Travelers
This was one of the best experiences we had in Peru. Loooved it.
Inotawa lodge was located nicely in the jungle and provided a good & unique experience of a "primitive" lodge stay. There was not much mosquitos as feared and even though the weather was cold, the bedding was comfortable. The toilets were clean & adequate. The lodge surroundings were excellent and we could see many wildlife including feeding some small monkeys and taking many pictures. Access to the river & boat was good. The food in the lodge was also good, especially many vegetarian options and also had good, clean drinking water. The staff were friendly and helped us with our requests.
Fantastic lodge in the jungle. Great balance of comfort and contact with nature
Similar Hotels