The Posada Amazonas Lodge is a 45-minute boat ride from the town of Puerto Maldonado. The lodge is well integrated with the local community and offers guests authentic experiences in the Amazon rainforest.
Featured in:
Eco Lodges, Midrange, Sustainable, All Inclusive, Great for Families, Isolated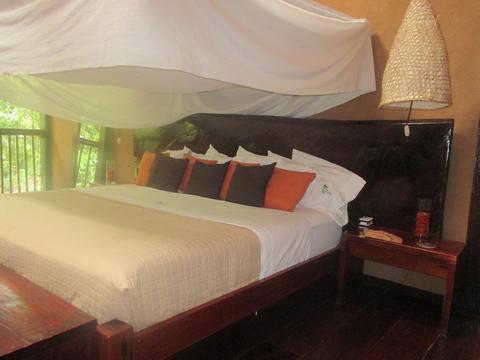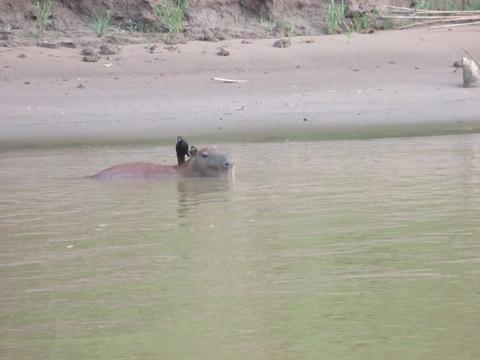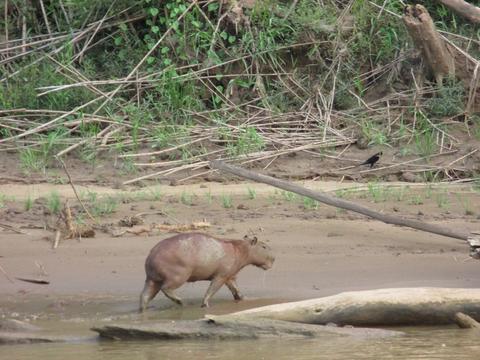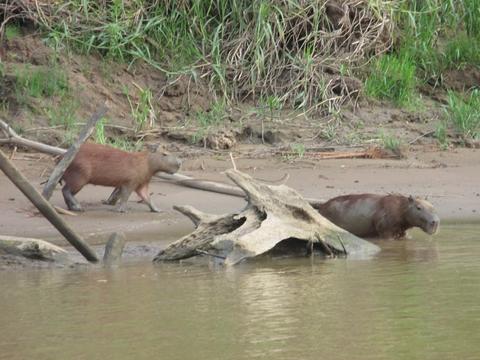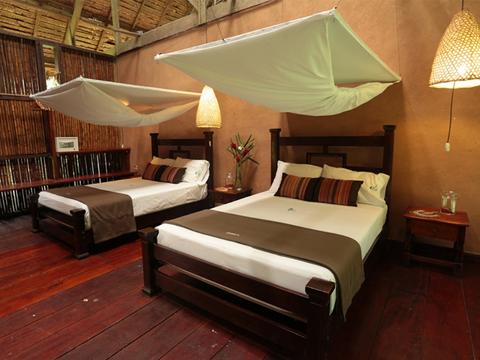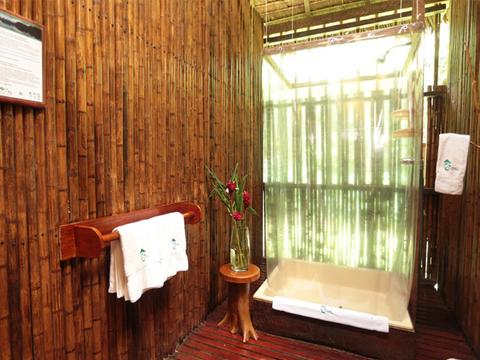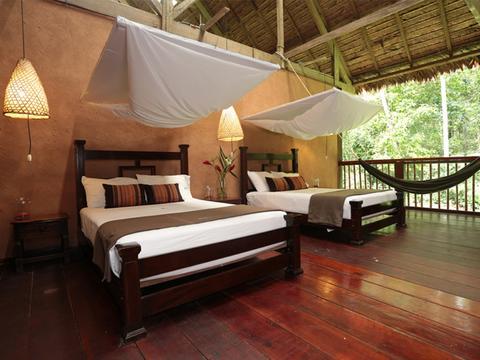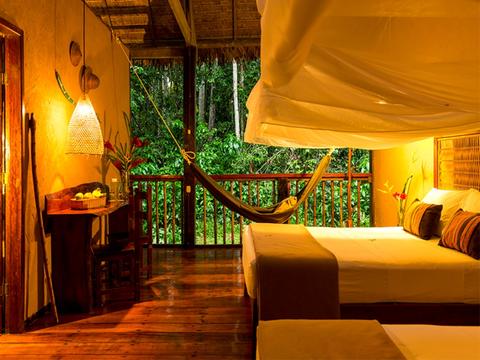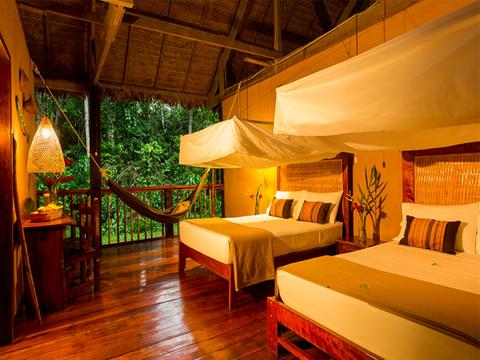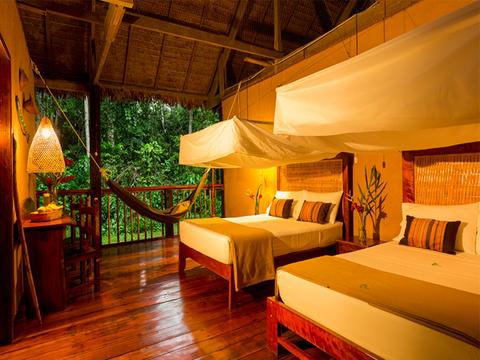 1:00 p.m. check in
12:00 p.m. check out
Free Breakfast
Restaurant in Hotel
Wireless Internet
Puerto Maldonado is set within Peru's Amazon jungle. The town is small and basic, and most travelers will only be here briefly while arriving by bus, car, or plane. A variety of jungle lodges are spread throughout the surrounding area, many of which are set along the two rivers that flow through the area. There are two nature reserves protecting the innumerable plant and animal species that live here. Travelers will enjoy exploring the jungle on trails, in boats, and over hanging bridges.
Posada Amazonas is operated by Rainforest Expeditions, a well-managed tourism outfit in Peru. The lodge is a cutting-edge experiment in ecotourism and cooperation with local communities. The lodge woks with the local community of Infierno and provides training, jobs, and a share of the profits to the Infierno people, in exchange for use of the land. The ultimate goal is to return the land to the Infierno and integrate the community with additional ecotourism projects.
The lodge is built using traditional materials – including wood, bamboo, palm fronds and clay – and has 30 thatched rooms. Each of the rooms has a private bathroom (with hot water) and beds with mosquito nets. The rooms are uniquely designed with one wall that is completely open to the rainforest—monkeys and bird are often visible from this signature windowless verandah. A hammock provides a place to swing and relax, and there is a desk for writing or using your computer. Candles and kerosene lamps provide lighting in Classic Rooms. The Superior Rooms have free Internet and electricity available until 10 PM.
Posada Amazonas provides self-serve, three-course meals in an open-air dining room. The meals combine Peruvian and international cuisine and consist of soup or appetizers, salad, a main course, and dessert. All fresh fruits and salads are washed thoroughly before serving. Guests have access to unlimited amounts of filtered drinking water, as well as coffee and tea. The chefs here can accommodate special dietary requirements.
The lodge has a hammock lounge where you can hang out and relax, as well as a library where you can find something to read. They operate tours in the nearby area, including jungle walks, a visit to an ethnobotanical center in Infierno, and a trip to oxbow lake to see otters. The lodge also has a 100-foot (30 m) canopy tower where you can enjoy spectacular views of the forest and Tambopata River—from here, you'll have a good chance of spotting toucans, parrots, macaws, and monkeys.
More Property Amenities
Bar
Breakfast Available
Fan
Gardens
Hot Water
Internet Access
Jungle View
Balcony
Accommodations
Suite 2 Nights /3 Days - Classic Program
Sleeps 2
Superior Room 4 Nights/ 5 Days Package
Sleeps 4
Comfort Room 4 Nights/ 5 Days Package
Sleeps 2
Hot Water
Safe Deposit Box
Suite 3 Nights/ 4 Days - Classic Program
Sleeps 2
Superior Room 2 Nights/ 3 Days - A la Carte Program
Sleeps 4
Superior Room 3 Nights/ 4 Days Package
Sleeps 4
Comfort Room 2 Nights/ 3 Days Package
Sleeps 4
Hot Water
Safe Deposit Box
Comfort Room 3 Nights/ 4 Days Package
Sleeps 3
Hot Water
Safe Deposit Box
Feedback from Travelers
We absolutely Loved this place. What would have made our experience much better however would have been a double or queen bed as opposed to 3 single beds and a hammock at the room! Other than that no complaints. It was anot experience we will not forget! Our guide Gilbert went above and beyond as well as all the staff including boat drivers, bar tender, etc. Thanks so much!
Similar Hotels