Cai Be Floating Market, Vietnam
The Mekong Delta is known as the most fertile part of the country, and a visit to Cai Be Floating Market allows you to get a sense of the intense abundance. Shop like a local as you carefully step from one boat to the next, interacting with friendly local vendors and learn what it's like to shop in this aquatic atmosphere.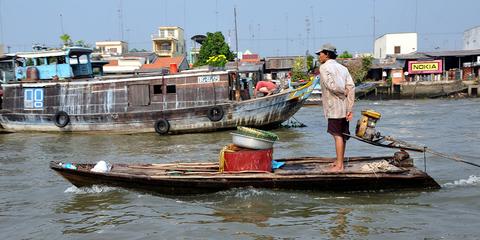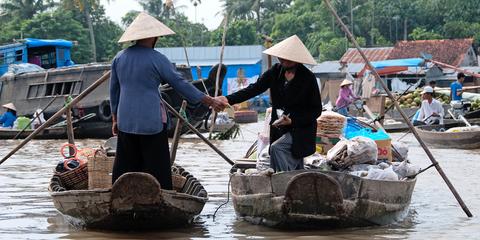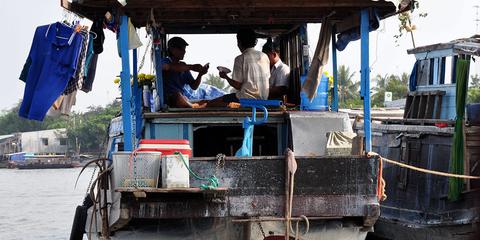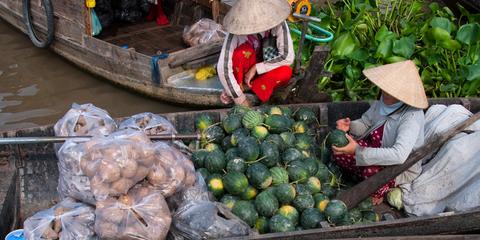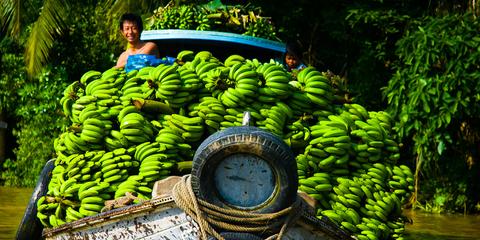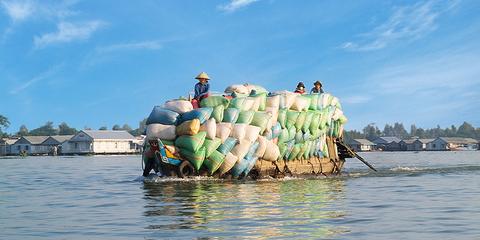 To get to the market, you'll take a short boat trip from Vinh Long. Your boat will be a traditional long boat that glides smoothly across the busy waterway. You'll see other types of aquaculture along the way, including shrimp farms. Tours in the area also stop by the small French Catholic church in the area – a typical part of rural life in Vietnam.
Arrive early in the morning to see the market in full swing. Vendors tie samples of their produce to poles on the prows to let you know what they're selling. You can pull up next to them and climb aboard for a closer look, buying samples of exotic fruit if you'd like.