Cai Rang floating Market, Vietnam
Cai Rang is the largest floating market in Vietnam. It's located on the Mekong Delta's Can Tho River. Get there in the morning to see the market at its busiest – the market gets going at around 5:00 AM. Boat rides from Can Tho takes about 30 minutes, and give you the chance to see this riverside community wake up.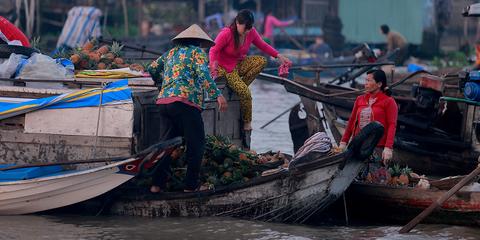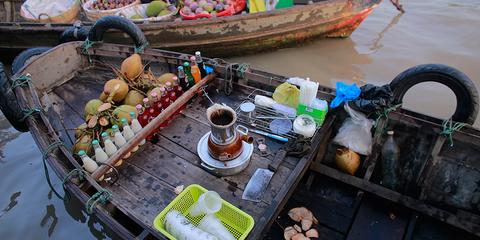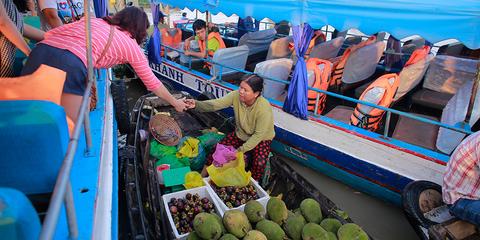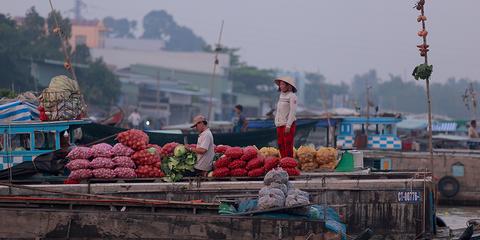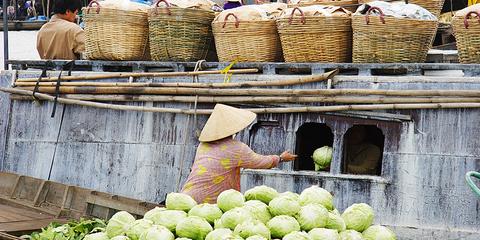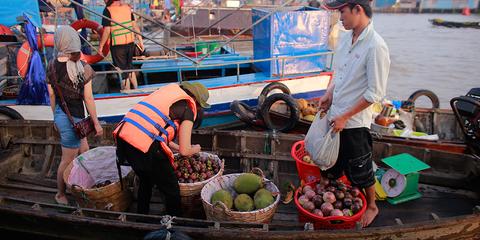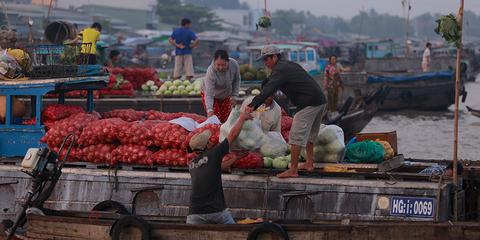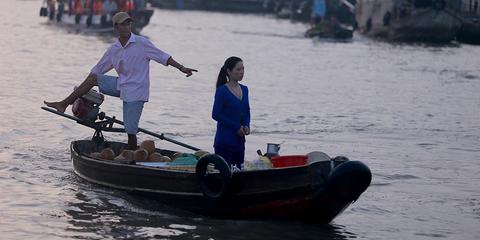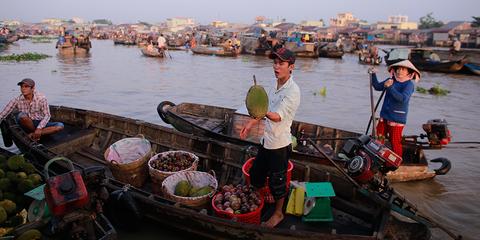 Setting out from the banks of the river, you'll climb aboard a traditional, wooden long boat. You can hop from boat to boat, inspecting the produce and haggling a little if you want. Aside from the produce, there's also coffee and prepared foods for sale, so you can buy something even if you don't have any grocery shopping to do. Grab a bowl of pho or banh mi for your breakfast or brunch.
Boats crowd together, making it easy to traipse from one boat to the next. There's a pretty Catholic cathedral that looks out over the market, and helps add to the impression that in this little corner of the world, time is standing still. Even though it's a busy market, visitors often describe it as a peaceful place to visit.