This hotel is right next to the Han River and offers incredible views of the city—an especially romantic sight at night. It has a contemporary design and a cosmopolitan vibe.
Featured in:
Great for Families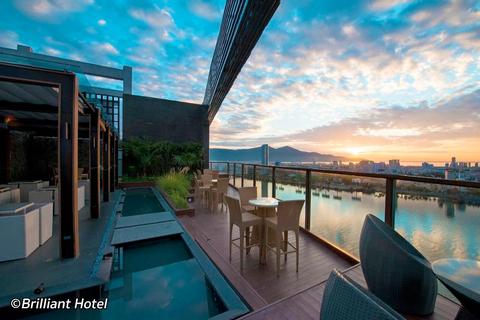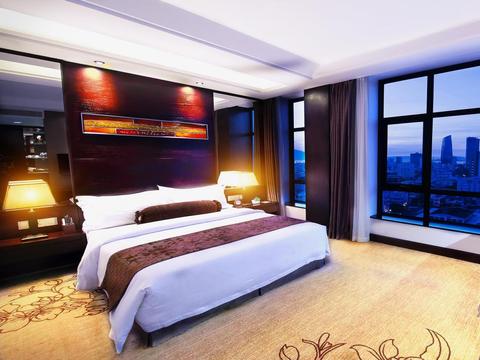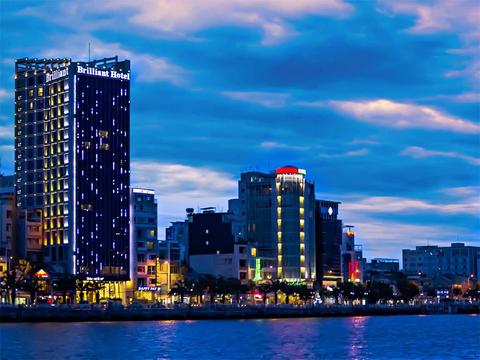 2:00 p.m. check in
12:00 p.m. check out
Restaurant in Hotel
Spa Services
Swimming Pool
Wireless Internet
Free Breakfast
During your stay here, you'll be in a busy business district with lots of restaurants and bars. If you want to squeeze in some extra pampering, check out some of the spas that are in the area. You can walk just a couple of blocks from the hotel to Da Nang Cathedral, which stands out from other famous cathedrals with its memorable pink-and-white architecture. It takes just 10 minutes to walk from the hotel to Da Nang's most famous landmark—the dragon-shaped bridge that breathes fire on weekend nights.
There is a rooftop bar with twinkling tea lights and upscale cocktail options. Guests can also relax and socialize in the glamorous lounge, which is good for drinks as well as sipping coffee. Breakfast is included in your stay. You can find healthy ways to spend your downtime—there is an indoor swimming pool as well as a nicely appointed gym. The spa offers body treatments as well as skincare regimens.
Have a high-stakes meeting or presentation? You'll find spacious event rooms with useful audio-visual equipment. Choose from a quiet meeting room, opulent ballrooms, or an event hall with floor-to-ceiling windows that offer tremendous views of the busy streets. There's also a comfortable hall where freelancers or business travelers can enjoy some quiet co-working space.
Rooms are upscale and come in rich shades of red and purple. Every room is air-conditioned and is outfitted with large windows that let in warm, natural light. Private bathrooms are outfitted with bathtubs and hair dryers. Rooms also come equipped with LCD TVs and Wi-Fi. Unwind in your room at the end of the day and order some tasty room service.
More Property Amenities
Air Conditioning
Alarm Clock
Bar
Conference Rooms
Currency Exchange
Internet Access
Accommodations
Junior Suite River View
Sleeps 2
Deluxe River View
Sleeps 2
Superior River View
Sleeps 2
Similar Hotels